To find all you need to know about England Championship Predictions and betting tips, check out this handy guide for top tips and overviews of betting markets.
Over/Under – England Championship
Players can bet on various events in the over/under market. Total goals, corners, bookings and free-kicks are some of the over/under selections that are provided by bookmakers.
One of the most popular is over/under goals in England Championship predictions. Bettors can select whether they think a match or team will score over/under a certain amount of goals. For example, if Bournemouth plays Cardiff City, someone could select under 2.5 goals in total. Alternatively, they could select over 1.5 goals just four Bournemouth.
Choosing over/under betting tips requires researching into team goalscoring stats, disciplinary records and how attacking or defensive a team is. This helps to decide whether a team is likely to attack another team, leading to more possible goals. Corners or free kicks.

MeMoTheBest

Yield: -0.86%

Norwich vs Sheffield United

Over 2.5 goals

Norwich City face Sheffield United. I think that these two teams will make so good game. I hope here these two teams will show so good offensive performances and I expect many goals in this one. I expect...

MeMoTheBest

Yield: -0.86%

Cardiff vs Swansea

Under 2.5 goals

Cardiff City meets Swansea City. I think Welsh derby in Championship will be so hard. I think here we will watch togh game with less opportunities for goals. Swansea are in a bad series. I expect this...

MeMoTheBest

Yield: -0.86%

Luton vs Watford

Under 2.5 goals

Luton Town meets Watford. I think Watford will have tough away match abd I hope that in this match both teams will be so stable. I think this game will be tough and here we will see less than 3 goals....
Half Time / Full time – England Championship
Half-time/Full-time markets present odds for predicting the winner at half time and the winner at full time. Draws are also included in the odds.
An example includes choosing the half-time/full-time winner between Sheffield United and Fulham. England Championship predictions may include a draw at half-time and Sheffield to win at full-time. However, bettors are also presented with options for a draw at both full-time and half-time, or one team to win the first half and the overall match.
To make a considered betting tip in this market, bettors should look at past performances in the first and second halves. Occasionally, teams are strong in the first half or second half, while others defend more in the first or second period. Also, if a team concedes a lot of goals in one half, it would be best to go with the other club.
There are currently no new tips. Check again later.
Both to score – England Championship
Backing both teams to score requires the two competing clubs to both score a goal in a match. This is known as BTTS yes. Bettors can also select the BTTS no option when making England Championship predictions. This requires one team to keep a clean sheet, or for the score to end in a 0-0 result.
One betting tip for both teams to score markets is to look at expected goals. If one team has more than one expected goal per game, they are likely to score. However, any team that has lower than one expected goal in most matches are unlikely to score in upcoming fixtures.

MeMoTheBest

Yield: -0.86%

Coventry vs Stoke

Both teams to score: yes

Coventry City accepts Stoke City. The Potters will be so dangerous in this visit and I expect bad match for Coventry. I think value for game with goals is good and I'm sure in this match both teams will...

MeMoTheBest

Yield: -0.86%

Preston vs Blackpool

Both teams to score: yes

Preston North End accepts Blackpool. Blackpool are nice team and I think the visitors are able to score here. I think the hosts from Preston will have issues and I expect both teams to score at least one...
Double chance – England Championship
A double chance bet gives bettors a chance to win on two full-time results. A home win and a draw can be chosen, or an away win and a draw is the other option.
Double chance bets require knowledge of the form of the teams competing. Looking at recent results and streaks for the home and away team helps to make a considered selection. For example, if the home team have won three games in a row at home, a home win or draw would be a sensible choice.
There are currently no new tips. Check again later.
Handicap Tips – English Championship
Handicap bets are often used when a betting tip has one team that is stronger than the other and there is little value in backing the better team just to win outright. By choosing a handicap bet, the scoreline starts as a negative for the more dominant team. Bettors can select the stronger team to have a -1, -2, -3, etc., handicap, meaning they begin the match one goal down to the opposition.
Home advantage is an important factor in handicap betting. For example, top teams like Bournemouth, Fulham and West Brom often win at home, especially against teams towards the bottom of the English Championship.

howtorobabank

Yield: 6.35%

Wigan vs Queens Park Rangers

Queens Park Rangers (-1) (EH)

I have placed a bet on this match (QPR to win) but I'd like to spend all of my coins. Even though QPR won the reverse fixture match only by 2-1 I still think the offered odds are pretty good on this handicap...

MeMoTheBest

Yield: -0.86%

West Bromwich vs Millwall

Draw - West Bromwich (+1) (EH)

West Brom face Millwall. I think visit to the Hawthorns will be so good for Millwall. I expect bad game for the home team and I expect the visitors will be able go win. I think WBA will be so hesitant...
What is the England Championship?
The England Championship is a professional football league in England. It is the second tier of English football, and it is one step below the English Premier League.
Each season, 24 teams from across the country participate in the Championship. At the end of the season, three teams are promoted to the English Premier League. But, the teams that finish in the bottom three positions are relegated to the English League One (third tier).
As well as competing in the Championship, the teams also participate in separate competitions, such as the FA Cup and EFL Cup during the season.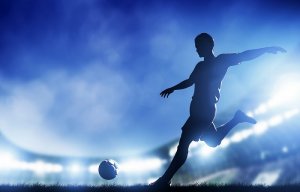 Which teams are in the England Championship?
24 teams are taking part in the league this season. Below are the clubs that play each other in the competition.
Barnsley
Birmingham City
Blackburn Rovers
Blackpool
Bournemouth
Bristol City
Cardiff City
Coventry City
Derby County
Fulham
Huddersfield Town
Hull City
Luton Town
Middlesbrough
Millwall
Nottingham Forest
Peterborough United
Preston North End
Queens Park Rangers
Reading
Sheffield United
Stoke City
Swansea City
West Bromwich Albion
Which team won the last English Championship?
Norwich City won the league in the 2020/21 season. The club was promoted to the Premier League after winning the competition.
Who are the favourite teams for the England Championship 2023?
Currently, England Championship predictions favour Fulham to win the 2021/22 competition. They are closely followed by second-favourites Bournemouth and West Bromwich Albion.
Where to bet on the England Championship?
In the table below, we have provided a list of the top betting sites in Nigeria that offer competitive odds and a range of markets. Leading up to each Championship matchday, you can find the latest odds and betting tips. These include outright winners, over/under, both teams to score and many other popular football markets.