Is Betting Legal in Nigeria?
The simple answer is yes. Sports betting in Nigeria is a legal activity. However, the legality is dependent on whether the betting outfit is licensed or not. And currently, there is more than one licensing body. The two bodies we are sure of is the Lagos State Lottery Board and the National Lottery Regulatory Commission.
These two bodies are the licensors of the significant sports betting sites we discuss in this article. Yet, other states like Oyo state have the Oyo State Gaming Board. This way, any bookmaker licensed by the Gaming Board is eligible to offer betting in Nigeria. Thus, make sure that the bookmaker you bet with has a license. This puts you in safety should any legal case arise.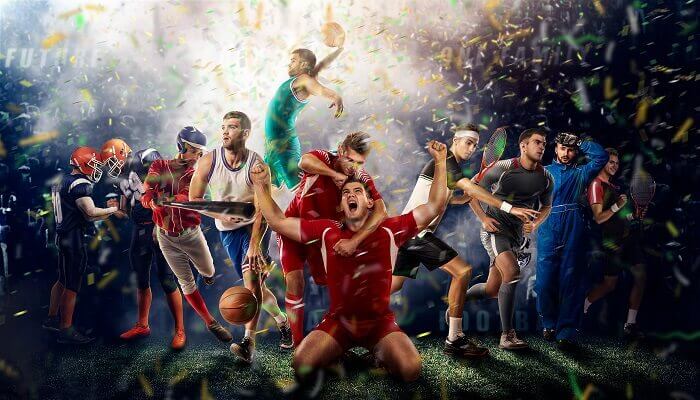 Sports betting in Nigeria – Popular Sports
Nigerians are ardent sports fans, so sports betting in Nigeria is very popular. Some bettors play casino and live casino games, but sports betting takes the crown. Here are some of the sports that are very popular among bettors in Nigeria.
Bet on football in Nigeria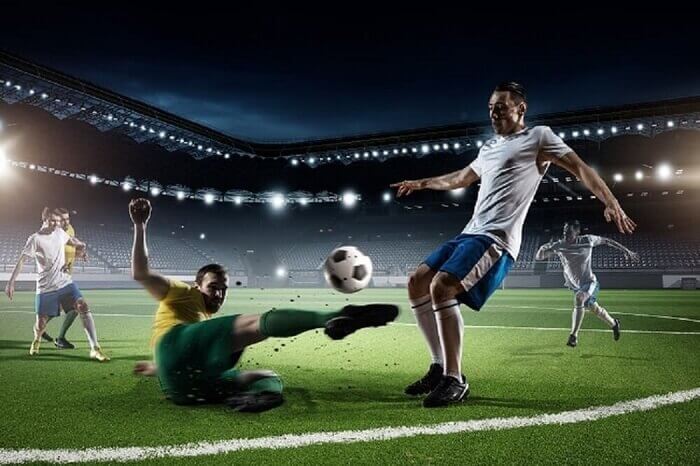 With over 4 billion fans worldwide, football is the most popular and followed sport. Football is also the popular sport in Nigeria, so almost every online betting site offers a form of football betting. Leagues such as the English premier league, La Liga, Serie A, Bundesliga, Ligue 1, MLS are very popular.
Find cup competitions like the FIFA World Cup, UEFA Champions League, EUROs, African Cup of Nations on most betting sites. There are also a lot of betting markets for football games, with sometimes over 500 predictions to make.
Bet9ja soccer is one of the significant sports betting platforms in Nigeria for gambling on soccer games. Other notable brands on the list of online bookmakers worthy of note include Betway sports, BetWinner, and 22Bet.
Bet on Tennis in Nigeria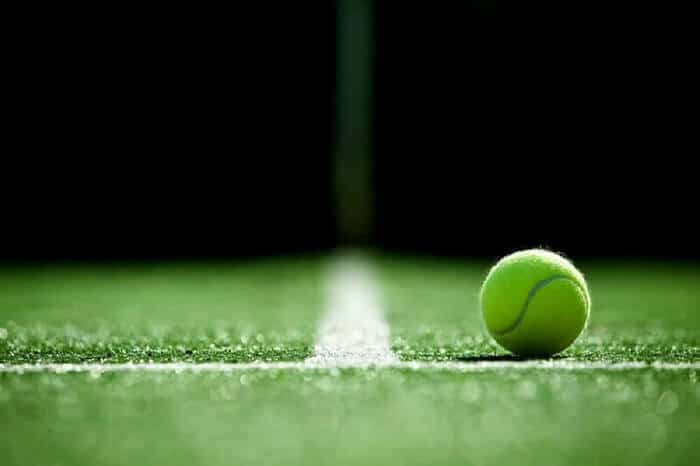 With growing popularity, especially in Nigeria, tennis betting is one of the most gambled games. And the major bookmakers offer options to bet on tennis tournaments.
There are four major tennis tournaments, each at different times of the year. The US Open, Roland Garros, Wimbledon and the Australian Open.
The times when these tournaments occur are a good time to gamble on tennis games to enjoy the matches more. But if you do not want to bet the major tournaments, you can bet on ATP, WTA, ITF matches which can go on throughout the year. The tennis betting markets are not as robust as other markets, but bettors can still find some exciting markets to bet on.
Bet on Basketball in Nigeria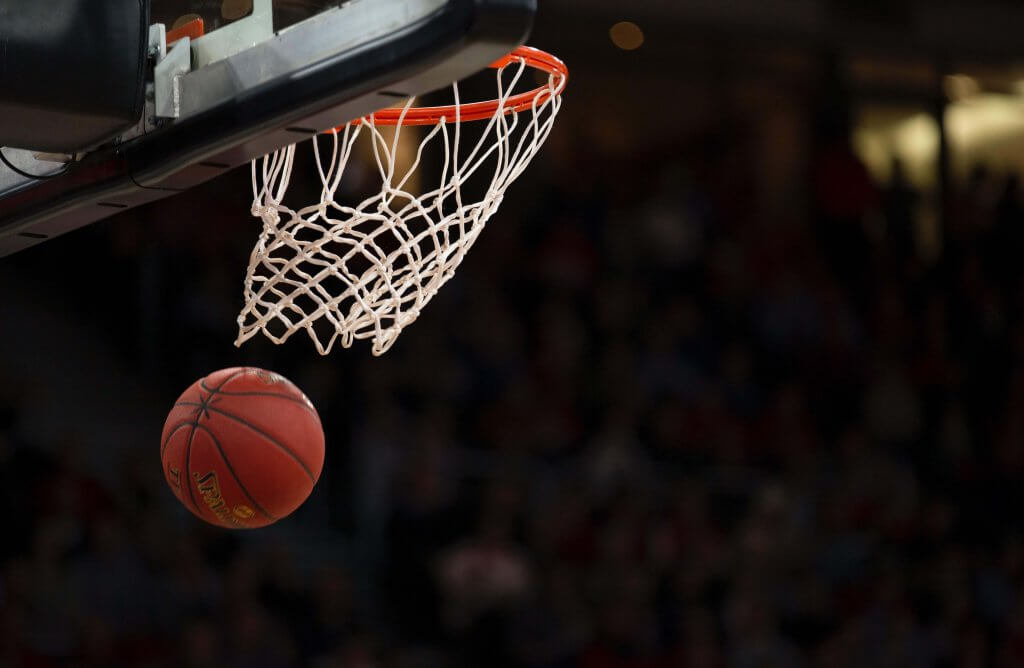 Basketball betting in Nigeria is gaining traction by the day as the NBA continues to expand its reach into Africa. When we talk of basketball, the major competition that comes to mind is the NBA and all the related leagues in the US. But that is not the only league you would find on betting sites in Nigeria.
Leagues from France, Spain, and several Asian countries show up on sports betting sites in Nigeria. In addition, you can find competitions such as the FIBA World Cup and EuroLeague basketball on most bookmakers.
Bet on Cricket in Nigeria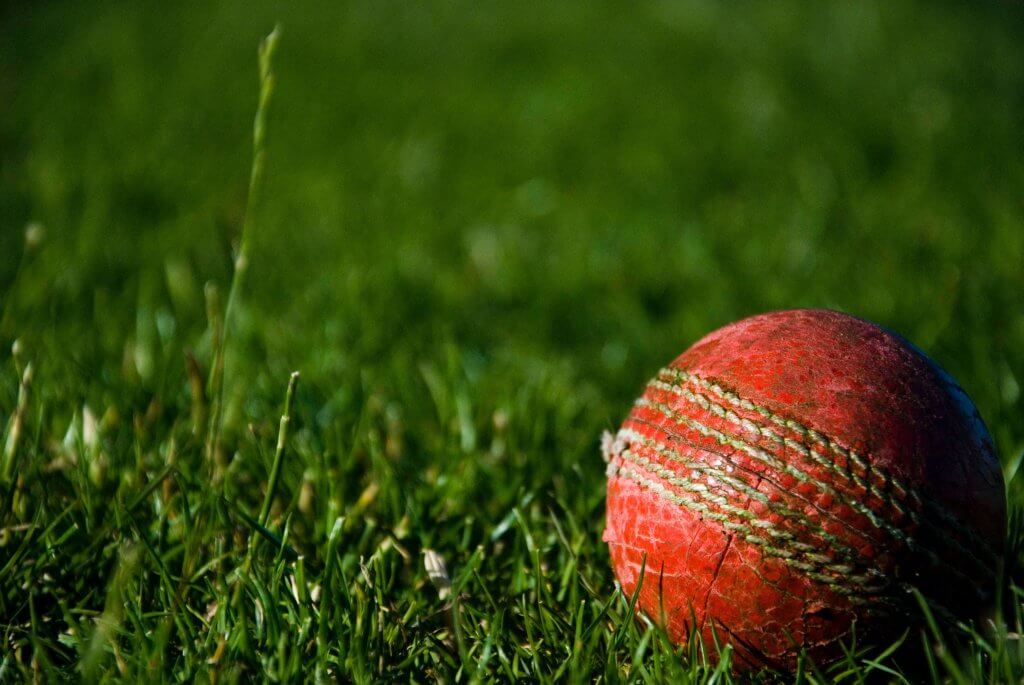 Cricket is not close to the most popular sport in Nigeria, but it ranks as the second most popular sport in the world. This means that most sports betting sites offer betting markets for cricket games.
Find the Test Series and the ICC World Cup on popular bookmakers. Also, live betting cricket games can make the experience of watching the games better.
Bet on Ice Hockey in Nigeria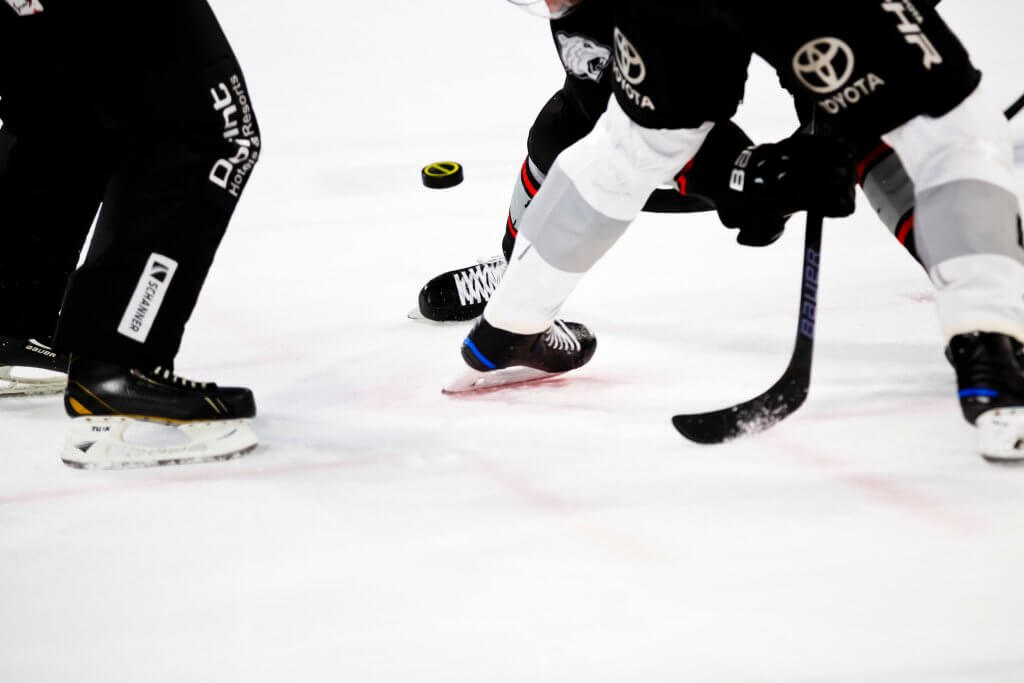 Ice Hockey is not as popular in Nigeria as in other countries, but it is a fascinating sport to bet on. Ice Hockey on most bookmakers feature leagues from Norway, Finland, Denmark, Sweden, Canada, and the most popular NHL in the US.
Bettors flock to bet on the Ice Hockey games because of the numerous betting markets it presents. Any major sports betting platform features ice hockey games, and you will be able to bet on them.
Bet on Table Tennis in Nigeria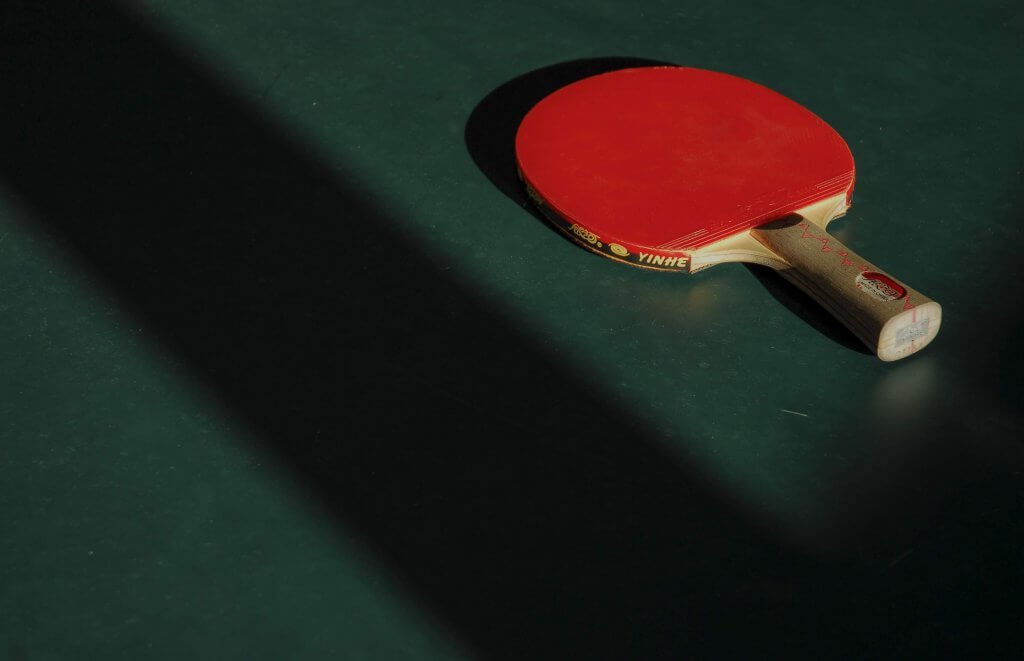 The speed and intensity of table tennis matches make the game exciting to watch. While the game's popularity is almost among Asian countries, Nigerians can enjoy watching the game and betting on it.
There is no shortage of games to watch and bet on with leagues from Ukraine, Russia, Armenia, the Czech Republic, and many more countries.
There are also tournaments organised by the International Table Tennis Federation. For example, the World Table Tennis Championship and the World Youth Championship.
Bet on Volleyball in Nigeria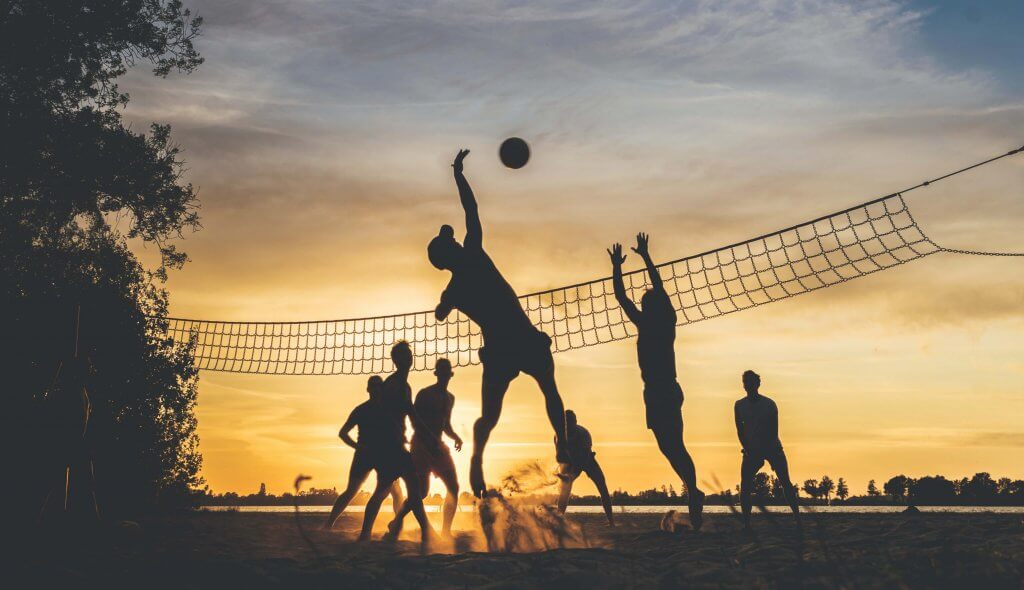 Volleyball is a widely played sport in Europe and Asia. Leagues from Greece, Germany, Belarus, and other nations are available.
🏆 List of Betting Sites in Nigeria
We have gathered a list of the best betting sites in Nigeria that offer sports betting and the best features. Here is a list and a short description.
Bet9ja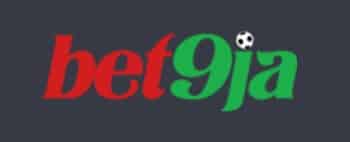 With their iconic red and green colours, Bet9ja has grown in popularity since 2013, when they entered the betting scene in Nigeria. Here is why we recommend this sports betting site.
The bookmaker became the 3rd most visited site in Nigeria, after Google and Youtube.
Bet9ja has the advantage of having a network of physical shops, making it easy for bettors who are not internet savvy to bet on games.
For a full overview of what bet9ja has to offer, check out our bet9ja review.
1xBet

As one of the most recognisable betting brands in the World, 1xBet entered the Nigerian betting scene with a bang. The bookmaker is the sponsor of the African Cup of Nations and will offer special betting promotions for the games. Here are some of the reasons why we recommend the sports betting site.
Enough promos for new customers and existing customers.
A very functional mobile app.
For a full overview of what 1xBet has to offer, check out our 1xBet review.
Betking
Betking is a popular betting site in Nigeria, with a user-friendly interface, great mobile app and a wide range of sports markets to choose from. On Betking, you will find:
Competitive odds
A variety of payments options
Easy ways to deposit and withdraw money
Betway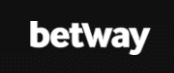 Betway deserves a special mention. Indeed, it is one of the first betting sites to offer SMS sports betting in Nigeria. This was revolutionary as it meant many bettors could place bets without internet. Here are our reasons for recommending this sports betting site.
Apart from the welcome bonus, the betting site has a lot of ongoing promotions for both new and old bettors.
Betway sponsors several football clubs and is one of the pioneer betting sites to offer esports betting.
The cash-out feature is available to help you hedge your losses.
For a full overview of what Betway has to offer, check out our Betway review.
N1bet

Even though N1bet started operations in Nigeria just in the beginning months of 2021, it has started satisfying the desires of bettors for casino games. Here is why we recommend N1bet.
A functional casino section.
A good selection of eSport games.
BetWinner

This bookmaker ties with Bet9ja and Betway as the betting site with the most sports offered. So you're sure of seeing a wide range of sporting events on the Betwinner sports betting site. But that is not all, as they also offer casino games, both the simulated games and the live casino. Here is why we recommend them.
The sportsbook is quite huge covering several popular and even lesser-known sports.
A well designed and functional mobile app.
For a full overview of what BetWinner has to offer, check out our BetWinner review.
22Bet

Even as a foreign company settling in the Nigerian betting scene, 22bet has won the bettors' hearts in Nigeria. Here is why we recommend 22bet to bettors.
There is a live streaming and betting feature.
The bookmaker has a functional mobile app.
There are other mouth-watering bonuses for regular bettors.
For a full overview of what 22Bet has to offer, check out our complete 22Bet review.
Frapapa

Frapapa is a new operator in the Nigerian's landscape With this bookmaker, you will have the possibility to claim a 300% welcome bonus up to ₦300,000!
For a full overview of what Frapapa has to offer, check out our in-depth Frapapa review.
Yangasport
Yangasport is also another newcomer to Nigeria for sports betting. Discover this new operator and get an exclusive bonus thanks to the promo code BONUSMAX.
For a full overview of what Yangasport has to offer, check out our Yangasport review.
Welcome Bonuses on Betting Sites
The welcome bonus is the next thing to check after checking the number of sports events and betting markets on a sports betting site. The welcome bonus is extra money offered to new customers when they sign up, verify their accounts and make a minimum deposit. Most bookmakers offer the bonus as free bets, but that is not the only way a welcome bonus is credited. Here are some different welcome bonus offers from bookmakers.
Free Bets
This is the most popular welcome bonus offered by online sports betting sites. Free bets are the bonus money you can use to bet on games. You can unlock a free bet after registering at a bookmaker and making a minimum deposit.
Most free bets have wagering requirements placing a bet with the bonus amount on a set amount of games with at least some odds within a certain period. For example, part of the wagering requirements of 1xBet is that 50% of the bonus will be wagered on an accumulator bet containing at least 3 games. The games have a minimum of 1.40 odds. And you must place this bet before the expiration of 30 days.
Most sports betting sites in Nigeria offer free bets as a welcome bonus, including Betway, BetWinner, Bet9ja and 1xBet.
Risk Free Bet
A risk-free bet is a type of welcome bonus that allows you to place a wager without any risk to your money. If you have a risk free bet of NGN 200 and place it on a game with 2.7 odds, if the bet wins, you get NGN 540. But if you lose the bet, you get back your stake. There are specific wagering requirements that have to be in place, for example, a minimum amount of odds to enjoy risk free bets. Interwetten is the only bookmaker that offers a NGN 200 risk-free bet.
No Deposit Bonus
The no deposit bonus is a welcome bonus that offers you a bonus without requesting any deposit. The only thing you have to do is create an account with the bookmaker and fulfil some requirements. But, unfortunately, there is no bookmaker in Nigeria currently that offers a no deposit bonus.
Now you are familiar with different types of welcome bonuses, here are some bookmakers with their welcome bonus.
Live Betting in Nigeria
Livescore betting is placing a bet on a game that has already started. Earlier, bettors had to place bets before the games began, but live betting became more commonplace when online betting took off. This is because they could place bets when the games had started without being in a betting shop. Live betting has brought a whole new dimension to betting, as you can wait to see how a game unfolds before you make your predictions.
You can also make new predictions if the game is not going in your favour. For example, if you place a ten-minute draw on a tight match between Liverpool and Manchester City, and Liverpool breaks the deadlock before the 10th minute, you can place a first-half win or first-half draw for Liverpool.
Football betting is where most live betting markets are, but live betting is also available in other sports such as basketball, volleyball, tennis. However, live betting is not available for sports with a short life span, such as dog racing.
Online betting sites in Nigeria that offer live betting include Bet9ja, Betway, BetWinner and 1xbet.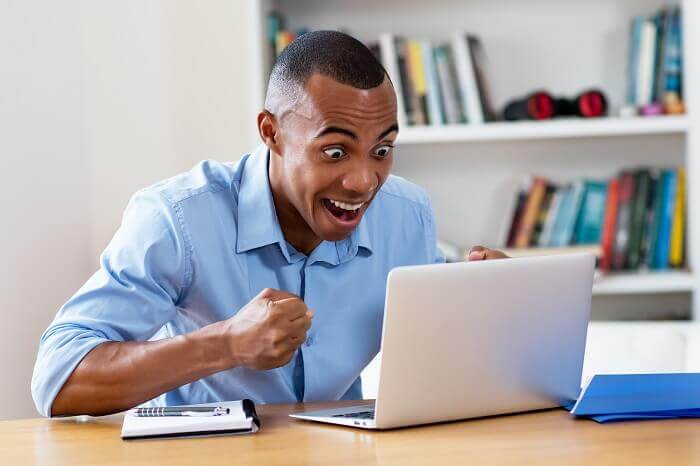 New Betting Sites in Nigeria
N1bet is the newest kid on the block. It started operations in Nigeria in 2021 and has already won the hearts of many bettors with the generous welcome bonus in their casino section. Their welcome bonus is a 100% bonus of up to N250,000. One thing for which N1bet stands out is their well-designed site. But, unfortunately, they don't have a mobile app yet.
Popular Competitions to Bet on in Nigeria
Nigeria is a sports loving country, and we have a lot of sports players making us proud on the international scene. You can say that the national sport of Nigeria is football. There are a lot of people who are big fans of famous clubs such as Chelsea, Manchester United, Real Madrid, Barcelona and others, so football betting is the major game for sports betting in Nigeria.
We have players of Nigerian origin on the international stage like Kelechi Iheanacho, Wilfred Ndidi, Victor Osimihen, Samuel Chukwueze, Odion Ighalo. These players play on the highest stage of international football in the English Premier League, Serie A, La Liga, and some Asian countries. These different tournaments have many people glued to their screens or watching the highlights or live streams on the internet.
Here are some of the most watched tournaments among Nigerian sports fans:
UEFA Champions League
English Premier League
La Liga
Serie A
FIFA World Cup
Africa Cup of Nations (AFCON)
The FA Cup
Europa League
Some sports in the Olympics include football, basketball, running, table tennis, etc.
The four major tennis Grand Slams: the US Open, Roland Garros, Wimbledon, and the Australian Open.
Our Betting Guides
Betting guides explain the different ways to place bets on games. If you want to place, for example, an accumulator bet or a system bet, you can search for the article on this site and find out the best way to do it. We also explain some obscure betting markets that can give you many new betting ideas.
---
Betting predictions in Nigeria
To enjoy betting on games, especially on sports you are not familiar with, you need to understand the betting markets for those sports. That is why we have several articles on betting predictions for several sports such as football, basketball, tennis, handball, volleyball. In each of these articles, we analyse the factors that influence the predictions for each sport. Also, we present you with an easy to follow guide on how to place bets. So check out our latest betting tips and predictions below.
---
A note on responsible gambling
Gambling is primarily for fun, so gamble responsibly. Gambling is not a means to make money, and it is not a source of income. Even though you can win money when gambling, it should not be the primary reason you should gamble. Gambling can also be addictive, so make sure not to gamble with money meant for other important things or borrow money to gamble.
Also, check the amount of time you spend while gambling, which is also an unintended consequence of gambling addiction. Finally, gambling is not intended for minors. Please check your local laws to find out more about the legality of gambling.
Betting Sites in Nigeria – F.A.Q
This final section provides answers to the most commonly asked questions about betting in Nigeria.
How do I register with an online bookmaker in Nigeria?
If you meet the bookmaker's qualifying criteria, you only need to fill out the online registration form each operator has. There should be a Register or Sign Up button on the bookie's homepage to initiate the sign-up process. Ensure you provide the correct details, though, as you will be asked to verify your account later so you can play and withdraw your winnings.
How do I register with an online bookmaker in Nigeria?
If you meet the bookmaker's qualifying criteria, you only need to fill out the online registration form each operator has. There should be a Register or Sign Up button on the bookie's homepage to initiate the sign-up process. Ensure you provide the correct details, though, as you will be asked to verify your account later so you can play and withdraw your winnings.
What do I need to register on a betting site in Nigeria?
According to most bookmakers' terms and conditions, it is important to be a Nigerian resident over 18 years of age. Check the terms and conditions of the operator you wish to register with for full details.
How to place a bet?
First, fund your account after you create one. Then, head to the sport or event you wish to bet on and see the available options. Choose the one that suits you best.
What is live betting?
Also referred to as in-play betting, live betting enables you to place bets on an ongoing event.
How to search for bets?
You log in to your account, click My Account (or relevant option), and then filter the available options by date, event, or another way.
Is gambling legal in Nigeria?
According to the current laws, yes.
Is it legal to play casino games in Nigeria?
The law is blurry on this matter. However, most licensed betting sites in Nigeria also host a Casino client. So, if there is an online casino on an operator's platform, you could probably play there, too.