Find out how to complete the BetWinner registration, deposit and claim your welcome bonus in less than 5 minutes.
How to Register on BetWinner – Step by Step
The BetWinner registration form offers players three options for creating an account: one-click, by phone or by email. Here's our step-by-step guide on how to open an account on BetWinner.
Use the 'Register on BetWinner' button above for instant access to the Nigerian BetWinner site.
Click the yellow 'Registration' button.
The sign-up form will appear on your screen with the three options.

One-click
By phone
By email

Choose the one that you prefer and type in the required details to create your account.
Use BetWinner promo code NGBET: enter it on the sign-up form.
Next, BetWinner asks you to complete your profile and then make a deposit.
With the BetWinner registration complete and your deposit credited, you're ready to start betting.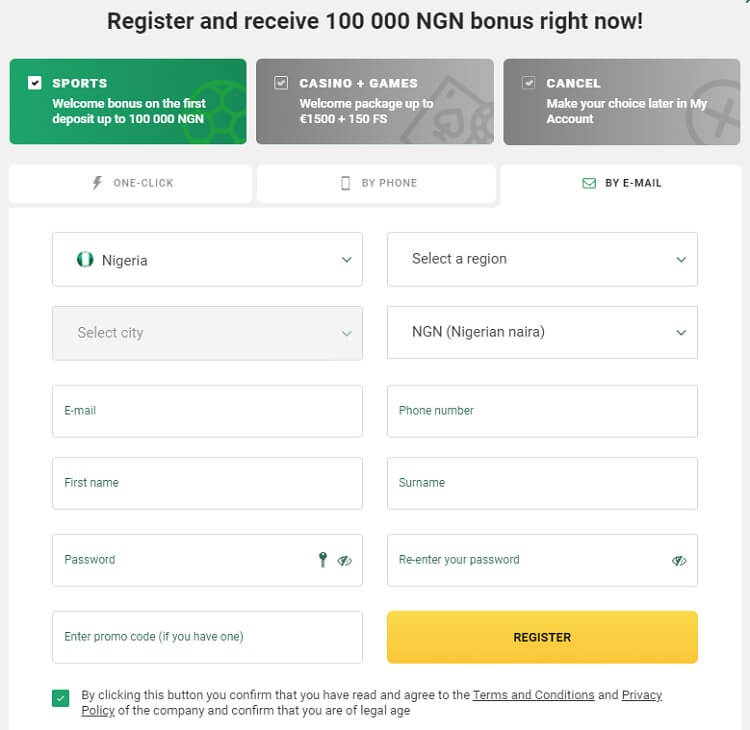 BetWinner Welcome Bonus
One of the main reasons for registering with BetWinner is to take advantage of its attractive welcome bonus. The current offer is worth 200% bonus on the first deposit up to ₦65,000.00.
New customers only
A minimum deposit of 4000 NGN is required to activate the bonus
The bonus must be wagered 5x in accumulator bets with three or more selections. Each selection must be at odds of 1.40 or greater.
No withdrawals can be made before the bonus' wagering is completed.
Cryptocurrency deposits are not eligible for this promotion.
Bettors must provide documents to complete the KYC procedure before withdrawing winnings from the BetWinner registration bonus.

Before you're able to withdraw the bonus funds, you must meet the wagering requirements. You also need to have your account verified. If your account isn't verified, your funds may be withheld.
You can't use this bonus along with any other bonuses at the sportsbook. If this bonus is active, you can't claim any other bonuses. Also, void bets won't count towards the wagering requirements for the bonus.
The bonus can only be claimed once per customer. You can't create multiple accounts in order to claim the bonus. The sportsbook reserves the right to make changes to the bonus at any time or completely revoke the bonus.
You must also use the bonus within 30 days of your registration. If you are unable to use it by the mentioned timeframe, the bonus funds may be revoked from your account. You must also select the bonus during your registration and if you don't, you may not be able to claim it later on.
| Bonus Type | Bonus Description |
| --- | --- |
| Welcome Bonus | 200% bonus on the first deposit up to ₦65,000.00 |
| Wagering Requirements | 5x accumulator bets with odds of 1.40 or more |
| Bonus Code | NGBET |
BetWinner Registration Via Mobile
Completing your BetWinner Nigeria registration from a mobile device is quick and easy. Again, you can register an account using the one-click option, your mobile number or email. BetWinner asks you to verify your mobile number, so this is the easiest method, in our opinion.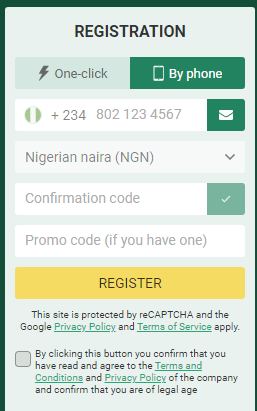 Click the link on this page using your mobile.
Hit the BetWinner registration button.
Choose 'by mobile' and type in your number.
BetWinner sends you an activation code via SMS.
Insert the code in the field provided.
Don't forget to insert any promo codes that you have.
Complete the security steps, such as confirming your email and activating 2FA.
Go to 'My Account' to claim the BetWinner registration bonus.
Make a deposit and start betting.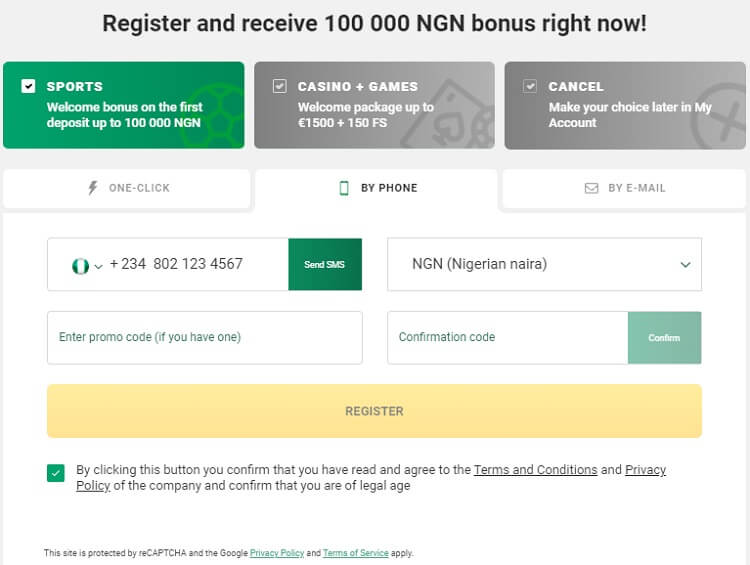 BetWinner Registration on Desktop
You can find a step-by-step guide for registering a BetWinner account in Nigeria at the top of this page, but let's go into a little more detail now.
If you select 'one-click', which is the simplest option, BetWinner generates an account number and password for you.
Next, go to the BetWinner login page and use these details to access your account.
You'll see a warning sign on the security settings. This highlights that your account is not fully protected yet.
On the security page, confirm your email address and mobile number. Also, enable 'account number login' and set up 2FA.
That is the essential part of the registration.
In the My Account section, click that you want to claim the BetWinner registration bonus and then make your first deposit.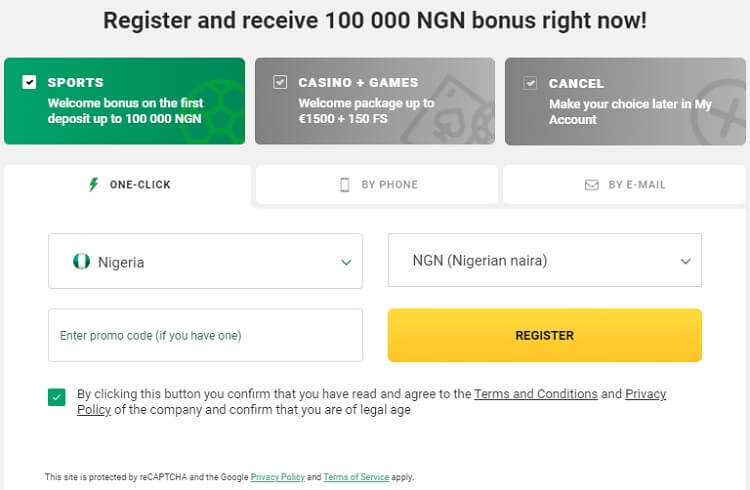 Open an Account on BetWinner: Terms and Conditions
There are only two criteria for opening an account with BetWinner Nigeria:
You must be 18 years or older
You must be in Nigeria.
Additionally, you cannot be involved in the events that are bet on, either as a referee, coach, player, etc
Of course, there are additional rules with the bonuses. For example, you cannot claim the welcome offer if you've previously held a BetWinner account. Other than that, this is a very clear, straightforward betting site.
Why Should I Register on BetWinner?
BetWinner is a world-renowned sportsbook that comes with a lot of exciting functionalities. The very first one is the BetWinner app. You can download the app to your iOS or Android device directly from the BetWinner website and start betting right away.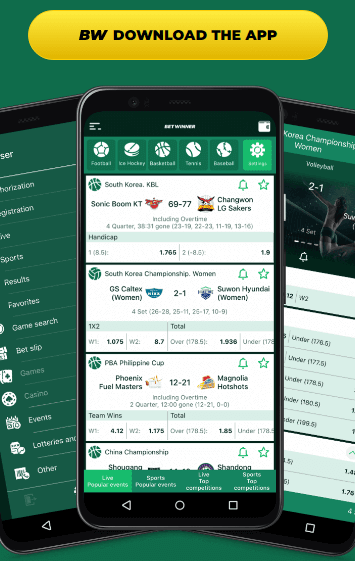 You can get access to every functionality of BetWinner on both the website and the mobile app. After you finish your BetWinner registration, you need to first make a deposit. Then, you can browse all the sports that the bookmaker covers.
This includes the most popular sport in Nigeria, football. But the sportsbook covers a lot of other sports too such as greyhound racing, horse racing, and even lotteries. It even has a virtual sports section where you can find tons of virtual leagues.
But that's not all because you can even bet live on your favourite sports. It also offers a live streaming feature as a complement to in-play betting.
BetWinner also provides a lot of interesting bonuses for new and old customers alike. So, overall, the sportsbook ensures that you have the best experience with your sports betting.
What Do I Need in Order to Register on BetWinner?
There are a few basic things that are required for you to complete your BetWinner registration. The sportsbook, like most others, requires some personal information during the account creation process.
First, we'll list some of the things required for an account. Then we'll go into detail about each of the items on the list:
Stable Internet and device.
Documents proving age and identity.
Ability to fund your account.
Phone number and email address.
The very first thing you need to create an account on BetWinner is a stable internet connection. Whether you're using the BetWinner app or the website, you need to have a strong network. Otherwise, your registration form may not load or the filled out sections may be lost.
You must be over the age of 18 years to complete your BetWinner registration. Later on, during your account verification, you must provide proof of this. You must provide copies of your ID.
You can use your Passport, Smart Card, or your ID. If you use your smart card, you must provide screenshots of both sides. You must also provide a recent utility or any other bill with your residential address on it.
You also need to set up a payment method on your account. After your registration, you must link your payment account with your betting account in order to place bets.
And during your registration, you must provide a phone number. Youn must use your own phone number as this will be used later on to login again. You'll receive a code to your registered phone number which you must enter in the relevant field.
You also need to provide your email address. If you forget your password, you can reset it using the email or phone number you provided earlier.
How to Access BetWinner Account Deposit
There are slight variations between the desktop and using the BetWinner app.
Desktop: to access the deposit page on a desktop, click on your balance (0.00 NGN) in the top menu. This opens up the payments section, where you can choose the method you want to use.
Mobile and App: when on a mobile, you need to expand the side menu. There you will see your balance (0.00 NGN) and next to it is an '+' button. Tap on the '+' and it opens the deposit options page.
Remember that cryptocurrency deposits cannot claim the BetWinner Sports welcome bonus.
Account Verification on BetWinner
At some point, you will be required to verify your identity as part of BetWinner's KYC obligations. Typically, most betting sites ask you to do this before making a withdrawal. Therefore, you can register, deposit and bet without any concerns.
The bookmaker will inform you when it wants you to validate your ID. It will give a list of documents that you must submit, such as an ID card, passport, or driver's license if it has an image on it. Failure to provide the KYC documents can result in your winnings being withheld.
According to BetWinner policy, the verification procedure should only take up to a maximum of 72 hours. During this period, the company is entitled to ask you for a video conference for further verification.
During this video conference, you might be asked to prove your identity using the documents. The outcome of this video conference may take up to 5 days.
If any proof of illegitimate documents is found, the sportsbook may resort to taking action against that punter.
What Should I Do After Completing BetWinner Registration?
After you complete your BetWinner registration, you can login to your account at any time. In order to login, you'll have to use the password you created previously.
In order to login, you can use the BetWinner app or the website. Just click on the login button and provide your email or the ID you created before. Then enter your password. You're only allowed to have one account. So, if you forget your password, don't create a new account. You can click on the "Forgot Password" button and you'll receive a reset link to your email.
After that, you must make a deposit. In order to make a deposit, you'll have to link your payment account with your betting account. BetWinner Nigeria offers many different payment methods for punters. You can fund your account using bank cards, e-vouchers, e-wallets, payment systems, self-service terminals, and a few cryptocurrencies.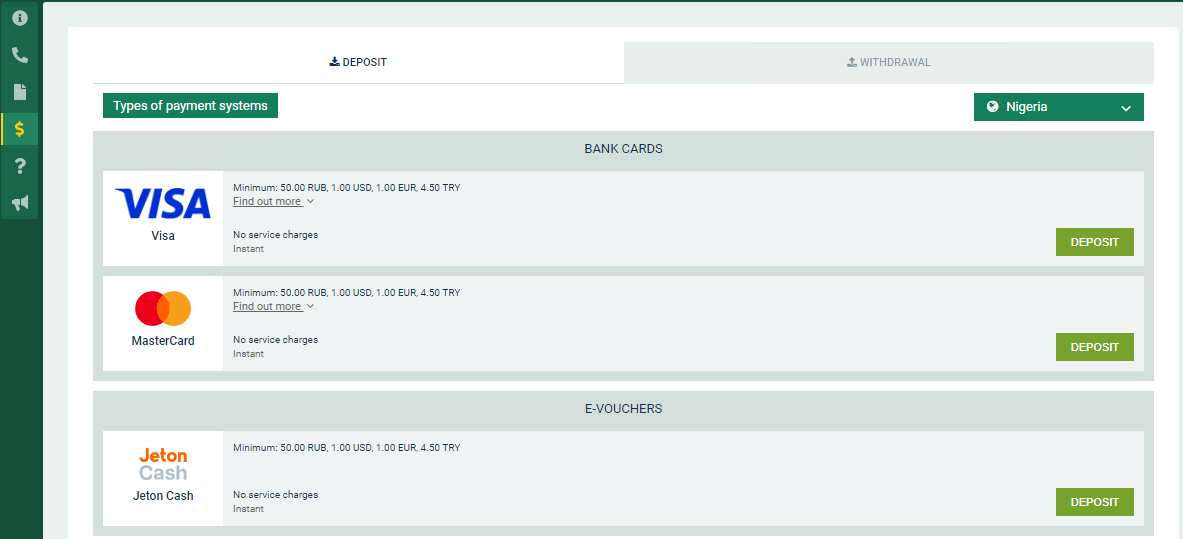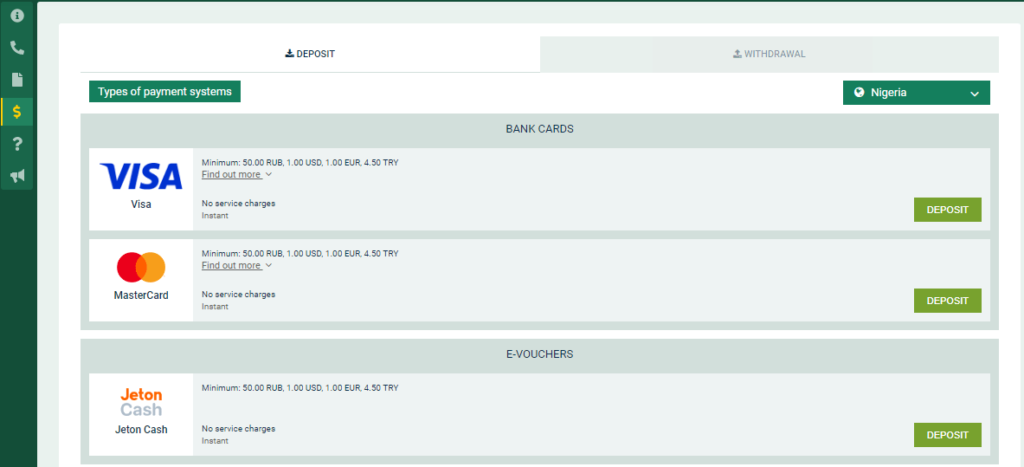 In order to link a payment method with your betting account, you need to go to the 'My Account' tab and click on 'Deposits.' From there, you just need to follow the prompts and add a payment method. The minimum and maximum deposit limits are listed on the Terms and Conditions of the sportsbook. Before you can withdraw any funds from your account, you must complete your verification.
The verification is a mandatory part of your registration and you'll get a verification request from the sportsbook. If you fail to complete your verification, the funds in your account may be withheld. You can start placing bets after making a deposit too. To do this, just click on the odds next to an event and the selection will be added to your betslip. You can adjust your stake from there and confirm your bets.
What Are the Features that You Can Use After Registering on BetWinner Nigeria?
BetWinner Nigeria is one of the top sportsbooks in the region. It offers a lot of great features that punters can take advantage of right after competing their BetWinner registration. Some of these features include the following:
The sports coverage at BetWinner is definitely top-notch. You can bet on just about any sport including football, tennis, basketball, and volleyball.
But there are also a few obscure sports such as MMA and greyhound racing. The tournaments covered under each sport some of the most popular too. These include Spanish and English tournaments like La Liga, English Premier League, and even the UEFA Champions League.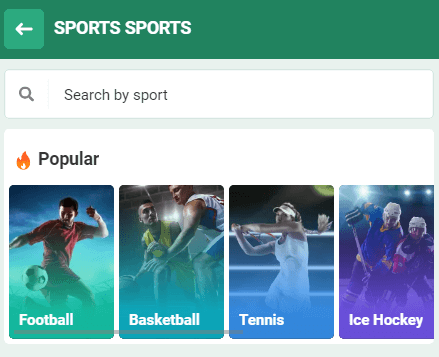 Live Betting and Streaming
The pre-match section at BetWinner is impressive but the live section is even more so. The live section focuses primarily on football. The betting markets are very impressive in the section too.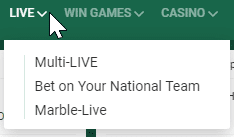 But you can also watch the match live as you place your bets. The sportsbook gives you a world class streaming feature where it is always HD. For the matches which aren't streamed live, you can check the live updates and statistics as well.
The sportsbook also has a decent virtual sports section. This section features a few virtual sports leagues and also some live events.
BetWinner offers a great welcome bonus for all new punters who sign up. It also offers bonuses and promotions for existing customers. You can find all the active promotional offers in the BetWinner Promotions page.

BetWinner customer support is also great for all international punters. The primary method for support is the Live Chat which is available 24/7. But there are also a few different email addresses you can contact.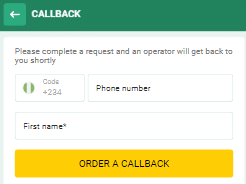 The Possible Problems When Registering on BetWinner?
BetWinner is a highly-rated sportsbook. The website design is also easy on the eyes of any customer. But despite how great the sportsbook is, there might always be issues since online betting is not an age-old activity.
Weak Internet Connection
The very first thing you need in order to complete your registration is a strong internet connection. The BetWinner registration form is pretty short for the most part. But if you select the email method, the form is a bit longer.
While filling out your form, if you lose your internet connection, the information you filled out might not be saved. In order to not lose that information, you should ensure you have a good connection before you start.
But you also need to have a good internet connection in order to get the app or place bets. If you stack bets and your connection becomes spotty, you'll lose that data too.
Wrong Information and Documents
The information you provide to the sportsbook must be accurate and you also need to get it verified. In case you provide the wrong information, the sportsbook might take action against you and withhold the funds in your account.
The very first thing you need to provide is your phone number. If you're signing up with BetWinner Nigeria, the number must be a local number. You must use your own phone number since this will be required for verification later on. A code will be sent to your phone number for confirmation of your account.
You also need to provide your email. In case you want to reset your password, the link will be sent to that email. The same information will be needed for logging in later on. The documents that you provide must also be your own. If there is suspicion of you using the illegitimate documents, then it might request the video conference.
Site Maintenance
Another reason you might not be able to complete your registration is during site maintenance. All websites must go through regular site maintenance. Usually, this only lasts a few hours.
However, in rare instances of a large restructuring, it might go on for a couple of days. During those instances, you likely won't be able to access the site at all.
In case you are able to access the site during maintenance, you might face some bugs or other disturbances. So, it's always best to wait until the maintenance is completed before you try to complete your BetWinner registration.
Ineligibility
Lastly, you won't be able to complete your BetWinner registration if you're ineligible. If you're signing up for BetWinner Nigeria, then you must be a resident of Nigeria. All the identification documents you submit must also be Nigerian.
You also need to be over the age of 18 years in order to have an account with BetWinner. Underage gambling is strictly prohibited at BetWinner and if you are found to be underage, your account will be suspended. Any funds in your account will also be withheld.
Betwinner Registration – Frequently Asked Questions
How do I sign up on Betwinner?
You can sign-up on BetWinner using the link on this page. There is one-click registration, so you simply cannot go wrong.

How do I make a BetWinner account?
Making a BetWinner account is straightforward, and it only takes 1 minute. Use our link, click the registration button, and choose your preferred sign-up method. You'll be given an account number and password, and that's your account set up.
How to get the Betwinner registration bonus?
To get the BetWinner bonus, register an account, go to the 'My Account' section and tick the box to claim the bonus, then make your first deposit.
How to register betwinner via sms?
If you choose to register by mobile, the operator will send an SMS to your number with an activation code. Input this code into the registration form to create your account.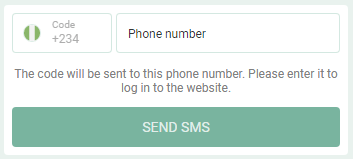 How to delete my betwinner account?
You can contact support if you want to delete your account. However, the company will not delete all of your data because the welcome bonus is only for new customers. Therefore, it needs a record of bettors who have claimed this offer in the past.
Can I Do My BetWinner Registration in Nigeria?
Yes, you can do your BetWinner registration in Nigeria. The sportsbook is available in the region and when signing up, you need to set your country of residence to Nigeria.
How Long is BetWinner Registration?
BetWinner actually doesn't just have one registration method. Most of the methods only take a maximum of 5 minutes. The easiest registration method is one-click or using mobile number.
What is the BetWinner Registration Bonus Code I Need to Use?
When completing your BetWinner registration, you can use the BetWinner bonus code NGBET. This code is applicable for Nigerian punters only. You can enter it in the relevant field during your registration.
Can I Self-Exclude or Limit My Deposits at BetWinner?
Yes, you can self-exclude on BetWinner in Nigeria. The sportsbook offers a responsible gambling tool.
Can I Use BetWinner Outside of Nigeria?
Yes, you can use BetWinner outside of Nigeria. The operator is an international sportsbook which is available in multiple jurisdictions around the world. However, there are a few restricted territories where BetWinner is not available.
Is it Safe to Provide My Personal Information to BetWinner?
Yes, it is safe to provide your personal information to BetWinner. The operator is owned and operated by Advanced Hospitality Limited.