With the FIFA World Cup 2022 due to being held in Qatar fast approaching, you must start thinking seriously about World Cup betting. That means following the best and the latest World Cup predictions.
That is exactly what this article is here to deliver. Find the summary table below and detailed explanations in the subsequent sections.
World Cup 2022 Tournament predictions
Over/Under – World Cup

Assan
Yield: 4.45%
World Cup Grp. C
30/11 20:00
Over 3 goals
Match of football to be played on 30 November 2022 - 21:00 on Lusail Stadium, it's World Cup's match. Saudi Arabia in the last 10 games scored 6 goals, an average 0.60 goals per game, last match played...

DesertFox
Yield: 3.34%
World Cup Grp. F
27/11 14:00
Over 1 goals in 1st half
Hi all! In the second round of group F of the World Cup, Belgium will play Morocco. Belgium is the favorite in this match and I think they will win. Belgium has a much stronger squad as De Bruyne, Eden...

Sammy Eisen
Yield: -1.56%
World Cup Grp. E
27/11 20:00
Over 3.5 goals
Spain - Germany betting tips on 27/11/22, Germany heading for the exit if they fail to beat Spain, the Germany will go all out attack, whilst Spain won 7-0 over Costa Rica comfortably will try to win this...

Sammy Eisen
Yield: -1.56%
World Cup Grp. F
27/11 17:00
Over 2.5 goals
Croatia - Canada betting tips on 28/11/22, Canada were unlucky not to take a point against Belgium from their 0-1 narrow defeat, they played well and should be able to score here against Croatia. This...

Andana6
Yield: -1.71%
World Cup Grp. E
27/11 20:00
Under 0.5 goals in 1st half
The two teams are going to have draw of 0-0 in first half time because each team is very strong and needs to win. I guess we should have the draw since away team is going to find three points. I expect...
Half Time / Full time – World Cup
There are currently no new tips. Check again later.
Both to Score – World Cup
There are currently no new tips. Check again later.
Double Chance – World Cup
There are currently no new tips. Check again later.
Handicap Tips – World Cup

Assan
Yield: 4.45%
World Cup Grp. H
28/11 14:00
South Korea 0.00 (AH)
This football duel will take place on Education City Stadium for World Cup. South Korea played 5 matches, they won 3, draw 1, lost 1, last match they draw against Costa Rica 2-2. Ghana played 5 matches,...

Assan
Yield: 4.45%
World Cup Grp. D
30/11 16:00
Denmark -1.00 (AH)
Australia vs Denmark. football match from World Cup. to be played at Al Janoub Stadium Denmark comes with 3 wins in last 5 games they played, last match they won 2-0 against France. Australia is coming...

Assan
Yield: 4.45%
World Cup Grp. E
01/12 20:00
Spain -1.25 (AH)
This football duel will take place on Khalifa International Stadium for World Cup. Spain played 5 matches, they won 4, draw 0, lost 1, last match they won against Jordan 1-3. Japan played 5 matches, they...

Assan
Yield: 4.45%
World Cup Grp. B
29/11 20:00
England -2.00 (AH)
This is a football match for World Cup that will take place on Ahmed bin Ali Stadium After the great victory of England in the previous match against Iran (6-2), I really see England motivated in this...

lewibvb09
Yield: 10.27%
World Cup Grp. E
27/11 20:00
Germany -2.00 (AH)
Finally, I will place the remaining 2 units of stake on Germany AH -2 Goals. It might be crazy to believe that such an outcome would be possible and maybe somewhat disrespectful towards the Spanish team,...
What Is the World Cup?
The FIFA 2022 World Cup is perhaps the most widely watched and celebrated sporting event in the world. It is one of the rare truly global events as fans and punters who follow the event come from every corner of the world.
The widespread passion for the World Cup is evident in the number of teams that participate in the tournament. Almost every country in the world participates in the World Cup qualifiers with 32 teams finally competing in the main tournament.
The World Cup qualifier rounds are held regionally, which means there are World Cup nations qualifiers for each region. The top teams proceed to the main event.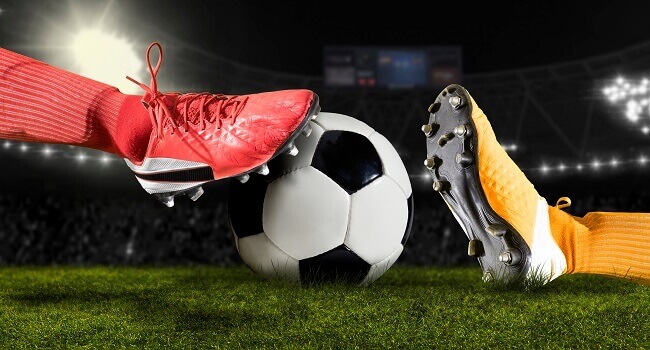 Stats of the Last World Cup
The last World Cup was the 2018 World Cup. It was held in Russia and France emerged as the ultimate champions by defeating Croatia in the finals.
The 2018 edition of the tournament saw some great performances by other teams as well. Such as England whose main striker Harry Kane won the Golden Boot after scoring the highest number of goals.
If you are an ardent football fan, and you probably are if you are reading this article, you may remember a lot from memory. But it would be highly advisable to brush up on your memory of the last World Cup before the 2022 edition begins.
Check all the relevant stats and update your knowledge about the performances of teams and players since then. For instance, Harry Kane was the top goalscorer in the previous World Cup.
Current World Cup predictions put him as a possible contender for the next one as well. So, should you place a top goalscorer bet on Harry Kane? Perusing the past statistics can help you make a decision.
Which Teams Are in the World Cup?
Teams representing 32 countries will be competing for the ultimate title in the 2022 World Cup title. Some of the best teams from every region/continent have made it through the qualifiers and are set to participate in the main event. For instance, teams from Africa include Ghana, Senegal, Tunisia, Morocco, and Cameroon.
Though none of them are highly placed in the World Cup winner predictions, they will undoubtedly compete formidably. So, there will be plenty of chances for you to celebrate both as a fan and as a bettor.
The teams that are considered the strongest contenders for the title as per the most reliable World Cup predictions include Brazil, France, and others.
Which Team Won the Last World Cup?
France, under the leadership of their goalkeeper Hugo Lloris, won the 2018 World Cup by defeating a competitive Croatian side. The ultimate score was 4-2.
Antoine Griezmann, Paul Pogba, and Kylian Mbappé scored a goal each for France. Mario Mandžukić scored an own goal as well as a goal for Croatia. Ivan Perišić scored the second Croatian goal.
France's Antoine Griezmann was awarded the Man of the Match, while Croatian Luka Modrić was awarded the Golden Ball, i.e., player of the tournament. This was France's second World Cup title after their victory in the 1998 World Cup. As per the latest World Cup predictions, there is a strong possibility that France might achieve a third World Cup victory in 2022.
Which Country Won the Most World Cup?
Brazil has the distinction of being the team with the greatest number of World Cup wins. They have won five World Cup titles of which the first one was in 1958 and the latest in 2002. The Brazilian legend Pele was part of the team on 3 such occasions. He is the only player to hold that record.
As a consequence of the legend that surrounds the Brazilian team and legends like Pele, the team is always among fan favourites before every World Cup. The World Cup predictions reflect that.
However, the World Cup predictions also need to take into account their recent performance, which has not been particularly great. They have not won a World Cup since 2002 and their overall performance has been quite disappointing.
Even so, their team formation holds out the promise and they are touted as one of the most likely winners of the 2022 World Cup.
Who Are the Favourites Teams for the World Cup 2022?
Betting on the ultimate champions of the World Cup is one of the most exciting bets to place. But for that, you need to know about the World Cup winner predictions.
As things stand, the World Cup predictions indicate that the teams most likely to taste victory in the forthcoming World Cup include the following.
Brazil
France
England
Spain
Argentina
Germany
Belgium
Netherlands
Portugal
Denmark
The countries are listed in the order of their likelihood with Brazil being the likeliest winners and Denmark being the least likely winners.
Where to Bet on the World Cup?
Now that you are familiar with the best World Cup predictions, you should start thinking about where to make your bets.
We have gathered a list of potential sites you can choose from. All of them are among the best betting sites for football in general but the World Cup in particular.
You can compare them and choose any one of them based on your unique preferences. Whichever one you choose will be a great choice.