Wow!lotto is a Nigerian interactive online lottery that is licensed and regulated by authorities in the region. In this Wow!lotto review, we're going to be giving you the details on everything about the operator and how you can complete the Wow!lotto registration to start playing straight away.
❕ We currently don't have an affiliation with Wow!lotto. We recommend that you try Bet9ja, which offers an exclusive Bet9ja Promotion Code.
| | |
| --- | --- |
| Wow!lotto review | Our rating |
| Welcome offer sport | N/ A |
| Welcome package casino | Up to N 150,000 |
| Markets | N/ A |
| Odds | N/ A |
| Steaming/Live options | N/ A |
| Mobile app | 3.5/5 |
| Payment options | 3.5/5 |
| Customer service | 3/5 |
| Average grade | 3.3/5 |
| Register | Sign up |
Wow!lotto Sports Review – 1/5
Wow!lotto currently does not have a sports section. However, according to the creators of Wow!lotto, the production process for Gab Lotto Limited is still ongoing. Currently, it only offers a few games for punters and these are mostly in the casino section.
Until the sports section comes to life, players can claim various promotions and jackpots on the operator's app.
Wow!lotto Sports Welcome Bonus – Terms and conditions
There currently isn't a fully developed sports section for Wow!lotto. Therefore, while researching for this Wow!lotto review, we did not come across any sports welcome bonuses.
The developers of Wow!lotto and Gab Lotto have, however, promised to grace us all with a sports section in the near future. And as soon as they do, you can expect to hear about a sports welcome bonus as well.
Betting markets / available sports on Wow!lotto – 0/5
As we mentioned earlier, there isn't a sports betting section yet at Wow!lotto. Therefore, there aren't any mention-worthy markets available for betting either.
Wow!lotto Lottery Review – 4/5
Wow!lotto is basically an interactive online instant lottery and it is based around a lotto app. There is a web version of Wow!lotto available and there is also a mobile app available on both Android and iOS devices.
For the purpose of this Wow!lotto review, we're going to be looking into all of the platforms that Wow!lotto provides and rating each of them.
The Wow!lotto game rules can be found on the official website of the operator.
Once you download Wow!lotto app, you can get access to a vast majority of games. And all of these games are combined with lotteries to give players a unique experience. Wow!lotto has detailed Terms and Conditions about the lottery games and how players can start playing them instantly.
When you're playing a game at Wow!lotto, you're placing lottery bets which are a combination of bets formed according to the game rules. The outcomes of these bets are determined by the operator using different kinds of software. So, we'd say it's a pretty good system overall.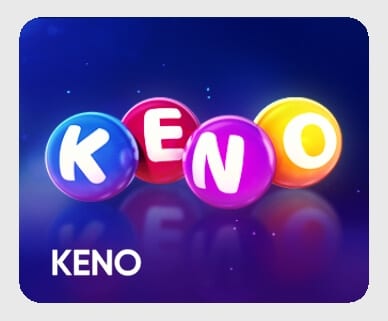 Wow!lotto Casino Review – 3/5
So, Wow!lotto does, in fact have a casino section with a few games. The number of games at the time of writing are nothing to boast about. However, since the project is still ongoing, we'd wager to say that's going to change soon enough.
Since this is a Wow!lotto review on the interactive lottery games you can find at this operator's, we've included a section on how you can start playing. First, you'll need to download Wow!lotto app.
The app is compatible with both iOS and Android devices and any punter can download it directly from the official Wow!lotto site. The operator also mentions that it is available on the App Store and on the Google Play Store.
To be able to play in the casino, you'll need to download the app first. When you enter the Wow!lotto website, you can find two separate buttons for Android and iOS downloads. Just click on the one compatible with your device and it will be downloaded.
Once you have access to the Wow!lotto app or website, you can then create an account and start playing. The casino games will pop up on your menu and you can select which you want to play.
The casino games mostly consist of slots other than a few ones that integrate the theme from table games like Vegas lights. The casino section is not bad, but we look forward to any developments that the operator comes up with.
Slots
One of the most exciting Wow!lotto slots is the Golden Ball. And it is a great start to the Wow!lotto experience for all football fans. Besides this one, it has a couple of other slots games like FruitySparks, Book of Treasures, and Slots.
Wow!lotto casino: Welcome Bonus – Terms and condition
When players sign up to Wow!lotto for the first time, they are eligible to receive a welcome bonus of up to N 150,000. The bonus gives punters free spins on The Wheel of Fortune.
Punters also have the chance to receive further cash and non-cash bonuses from The Wheel of Fortune itself. These include TVs, iPhone, and a generator. To obtain the bonus, all you have to do is download the Wow!lotto app and register.
When claiming the bonus, the operator will ask for a Wow!lotto promo code if it's needed. Sometimes, it can be entered during registration.
Odds on Wow!lotto – 0/5
We might as well not mention the odds at Wow!lotto since it does not have any sports yet for punters to try out. If the operator does come up with some, there will be comparisons with other operators. But for now, we can't mention any such odds.
Streaming and live betting on Wow!lotto – 0/5
Wow!lotto currently does not boast any live games or streaming options. The reason for this is that there is no need for it. The experience at Wow!lotto is mainly based on interactive lottery games. And the selection of slots and timely jackpots are quite exciting at this operator.
However, Wow!lotto also has a news section that you can visit to get up-to-date information regarding the operator and future ventures.
Wow!lotto mobile app – 3.5/5
The Wow!lotto mobile app is great and since the app is the primary platform for the operator, the experience of the app is a bit better than the web version.
The app hosts a plethora of games and punters can get access to them once they sign up. Signing up on the app is pretty easy as well. All you need to do is enter your number and then enter the one-time code that you receive to confirm your account creation.
The app is compatible with both Android devices and iOS devices. To download you just need to visit the App store if you have an iOS device or the Google Play Store for Android devices. Next, you need to search for the "Wow!lotto" app.
Once the app comes up in your search, just press the app download button and wait for the app to finish downloading.
For iOS devices, you can sign up as soon as the app download is complete. But your region needs to be set to Nigeria while you search for the app.
Finally, for Android devices, you need to alter your phone's Privacy and Security settings and "allow installation from unknown sources." Then you need to install the app before you can sign up. In general, we would say that the app is decent.
Wow!lotto – Payment options – 3/5
Based on the users' agreement with Wow!lotto, they need to comply with legislation and laws in Nigeria in order to make deposits and withdrawals. The methods for payment include credit cards and Payment Systems that are regulated in Nigeria.
All payments are made in Nigerian Naira and this is a great feature for the local punters. Money needs to be withdrawn using the same method that was used to make deposits. The operator has also set limits for maximum deposits and withdrawals.
The minimum amount that needs to be deposited is 500 NGN. And the maximum amount per day is 10 million NGN. There is also a monthly cap of a maximum amount at 100 million NGN.
In case of withdrawals, punters must first put in a request to Wow!lotto to get their funds withdrawn and the process is carried out by the operator. For any amount over N10,000,000, the withdrawal process might take up to 2 weeks to be completed.

How to Contact Wow!lotto Customer Care? – 3/5
To be fair, the Wow!lotto customer service department isn't the most developed out there. Since the operator is still under construction, this is an expected issue. There are a few methods to contact customer service, however, and we'll be listing them here.
The primary customer support phone number is 0913 48 00 224 and they are available from Mondays to Fridays from 9 AM till 8 PM. You can also email them at [email protected].
Wow!lotto Review: Our Verdict – 2.5/5
To sum up this Wow!lotto review, we can say that the operator is still young and has room for improvement. They could add more features in the future and that way expand their customer base. Once that happens, we will update our review.
| | |
| --- | --- |
| ✔️ What we like | ❌ What we don't like |
| Great initiative for interactive lotto in Nigeria | Lack of a proper sports betting section |
| Accepts local payments for Nigerians in Naira | Lack of proper bonuses |
| Great graphics for the games and detailed game rules | |