Even though football is still running worldwide and are going into the final stages at this moment in time, we are also getting closer to the summer, which always makes room for rumours about Manchester United.
We sat down to have a talk with the former Manchester United defender, Paul Parker, who shared his thoughts on some of the most debated rumours around his former club.
"David De Gea has earned the right to stay an extra year at Man United."
One of the players that has been rumoured to leave is David De Gea but the club has the option to extend his contract for a further year. The Spaniard has earned the right to get that extension, says Parker.
"David De Gea is a top-class goalkeeper and I don't see any reason why Man United would want to replace him at this moment in time."
"I definitely think that the club should take advantage of the option they have to extend his contract for a further year."
"I don´t know if I would give him a new contract right now but he has earned the right to be given at least one more year as the first choice to prove himself and if he continues performing so well he can get his contract extension."
"To me, De Gea is one of the best goalkeepers in the world even though people are talking badly about his distribution but that's not important. Look at how many mistakes Allison and Ederson have made this season but it seems like it doesn't matter because they are good at passing the ball."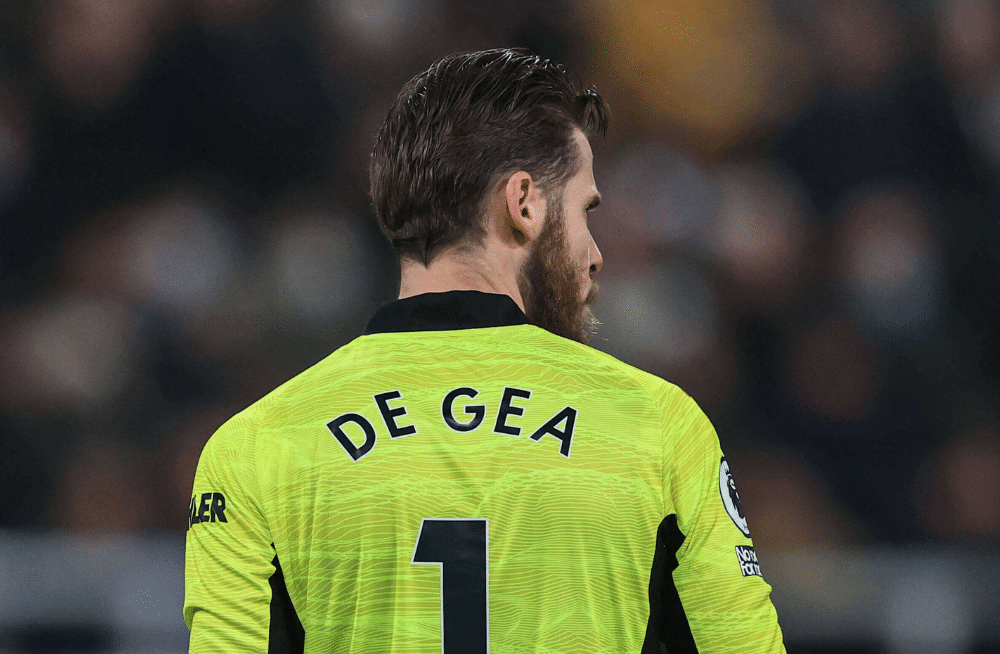 "But let me put it this way… Try to put Varane or Eriksen in the goal, then Man United would have the best distributor of all teams but how many saves would they make? The important thing is to make saves and the ancient phrase `if you're in doubt, kick it out´ still stands for goalkeepers in my opinion."
"And there is no way they should just get rid of him. They can't do that. Sentiment shouldn´t be a deciding factor but in his case, I think it should play a role as he has been here for a lot of years and even won a Premier League under Sir Alex Ferguson."
"Wojciech Szczesny wouldn't improve Man United"
If David De Gea was going to leave Man United, the Polish goalkeeper has been mentioned as a possibility but Parker says that he wouldn´t improve Man United and claims that the former Arsenal player never was a great goalkeeper.
"Wojciech Szczesny has been mentioned and he was never a great goalkeeper at Arsenal but he decided to move to Juventus to put something on his CV."
"He is not a player that could improve Man United and he is definitely not better than David De Gea."
"Right now De Gea doesn't have anyone pushing him as Tom Heaton and Jack Butland always are going to accept to sit on the bench, which is weird but that's how goalkeepers are even though it is strange."
"So, I can understand why they are considering bringing a goalkeeper in but if the club decides to do that it needs to be a younger goalkeeper who can take over from De Gea when the time is right."
Transfer claim involving Maddison and Mount
James Maddison and Mason Mount have been linked to Man United recently but according to Parker, none of them would improve Man United´s squad.
"I have to say no to both Mason Mount and James Madisson at Man United. I wouldn't want any of them at the club."
"To be honest, I don't even know what position Mason Mount is. I know what I think he should be but it looks like several managers and himself don't know it."
"I haven't been impressed with James Maddison at Leicester. He has good bits in him but I don't see him influencing games consistently. His name gets mentioned all the time because he is English but that's the only reason."
"He also seems to be injured a lot. Could he be injured all the time because he doesn't fancy the way Leicester is playing and he is picking and choosing his games? I think that might be the case. He doesn't want to be there and he isn't enjoying himself at the club."
"I remember he scored against West Ham just before the World Cup and the press went mad and advocated for him being in the World Cup squad, maybe because Gary Lineker said it and they were scared of not backing him."
"But he got injured in the first half and then he ran off the pitch. He didn't walk, he was running. Then he went to Qatar without playing a single second. He is too much of a drama and Man United don't need that. Maddison made his name with Leicester and he owes them a bit of respect to be honest."