If you're a fan of Parimatch, you know all about the Parimatch withdrawal, deposit, betting system and any Parimatch promo code that might exist.
The Parimatch website is pretty user-friendly, and you should be able to navigate to whichever category you want without issue. But for Nigerian punters, there may be some differences between the local website and the international one. So, for our Nigerian readers, we've prepared a guide on the available withdrawal methods at Parimatch.
How to Withdraw Parimatch Bonus?
Withdrawals are limited when you first create an account on Parimatch. To withdraw any bonus, you first need to meet the wagering requirements.
Signing up on Parimatch allows you to claim a welcome bonus of 100% up to NGN 150,000. The minimum deposit at Parimatch is NGN 2,000.
Once you make your deposit, you will receive on your account the bonus funds. And you have 14 days to meet the wagering requirements of the welcome bonus. If you fail to meet these requirements, the bonus funds will be taken out of your account. And if you make another deposit while your bonus is being processed, you forfeit the bonus.
To withdraw the bonus funds, you must first meet the wagering requirements. The wagering requirements should be 10 times the bonus amount.
These bets must be multibets. Placing a single bet or system bet will not count toward the wagering requirement. And the selections must have odds of 3 or more. Any selections with odds lower than that will not be considered within the wagering requirements.
Until all of the wagering requirements are met for the bonus, withdrawals on your account will be limited. Once your meet the wagering requirements, you will be able to withdraw it from your account.
How Long Does Parimatch Withdrawal Take?
After receiving the winnings on your account, you can withdraw them immediately, according to withdrawal rules. You can withdraw any amount from your Parimatch account given that you have sufficient balance for it.
The Parimatch withdrawal rules state different times based on which region you are from and also based on which method you choose. Some of them include:
If you have made a withdrawal request to a branch of the Parimatch betting company, the funds can be withdrawn the next day. If your request was made before 9:00 AM, then it can be withdrawn the same day. And the withdrawal requests are valid for 3 days.
If you have requested a withdrawal via bank transfer to your account, it will take 1-3 banking days from the time that you send it.
If your withdrawal request was made via any electronic payment system, it should be complete within the next working day after sending the request.
Withdrawal times are not the same for all payment methods. For Nigerian punters, the Parimatch withdrawal times will depend on the type of method they use. Most e-wallets, however, allow for almost instant withdrawals (15 minutes or less.) And while Parimatch doesn't take any withdrawal fees, the payment method you use might require some type of transaction fee.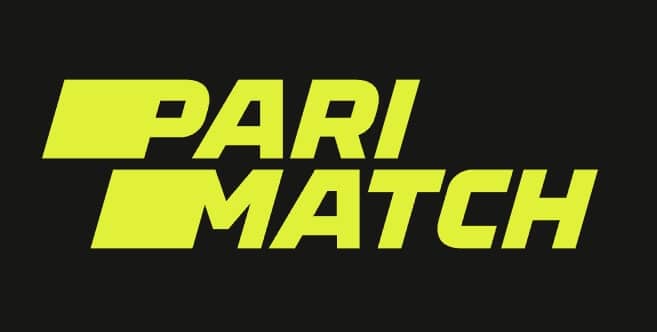 How Do I Withdraw Money from Parimatch App?
To make withdrawals from the Parimatch app, or to make withdrawals from Parimatch at all, you first need to activate and verify your account. When you sign up using email, an activation email is sent to you after the creation of the account. You need to open the email and press the link provided to activate your account.
And in order to verify your account, you have to first verify your age (must be over the age of 18) and then go into your account and personal information. There, you have to provide a copy of your passport or a form of National Identification to verify the account. Parimatch might also require you to fill out a KYC form.
The Parimatch app allows you to make remote withdrawals at any time using your phone. All you need to do is open the app and follow these instructions:
Login to your account and make sure that your information has already been verified.
Navigate to your balance from the Cashout option.
Select a payment method and provide the necessary details for it.
Select the amount you want to withdraw and press confirm.
Parimatch Withdrawal Conditions
Parimatch withdrawal conditions are attached to every withdrawal regardless of region. Based on your region, these may not be applicable to you.
What is the Minimum Withdrawal for Parimatch?
The Parimatch minimum withdrawal for Nigerian punters is 1 thousand Naira (NGN 1000.)
What is the Maximum Payout on Parimatch?
The maximum payout on Parimatch is around €600,000 (or the equivalent sum in a foreign currency) per bet.
Parimatch Maximum Withdrawal Per Day
Maximum Withdrawal for Nigerian punters at Parimatch is 25 million Naira (NGN 25,000,000.)
Parimatch Withdrawal Method
Parimatch withdrawal conditions state that Niara is an acceptable payment method and there is a Parimatch minimum withdrawal as well. And it also provides local withdrawal options for Nigerian punters.
The options for Nigerian punters to withdraw their funds from Parimatch include:
Parimatch Withdrawal Problem
A Parimatch withdrawal problem isn't very common. But it's hard to perfect the technology of payment methods, so a couple of issues are virtually unavoidable. In case you've faced any issues with Parimatch withdrawals, we've answered some queries you may have.
Why can't I Withdraw from Parimatch?
There are multiple reasons you wouldn't be able to withdraw from your Parimatch account. The very first is an unverified account. It won't be possible to process your withdrawal requests if you didn't provide proper documentation and photo identification.
Another reason is an active bonus. Withdrawals are limited on accounts that have an active bonus running. Withdrawals will resume once the bonus has expired or the wagering requirements for the bonus have been met.
Your withdrawal request will also not be processed if you have insufficient funds in your account.
My Parimatch Withdrawal is Still Pending
If your withdrawal is still pending, you should wait. Some withdrawal methods might take upwards of 1 day up to 3 days. If the situation has not changed after three days, then contact the customer support.
Where Do I Complain to Parimatch?
You can contact Parimatch using the email provided on the website, which is [email protected]. You can also call the operator at +234 700 123 7274.
There is also a WhatsApp number +234 912 431 8472 and Telegram Parimatchngbot which you can contact.