As one of the toughest leagues in the world, the Serie A is an exciting league to follow and equally enjoyable to bet on. So if you are interested in betting on the 2021/2022 season of Serie A, you will need a guide, which is why we bring you the Serie A predictions for the 2021/2022 season.
Over/Under – Serie A Predictions
Add the shortcode:

Futtiboll

Yield: 0.25%

Lazio vs Atalanta

Over 3.5 goals

Nästa tips då har vi en match från Serie A. Lazio möter ett Atalanta som är duktiga på bortaplan, men som måste försvara CL platsen. Så för den anledningen så kommer jag att tippa över 3,5...

Dyole

Yield: 9.92%

Lazio vs Atalanta

Over 3 goals

In 23th round of Italian Serie A, we have a very interesting clash on Stadio Olimpico, where Lazio will be the host against Atalanta. Lazio is in a good mood ahead of this match, after a 3:0 road victory...

Tiresia

Yield: -0.7%

Verona vs Bologna

Over 2.5 goals

Verona, tenth in the standings with 30 points, host Bologna (thirteenth with 27 points). Verona look like favourites in this match. They have scored 17 points out of 30 at home and come from a convincing...

Tiresia

Yield: -0.7%

Lazio vs Atalanta

Over 3 goals

Lazio, eighth in the standings with 35 points, hosts Atalanta that are in fourth position with 42 points. This is a match where it is difficult to see how it will end and in my opinion it is better to...
David Maria Mas

Yield: 0.19%

Lazio vs Atalanta

Under 3.5 goals

Partido de la línea de gol es excesivamente alta hemos visto como atraganta bajado mucho su media goleadora incluso llego a empatar a cero su último partido contra el Inter al igual que la canción que...
Half Time / Full time – Serie A Predictions
Add the shortcode:

There are currently no new tips. Check again later.
Both to score – Serie A Predictions
Add the shortcode:

Kamehameha

Yield: -2.77%

SSC Napoli vs Salernitana

Both teams to score: no

Napoli versus Salernitana. Napoli played much better recently with 2 straight wins without conceding a single goal but they have matches that they lost without scoring, so this bet looks fine. Salernitana...
Bakue15

Yield: -0.18%

Verona vs Bologna

Both teams to score: yes

According to the level of both teams, about to score both teams they can. host team have 8 goals in five games. away team have 5goals in five games. so, in this last five games to both teams, at least...
Double chance – Serie A Predictions
Add the shortcode:

TopLel

Yield: 0.65%

AC Milan vs Juventus

Juventus to win or draw

AC Milan will be facing FC Juventus in this Serie A match. Milan after losing to Spal are going to have a really hard game here against Juventus. I think that the final score out of this match will be...
Handicap Tips – Serie A Predictions
Add the shortcode:

There are currently no new tips. Check again later.
What is Serie A history?
Serie A is the premier club competition in Italian football. The current format of Serie A began in 1929 and has been played for 90 seasons up till today.
Over 66 clubs have participated in Serie A since its inception. The highest winner of the league title is Juventus with 36 titles, Internazionale Milan comes second with 19 titles, and AC Milan is in third place with 18 titles.
The league championship is played in a double round-robin format of matches amongst the 20 clubs. Each team plays each other twice, once at home and once away. The team with the most points at the end of the 38 games wins. The Scudetto is the small coat of arms with the tricolour of the Italian flag, which the winners will have on their kit for the next season. And the Coppa Campioni d'Italia is the winner's trophy.
The three lowest-placed clubs are demoted to Serie B at the end of the season, while the top two teams in Serie B are promoted to Serie A. The third team comes from the playoffs.
Serie A is the third most competitive league behind the English Premier League and La Liga when the top European leagues are ranked. Juventus, Inter Milan and AC Milan are some of the most successful teams in European football.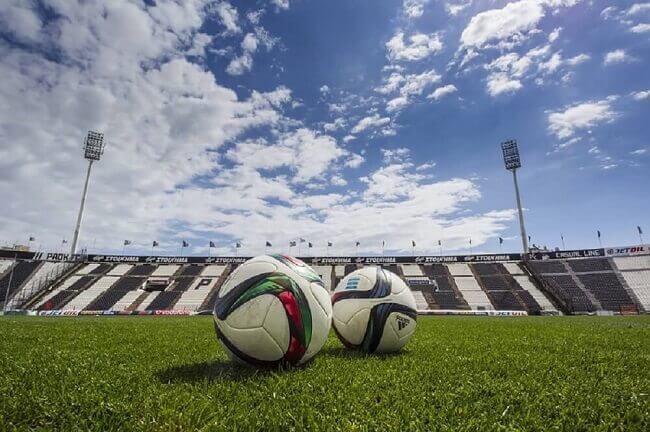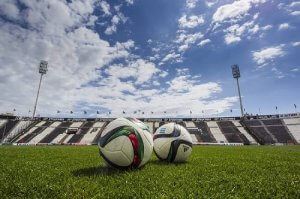 Which teams are in Serie A?
The Serie A is a 20 team league competition of teams in Italy. The 2021/2022 season saw three teams relegated from Serie A to Serie B: Benevento, Crotone and Parma.
And, three teams were promoted from Serie B to Serie A, Salernitana, Spezia and Empoli.
So, here are the teams playing in Serie A for the 2021/2022 season.
| | | | |
| --- | --- | --- | --- |
| Napoli | AC Milan | Inter Milan | Roma |
| Fiorentina | Juventus | Bologna | Lazio |
| Verona | Empoli | Sassuolo | Torino |
| Udinese | Sampdoria | Venezia | Spezia |
| Genoa | Cagliari | Salernitana | Atlanta |
Which team won the last Serie A?
Inter Milan won the Serie A title for the 2020/2021 season. They were confirmed champions after Atlanta drew with Sassoulu on the 2nd of May 2021. The season was hotly contested as AC Milan and Atlanta were on the heels of Inter leading up to the 36th week. Inter Milan won the league with 91 points, AC Milan had 79 points, while Atalanta and Juventus came a joint third with 78 points apiece.
Who are the favourite teams for the Serie A 2021/2022?
Serie A as a league became less competitive when Juventus went on a 9 Scudetto winning streak, but other teams have added to their squad strength and are ready to stop such monotony. This started with Internazionale winning the Serie A title in the 2020/2021 season. Currently, Napoli, Inter and AC Milan are first, second and third, respectively. Other teams that can cause an upset include Atlanta, Roma and Fiorentina.
Inter have started the defence of their title. But it will be an uphill task as they have to win it without their clinical finisher Romelu Lukaku or the tactical prowess of Antonio Conte, who guided them to their last title. AC Milan is a rejuvenated team at the moment with the players playing the best football of their lives, so that threat is still there. Roma has 'the Special One' Jose Mourinho and bought some new players over the summer.
Overall, the Serie A 2021/2022 season hopes to be a riveting one.
You can check out our predictions on the Serie A season for the matches to be played in our Serie A predictions above.
Where to bet on Serie A?
There will be several upsets between the big teams and the remaining teams in the many games that are still ahead in the many games. So get ready to bet on such games. That is why we have collated some of the best sports betting sites in Nigeria that you can bet with.
You can always check back on this site to see our updated Serie A predictions and betting tips before you place your bets.
Frequently asked questions
When is the Serie A season?
Serie A is played yearly from August to July of the following year. This is the 90th season of Serie A.
Where to watch Serie A?
There are several options of where to watch Serie A matches. The first option will be cable television. Most cable TV broadcasters like Supersports and Startimes broadcast Serie A matches. So users can subscribe to view games on this platform. The second option will be the live streaming feature offered by betting sites. You can check the different bookmakers and see if they have the broadcasting rights to show Serie A matches.