The 22nd edition of the World Cup will kick off in Qatar on the 20th of November. To kick off this event awaited by millions of people around the world, the Qatari host country will have the honour of opening its competition against Ecuador.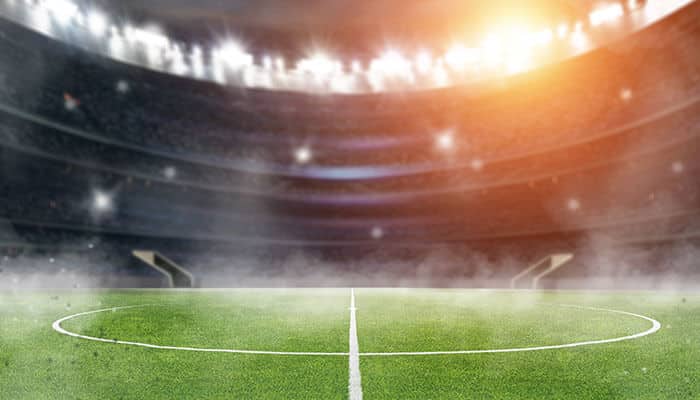 An opening fixture with the host country
The game featuring Qatar and Ecuador will open the next World Cup in November. It is traditional for the host country, in this case Qatar, to open the competition. This will be the case again this year, as has been the custom since the 2006 World Cup. Before that, it was the defending champions who had the honour of playing the opening game.
2022 World Cup opening game: Qatar – Ecuador on 20th November at 8pm
The first game of this special World Cup, held for the first time in winter, will see Qatar take on Ecuador. The host nation, which will be participating in its first World Cup, will be looking to beat the odds. The match will take place on Sunday 20 November at 8pm.
Venue of the opening game: Al-Thumama Stadium
Among the World Cup stadiums, the venue that will host the opening ceremony and hence the first game is the Al-Thumama Stadium, located in Doha, capital of Qatar. The brand new 40,000-capacity stadium, inaugurated in 2021, has already hosted some of last year's FIFA Arab Cup games, including the semi-final between Tunisia and Algeria, which the Fennecs won in extra time.
List of players for the 2022 World Cup opening game
With just a few months to go before the start of the 2022 World Cup, we can already start to imagine which players from the two nations will be taking part in the competition at the end of the year. Here are the latest lists of the two countries to give you an idea of who will be in the tournament.
Qatar
Ecuador
The history of World Cup opening games
Find the list of all the fixtures that have opened all World Cups. Up to and including 2002, it was the defending champions who opened the competition. Since 2006, the tradition has been for the host country to open "their" competition.
Table of opening fixtures of the World Cup since its creation in 1930:
| Year | Opening Game |
| --- | --- |
| 1930 | France 4-1 Mexico and USA 3-0 Belgium |
| 1934 | All the Round of 16 simultaneously |
| 1938 | Germany 1-1 Switzerland |
| 1950 | Brazil 4-0 Mexico |
| 1954 | Brazil 5-0 Mexico and Yugoslavia 1-0 France |
| 1958 | West Germany 3-1 Argentina and Northern Ireland 1-0 Czechoslovakia |
| 1962 | Uruguay 2-1 Colombia and Chile 3-1 Switzerland |
| 1966 | England 0-0 Uruguay |
| 1970 | Mexico 0-0 USSR |
| 1974 | Brazil 0-0 Yugoslavia |
| 1978 | West Germany 0-0 Poland |
| 1982 | Argentina 0-1 Belgium |
| 1986 | Italy 1-1 Bulgaria |
| 1990 | Argentina 0-1 Cameroon |
| 1994 | Germany 1-0 Bolivia |
| 1998 | Brazil 2-1 Scotland |
| 2002 | France 0-1 Senegal |
| 2006 | Germany 4-2 Costa Rica |
| 2010 | South Africa 1-1 Mexico |
| 2014 | Brazil 3-1 Croatia |
| 2018 | Russia 5-0 Saudi Arabia |
---