The mascot for the Fifa World Cup in Qatar was revealed during the tournament draw. Named "La'eeb", it represents a keffiyeh, the traditional Arabic headscarf.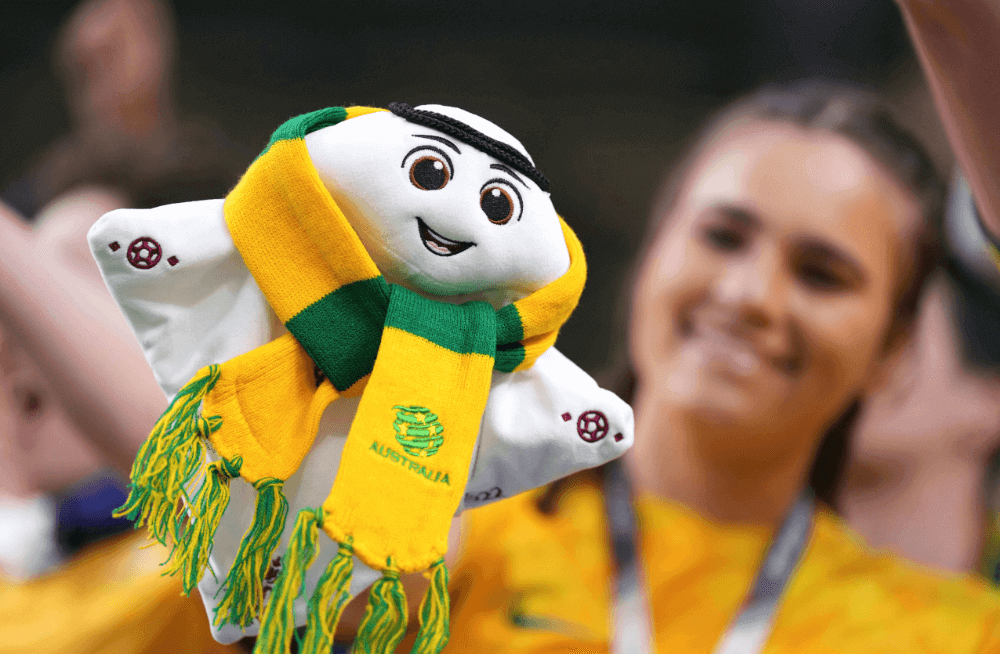 An Intriguing Mascot
The World Cup draw was also an opportunity to reveal the new mascot of the competition. In 2022, the World Cup mascot will be a keffiyeh named "La'eeb" which means "super talented player" in Arabic.
In a statement, the organisers said it "comes from a parallel universe of mascots, everyone is invited to interpret what it looks like". Whether it's a ghost, a manta ray or a handkerchief and a towel, Qatari officials are letting the imagination of football fans run wild. They didn't wait long on social media to debate the issue.
Some have complained about the absence of feet. Indeed, this remains intriguing for a representation of the greatest football competition… And indeed, mascots usually have a ball at their feet. But "La'eeb" has no ball and seems to be levitating. This is the first time that a World Cup mascot has been made into an object.
A Tradition Since 1966
"La'eeb" is thus the successor of the "Zabivaska" wolf of the 2018 World Cup in Russia. This alluded to a pun between "score a goal" and "battler" in Russian.
At the 2014 WC in Brazil, the mascot was a Fuleco armadillo and before that a Zakumi leopard at the 2010 WC in South Africa.
The 1966 World Cup in England was the first ever to have a mascot, a lion named Willie wearing a shirt in the colours of the English flag with the words "World Cup".
Since then, each organising country has had its own mascot. Although these mascots have become indispensable, it is difficult to determine their real usefulness, apart from the profits from their commercial use… Nevertheless, has Footix not become part of the everyday language of French football fans?