The FIFA World Cup is the world's most prestigious international men's football competition. It's been held every four years since 1930, though the 1942 and 1946 tournaments were cancelled. The most recent edition took place in 2018 in Russia and was won by France.
The most successful nation is Brazil, with 5 wins to its name so far. In addition, Germany and Italy are joint seconds with four wins each. In total, 21 iterations of the World Cup have happened and eight national teams have won them. Some 17 countries have hosted it.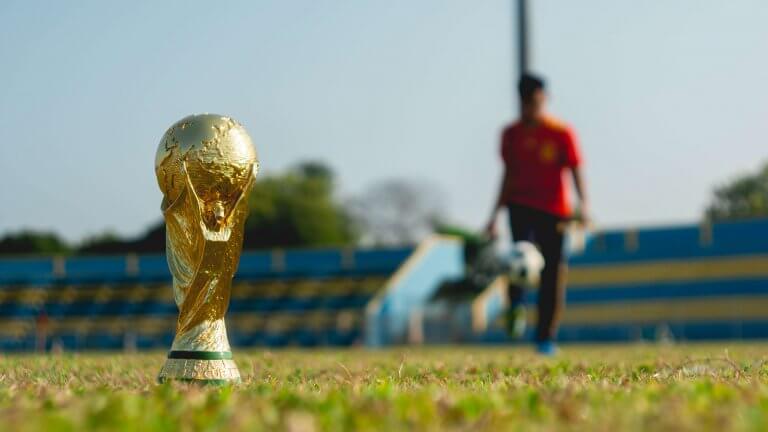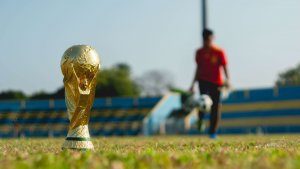 The FIFA World Cup is the world's biggest professional football tournament. Not only that, but it's also the single biggest sporting event in the world. That is, in terms of viewing figures and general following. The upcoming tournament in 2022 is very eagerly anticipated indeed.
When will the FIFA World Cup start?
The FIFA World Cup is set to start on 21 November 2022. It has an end date of 18 December. The full competition fixtures will be confirmed once all qualification processes have concluded.
Who are the World Cup qualifiers in Africa?
At the time of writing, the World Cup qualifiers 2022 Africa haven't yet been decided. Teams that are members of CAF – the Confederation of African Football – are currently competing for qualification. The FIFA Cup will have 32 competing nations. The host nation, Qatar, is guaranteed a place. A total of five places will go to countries belonging to CAF.
The qualification process for CAF countries started on 4 September 2019. It has an end date of March 2022 pencilled in. As of mid-September, some 54 African teams have taken part in the process. So far, 14 teams have been eliminated and 40 remain. Some of these include Nigeria, Ghana, Algeria, Tunisia and Guinea.
How do teams qualify for the World Cup?
There are 212 national association football teams. They go through a multi-year process to qualify for a place in the FIFA World Cup. The nations are split into six location-based confederation categories:
Firstly, before the qualifying process begins, FIFA determines how many places each confederation is allotted. As previously mentioned, there are 32. One of these is automatically given to the previous World Cup winner. For the 2026 iteration onwards, it's expected that 48 places will be up for grabs.
The exact format for earning a place varies from one confederation to the next. For example, for CAF, there are 5 slots in total.
For CAF's qualification process, 54 teams are ranked and split into two groups: 1-26 and 27-54. Below is a summary of how the CAF teams qualify for a place in the competition:
First Round: Two legs of teams 27-54 playing home and away. The 14 winners advance two the second round.
Second Round: 40 teams take part. These are the teams ranked 1-26 and the 14 winners from the first round. They're divided into ten groups of four. They play a round robin tournament. There are 10 winners and they all proceed to the third round.
Third Round: The 10 second round winners play home and away across two legs. The five winners earn a place in the World Cup.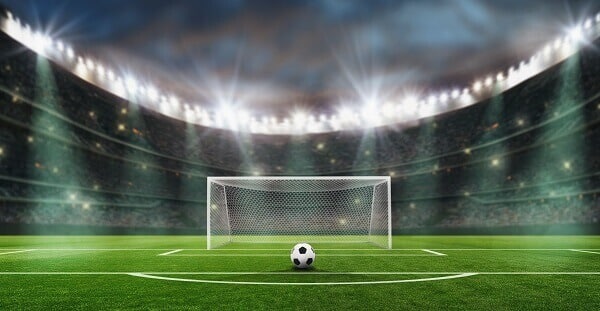 How many times has Nigeria appeared in the World Cup?
Nigeria has so far qualified for a total of six World Cups. The years the country has participated, along with Nigeria's finishing position, are listed below:
1994 – 9th
1998 – 12th
2002 – 27th
2010 – 27th
2014 – 16th
2018 – 21st
Nigeria first attempted to qualify in 1962 but failed. The country withdrew its application for the 1966 Cup, though has attempted to qualify for everyone since.
World Cup – The African Countries Qualified
At the time of writing, no World Cup qualifiers have been determined. The exception is the host country, Qatar. You should know which five African countries will be taking part by March of next year.
The first and only African country to have hosted a World Cup was South Africa in 2010. It beat Egypt and Morocco in the nomination process to hold the tournament. No African country has even won or placed second or third in a WC tournament.
Where Can I Bet on the World Cup 2022?
There will be 32 qualifiers. If you're keen to bet on any of them, there are lots of betting sites to choose from. Have a look at the table below to find some of the top online NG sportsbooks.
Remember that for any sporting event, odds can change. This is especially true as an event gets closer. In the run-up to the competition, the odds may be quite different to what they are now.
Sign up to any of these betting sites and you can place bets on your favourite team. Back one of Africa's World Cup qualifiers as the finals get closer.
Betting sites typically cover all sorts of football league matches. If you're keen to follow more African football, there are plenty of other events coming up. The biggest one is AFCON, also known as the Africa Cup of Nations. This pan-African tournament is scheduled to take place from 9 January to 6 February 2022. It was originally scheduled for June and July 2021, though it ended up getting delayed twice. The host country – Cameroon – is staying the same, however.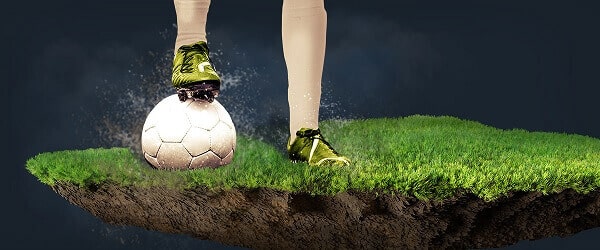 Frequently Asked Questions
Is Nigeria qualified for the FIFA World Cup 2022?
Not yet. Nigeria has, however, made it to the third round of the CAF qualifying process.
How many teams qualify for the World Cup 2022 from Africa?
A total of five African teams will qualify.
What date does the 2022 World Cup start?
The 2022 World Cup will take place from 21 November to 18 December. It's being held in the winter months because of host nation Qatar's extreme summer heat.
Where is the World Cup 2022 held?
Qatar is hosting the World Cup. It's the first Arab country to do so.
World Cup 2022: what are the favorite teams?
The top 5 favourites are Brazil, France, England, Spain and Germany. This can, of course, change in the run-up to the finals.
How many stadiums are used in the Fifa World Cup 2022?
Eight stadiums in five cities across Qatar are being used.