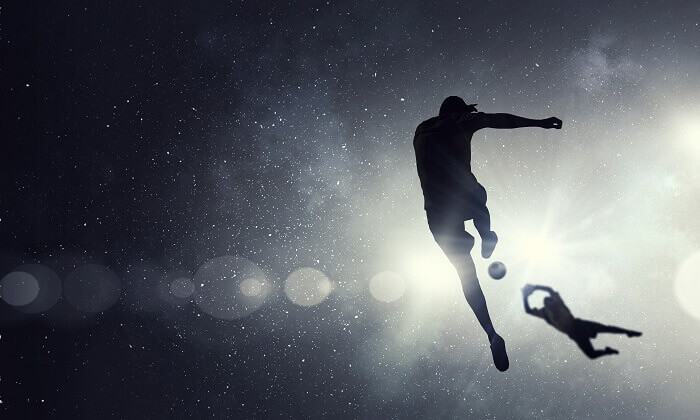 | Player Profile | |
| --- | --- |
| Name | Asisat Oshoala |
| Nationality | Nigerian |
| Date of Birth | October 9 1994 |
| Club | Barcelona |
| Position | Striker |
📜 History of Asisat Oshoala
Asisat Oshoala was born in Ikorodu in Nigeria in 1994. She is regarded as one of the greatest African footballers of all time but initially had to play the game in secret as her parents didn't approve.
Asisat Oshoala's Career in Nigeria
Initially playing in the streets, Asisat Oshoala started playing for Nigerian lower division side FC Robo in 2009. Her skill and performances there earned her a move to Premier League club Rivers Angels in 2013 where she played for two years.
🌐 Asisat Oshoala's International Career
Asisat Oshoala left her homeland in 2015 after starring for the Nigeria international side at the 2014 FIFA Women's U-20 World Cup. She scored seven goals in the tournament, picking up the Golden Boot award.
Liverpool
Although her season at Liverpool was interrupted by injury, Asisat Oshoala managed to score three goals in nine games. It was here that she became the first African to ever play in England's Women' Super League.
Arsenal
Although her appearances were few, Asisat Oshoala's talent attracted the attention of Arsenal. The London club activated a release clause in her contract, and she moved in 2016. Oshoala helped Arsenal win the FA Women's Cup and managed to score another two goals in her 13 games at the club.
Dalian
At the start of 2017, she made the move to China when she signed for Dalian. In two seasons in China, Oshoala helped her team win back-to-back league titles and also won the Golden Boot in her first campaign.
Barcelona
That success in China alerted Barcelona, who signed Oshoala on loan at the beginning of 2019 before taking the player permanently at the end of the season. She has won two league titles already at Barcelona and became the first African player to score in the Champions League final in 2019, although her team lost 4-1 to Lyon.
But two years later, Oshoala and Barcelona were back and thrashed Chelsea in the final to win the Champions League. That made Oshoala the first Nigerian to win the UEFA Women's Champions League. She has also won the Supercopa Feminina and the Copa de la Reina in her time at Barcelona.
Nigeria
Asisat Oshoala made her senior debut for the Super Falcons in 2013. She was named the best player of the tournament when Nigeria won the 2014 African Women's Championship – and has helped her country win that title in 2016 and 2018 as well. She has also played and scored in both the 2015 and 2019 FIFA Women's World Cups for the Nigeria female football team.
Asisat Oshoala Teams
Team
Period
FC Robo
2009 to 2013
Rivers Angels
2013 to 2015
Liverpool
2015 to 2016
Arsenal
2016 to 2017
Dalian
2017 to 2019
Barcelona
2019 to present time
Nigeria
2013 to present time
Where Can I Bet on the Next Matches Asisat Oshoala Will Play?
Oshoala plays at the pinnacle of women's football, so a lot of betting sites offer markets and odds for her matches for both Barcelona and Nigeria. Here are some of the bookmakers you could take a look at:
Asisat Oshoala FAQs
Who is Asisat Oshoala
Asisat Oshoala is a professional footballer who plays for Barcelona and Nigeria.
Where is Asisat Oshoala from in Nigeria
Asisat Oshoala was born in Ikorodu in Lagos State.
What is Asisat Oshoala's current club now?
Oshoala currently plays for Barcelona in Spain.
Is Asisat Oshoala a left or right footer?
Oshoala tends to play on the right.
Who is Asisat Oshoala's agent?
Oshoala is represented by FCMS.
🏆 How many trophies has Asisat Oshoala won?
Oshoala has won 11 trophies for club and country, including the UEFA Women's Champions League and the African Women's Championship.
What are Asisat Oshoala's awards?
Asisat Oshoala has won many individual awards during her career. Some of the highlights are African Women's Footballer of the Year (four times), IFFHS CAF Woman Team of the Decade 2011-2020, and the Golden Boot/Ball at the African Women's Championship FIFA U-20 Women's World Cup and the Chinese Women's Super League.