A lot of things point to key personnel changes at Man United this summer and we sat down to have a talk with the former Man United defender, Paul Parker, who shared his opinion on who he thinks doesn't have a future at Man United next season.
According to Parker, at least 10 players have to leave Man United and there are a few surprising names on the list.
Parker also shared his thoughts on Phil Jones, who is set to leave Man United after many years at the club with limited game time and if you ask Parker, it's not going to be easy for Jones and he even calls his future the `Mount Everest of Football´.
Parker names 10 players that Man United has to get rid of
Man United has performed very well this season but some players have not experienced the same amount of success as the team, which can lead to them leaving the club according to Parker.
"I would say that 10 players from the current squad need to leave Man United this season. Diogo Dalot, Victor Lindelof, Harry Maguire, Scott McTominay, Donny van de Beek, Anthony Elanga, Wout Weghorst, Anthony Martial, Jadon Sancho and Antony all have to leave the club.. And then we can always talk about players like Phil Jones, Eric Bailly and so on who don't have a future at the club but they are quite obvious."
"A lot of the names that I mentioned are obvious because they are not playing and they want to play regularly. But I want to elaborate why I think that Victor Lindelof should leave, because I actually like him as a player", says Parker.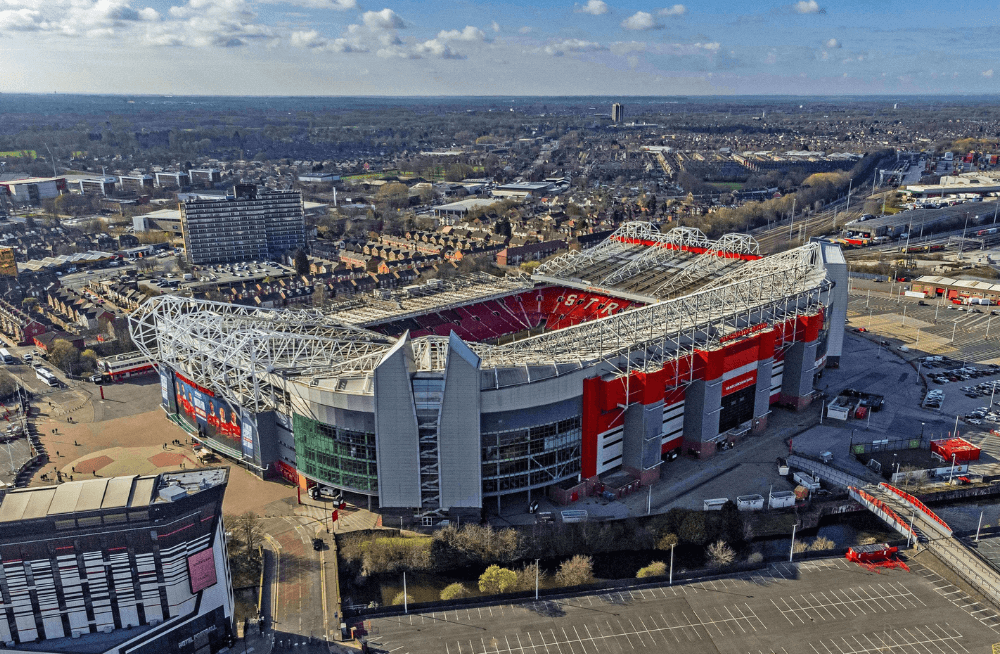 Lindelof has been bade the scapegoat
Parker says that he likes Victor Lindelof and he would actually like him to stay but he underlines that Lindelof is too good to sit on the bench, which is why he should move on for his own sake. He also added that Lindelof has been made the scapegoat by the fans and the media.
"Lindelof is a great player and he deserves to play every week but it's not going to be at Man United as Erik ten Hag doesn't seem to fancy him."
"He has been made the scapegoat by a lot of fans and the media as well. But he has a lot of qualities and he could play for a lot of good clubs."
"He will always perform at least a 7 out of 10… He never lets the manager down and he is the man to bring if you want a defender who you know you can trust."
I don't believe Antony can pay back what Man United paid for him
In contrast to Lindelof, Parker haven´t been impressed at all by Antony and even though the Dutch winger just arrived this summer with a huge price tag around his neck, Parker doesn´t believe that he will ever establish himself as a key player at Man United.
"Antony… I can see the reason why Erik ten Hag brought him in. He knew him very well and he knows that he works hard. He can trust him."
"But I just don't see him having the opportunity to make himself a regular player at Man United. I think there are a lot of better players out there that are way cheaper than him. And I don´t believe that he can pay back in performance what Man United paid for him."
"I really don't see him occupying that right hand side. Man United need a player that can perform consistently and I don't think they will ever get that from him."
The Mount Everest of Football – all eyes on Phil Jones
Another player that is set to leave is Phil Jones who has played many years at Man United with a limited game time and Parker makes it clear that he doesn´t necessarily see Jones having the level to play in the Championship and calls it `the Mount Everest of football´ if the Englishman decides to continue his career.
"Obviously, his contract is expiring this summer and he needs to consider whether he wants to retire or continue playing. He has been enjoying himself for a lot of years now in a club that he loves with a big salary as a bonus but now he has to move on."
"If a club is going to sign him, they have to work really, really hard with him. His muscles aren't that strong anymore and it requires a lot to play in the Championship. That is a seriously tough league and I don't think he has the level to be perfectly honest."
"But he has to remember that a new club will ask him to play games. Does he want to do that? I'm not sure about that. I'm not sure that he has the passion, drive and desire to play and throw himself into reckless tackles and risk another injury."
"But he has to do that if he wants to continue playing. It's not a shame to retire if you don't have the passion anymore and that's what he needs to ask himself now."
"He needs to be aware that all eyes will be on him. Everyone is going to look at him so he needs to be 100% sure that he is not going to let his teammates or the manager down."
"I would love to understand… I would love to read or hear from him. Why did he stay for that long time at Man United? Why would he do that to himself? He is putting himself under a huge pressure because he has been a bench player for many, many years now and he is literally putting himself under a microscope now."
"Everyone will look at him and just wait for that little mistake from him. It is going to be a really difficult time for him now.. This could be the Mount Everest of football."