With the 2022-23 season inching closer and squads getting ready for their pre-season tours, we talked to former Manchester United and Leeds United star Lee Sharpe. The former England international gave his thoughts on Man Utd's transfer activity, the Cristiano Ronaldo statement, Leeds' drawbacks and more.
Christian Eriksen has 'verbally agreed' to join Manchester United. Do you think he'll be a good addition?
"I think he is a good addition."
"I think he brings plenty of creativity, a few goals, a lot of experience and he's going to be a great addition to the squad."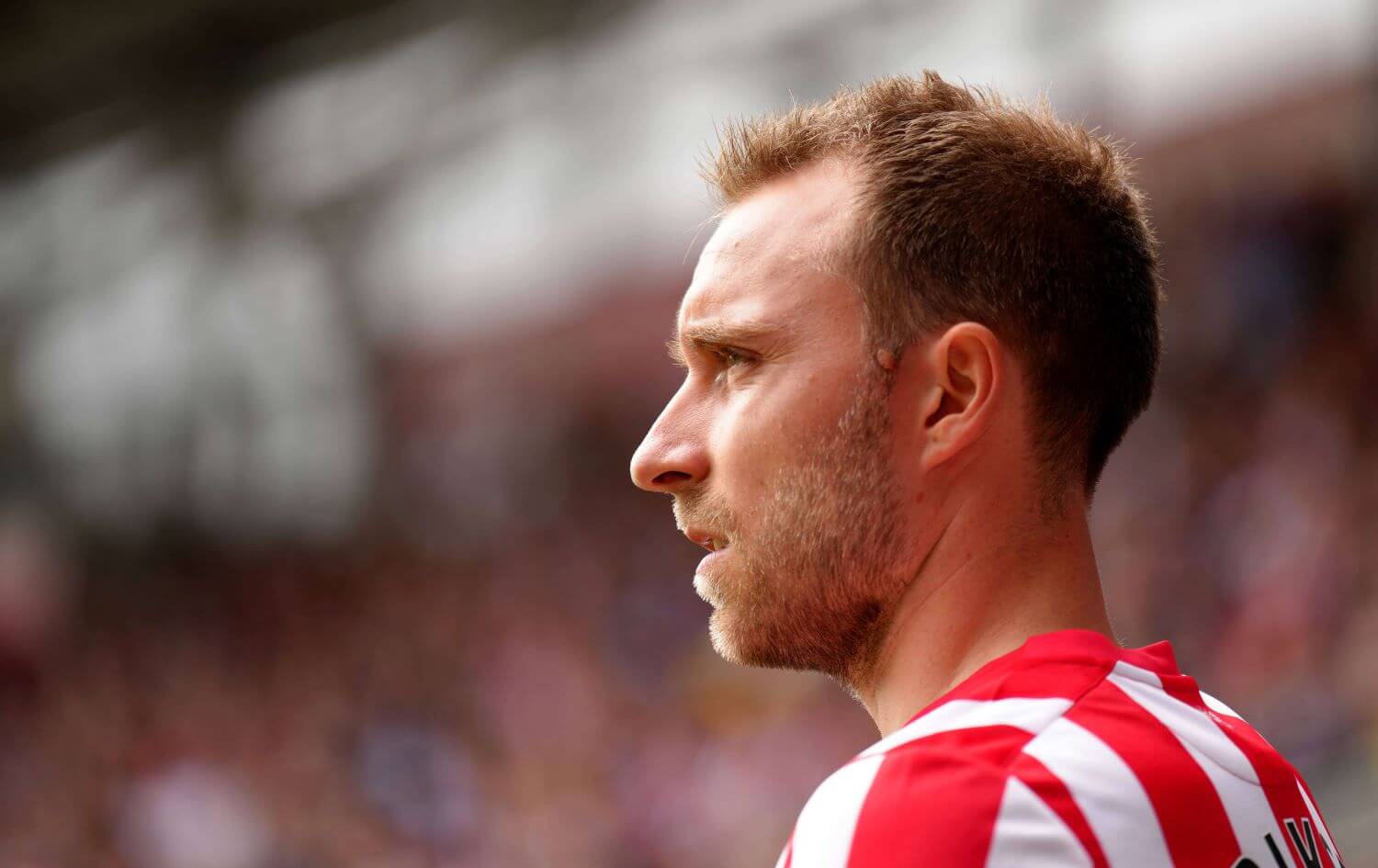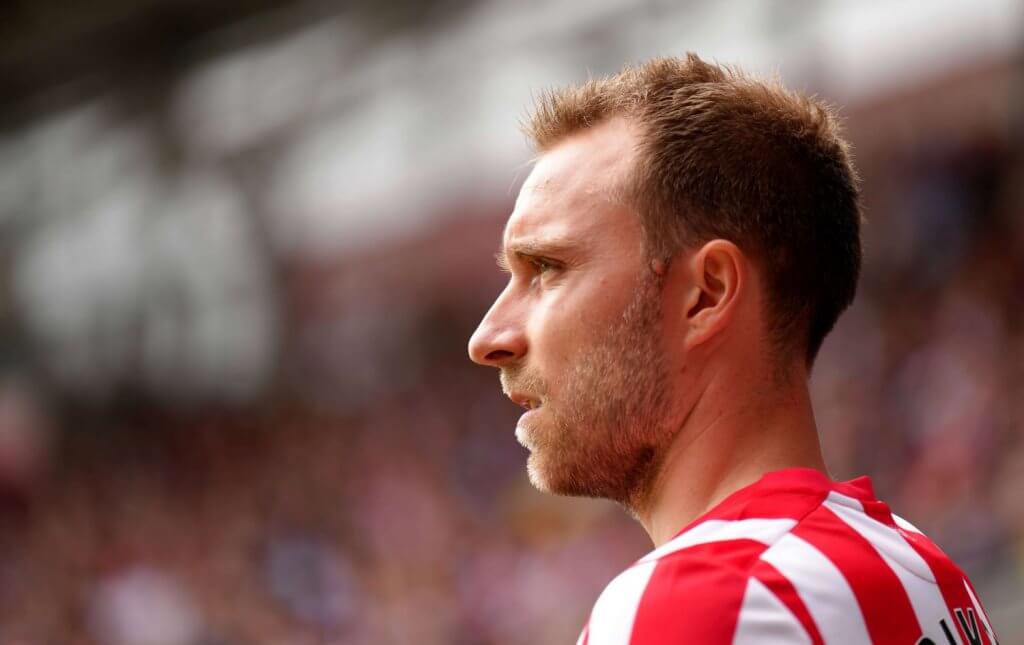 How can both Christian Eriksen and Man Utd get the best out of each other?
"I think Christian Eriksen is the sort of player you give a little bit of freedom to."
"He's a very good and clever player."
"I think it's about getting the ball to him and making sure he gets the ball in the right areas and high enough up on the pitch that he can make an impact in the games."
"He brings a bit of creativity. I think he'll create chances. He'll score a fair share of goals himself."
"It's just about getting him the ball in the right positions on the pitch."
Who would be a good midfield partner for him, looking at the squad?
"I don't think Manchester United are a million miles away." I think they still got some good players."
"Obviously a disappointing season last year and a lot of the players will want to put that right."
"(Scott) McTominay and Fred and they're looking to bring in a few others as well."
"I think it will be a strong midfield, and Christian Eriksen could really be the cherry on top of that midfield."
"He could produce the magic. As long as they get the ball to him in the right areas."
The Frenkie de Jong saga. What do you think should be United's position in this?
"I thought it would be a marquee, early-door and lay the line down type of signing quite early. It seems to have dragged on and dragged on."
"I believe there is little bit of a problem with Barcelona because they could owe him a little bit of money before he leaves. I'm not exactly sure what's going on."
"But what a player."
"A marquee player. I think he's Erik Ten Hag's no. 1 on his list. If they can get him across the line, fingers crossed they can, I think he would be an amazing signing. "
"I think the manager will have a really good relationship with him. It's a little bit of paperwork and Manchester United are going about it pretty professionally."
"It's a shame that it's taking so long. But I think if the manager really wants him, and that's his no. 1 target, they have to be patient and try to get it across the line as soon as they can."
The rumours about Cristiano Ronaldo leaving. Is that a blow to Man Utd and Erik ten Hag?
"I think it's a funny thing to come out with right now. Ronaldo has come out and said he wanted to play Champions League football for the rest of his career. He knew, even before the end of last season, that Manchester United weren't going to be playing Champions League and didn't ask for a transfer."
"The manager has just come in, and he hasn't even been in training yet. It seems a bit of a weird one."
"It just seems like a funny time to come out, just as preseason starts, to say you want to leave. Funny timing."
"It will be a little bit of a disappointment to Eric Ten Hag. Now he will be looking for a new number 9, because Ronaldo was there (before)."
"As far as the team goes, they will struggle because of the number of goals he brings to the team, but because of the age of him, I think they will be able to bring in someone a bit younger that possibly could play on that front foot and get the ball back and play the high pressing game, which Ronaldo is a little bit old to play."
"Disappointing in one way, but could possibly work out for the better in the end for the team."
Where do you think Cristiano Ronaldo should go? Chelsea are being mentioned. Would that be a good fit?
"I'm not sure. If he goes to Chelsea, I don't think he'll play every game. I'm not sure he'll be too happy about that. We saw the disappointment last season where he was brought off last season as a substitute."
"If that's his only option and he fancies a year or two in London, then who knows. But I would say that he is keeping his options open at the moment to find out what's on the table."
Another Ajax player United are pursuing is Antony but he'll cost £70m as per latest reports. Do you think he's worth that much money?
"The relationship between Ajax and Manchester United is really good with (Edwin) Van der Sar being there and obviously the manager. And different players have come from there, like (Donny) van de Beek. I know the relationship is good there."
"He looks like a sensational player. An impact player. Looks like someone that will entertain the fans and score goals. Lots of potentials. The Premier League is a little bit different to the Dutch league of course. It's a lot tougher to play in the UK than in Holland."
"Is he worth the money? I think you're buying a lot of potentials. The manager will know him well and he'll be in the best seat to judge that."
"I think we do have a lot of attacking-minded, good players. Rashford, we still need to see the best of Rashford. Sancho has still not reached the heights that was expected. Elanga is showing a lot of potentials."
"It would make for a good forward line. So let's hope we can get him signed."
Erik ten Hag seems to be close to getting Lisandro Martinez from Ajax. What are your thoughts on that? Is that a position they need to strengthen?
"Yeah, I do think there is a defender needed."
"I'm not sure (Harry) Maguire will come back and have as bad of a season as he had last year. I don't think you become a bad player overnight. I still think he's got a lot of talent."
(Raphael) Varane I think will obviously be the rock in the middle of defense. I don't think it's too hurtful to have another defender."
"I think we'll probably have to get rid of one or two. I know Bailly and Jones could be surplus to requirements and be going."
"The manager knows this defender, (Lisandro) Martinez, really well. He was his first choice defender while he was at Ajax."
"With the way the manager plays in wanting to bring the ball out and pass the ball, he fits the bill well."
"If I was Harry Maguire I might be a little bit concerned. But, if Harry Maguire comes back and has a good pre-season, shows how good he is, then there's no reason why he shouldn't be playing as well."
Another transfer that is in the works for Manchester United is Tyrell Malacia from Feyenoord. Do United need a left-back, in your opinion? What happens to Luke Shaw after this? And what about Alex Telles? He looks to be on the 'sell list'.
"To surmise, Telles will be looking for a trip out on loan or maybe a sale to somewhere else because I think he will go to third in the pecking order."
"I think Luke Shaw, on his day, is probably one of the best left-backs in the world."
"I think the problem for Luke Shaw is that he's not really had a challenge at left-back."
"This new signing might just do that (challenge Shaw). And if they do actually get him across the line, which it looks like they will, he looks highly talented, really quick, really good defender, loves going forward."
"But like I said, Luke Shaw is one of the best left-backs in the world on his day. If he can have a good pre-season, and get himself properly fit and be up for the challenge, I still think he'll be the no.1 left-back."
Man Utd's relative lack of transfer activity as compared to other top six clubs – do you think that's a problem?
"I think it is a slight concern that they haven't signed anybody yet."
"I thought that they would lay the law down and get a couple of early signings across the line to make sure everyone is positive and the fans are happy."
"It doesn't seem to have happened. Everything's dragging on and taking its time. Other clubs seem to have gotten things over the line, done and dusted very quickly and very smoothly. That is a concern."
"But as long as they do it within the next week or two. What you need is, you need the players to be in pre-season so they get to know the teammates, the manager, they get to know of the format and the other teams they're going to play."
"So they really need to get them in as soon as possible."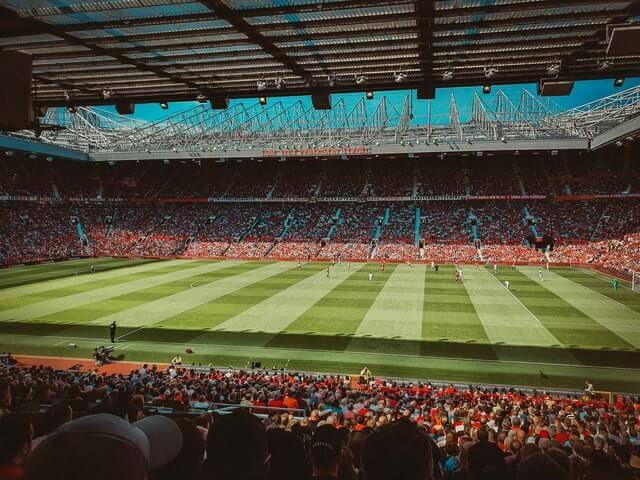 What would be the ideal Man Utd squad composition, in your opinion?
"I think they've got a strong squad already. Obviously they've lost a few players due to contracts running out."
"I think if they can get all the players, over the line, that they're looking at, I think it really does make them strong."
"They've got a lot of good players in the squad. They just need a bit of discipline, a bit of organization, a bit of identity and I think the manager will bring that."
"I think the team will have a strong identity under the manager. I think he has a strong philosophy on how he wants to play the game."
"And I think they'll do fine as long as they can get these signings over the line and they can start off strong, and have a good pre-season. I think they'll be fine."
What are your expectations from Erik ten Hag and Manchester United in this coming season?
"I think the manager brings discipline and organization. I think everyone's expecting the team to play high tempo, pressing football, to win the ball in the final third, rather than allowing teams to come onto us."
"I'm expecting the team to be really fit. I'm expecting the work rate and the kilometres they're running in a game to go up from last season."
"And I expect a fast and fiery start. That's the only way they can start."
"They need to start off on the front foot and go at teams and set the standard."
Let's talk about Leeds. They've lost Kalvin Phillips and could lose Raphinha. Do you think they'll struggle to stay up next season?
"I do fear a little bit for Leeds. I think they were short of a few players last season. I don't think they've signed enough after staying up."
"To lose Kalvin Phillips and to lose Raphinha – two of their stronger players – they're gonna be really tough to replace."
"The manager is still a little bit inexperienced as far as Premier League football is concerned. So he's sort of learning the ways of the Premier League."
"It is going to be a really tough, tough season for Leeds, the way I see it at the moment."
Do you think Kalvin Phillips has made the right decision to join Man City?
"I think it's an absolutely perfect fit for him."
"The way he sits and holds in midfield, dictates the game, reads the game well, plays the ball forward and looks for a pass. He's got a lot of ability."
"I think he's in the perfect team."
"I think he'll thrive at Man City under Pep and with better players."
How much should Leeds United target to get for Raphinha, in your opinion?
"I think Leeds need to get as much money as they can because they need to spend it on more players."
"When he does go, they probably need two players to replace him."
"They need to play hardball and get as much as they can."
"He's definitely one of the most creative players that Leeds have and to replace him is going to be really tough."
Where do you think Leeds United need to strengthen? Any particular players who would be good options?
"I think Leeds need an overall strength in there. Defensively, they need more strength in there."
"Obviously with Kalvin Phillips and Raphinha going, there's one midfielder and one forward that need replacing."
"I think it's right through the team. The depth of the squad needs to be stronger."
"The quality, all around the pitch."
"Bamford, if you can keep him fit as well and he can bring some goals. He was certainly missed last season."
"Kalvin Phillips missed a lot of the season due to injury. It's going to be very difficult to replace him. But if they keep people fit with the skeleton squad that they have – they don't have a deep strong squad. They need to keep the first 11-15 players fit and healthy."
"The way they play, high tempo, it is very hard to do that with the amount of games you play."
"So, that's why I think they need to strengthen really well."
Who do you think Leeds will contend with in the coming season?
"I think it's gonna be another tough season. They're gonna be bottom half, bottom quarter."
"You're always looking at the three teams that come up. They always sort of get off to a flying start so you need to make sure you're better than those three."
"There's always two or three teams that struggle. You're always looking at the Southamptons, the Brightons, teams like this."
"Leeds have to make sure they're doing their own job and not worry too much about everybody else. Just make sure they're better than the bottom three."
Lee, you were a contestant on the first season of Love Island. How was your experience on the show?
"My experience was 5 weeks in Fiji. It was pretty brutal. A lovely spot but I missed home, missed the family. Pretty isolated."
"But a great experience and I met some amazing people out there."
Do you still watch the show? How impressed are you by its cultural impact?
"I don't watch it. I've never seen it since I've been on it."
"I have no idea what's going on. They've changed it a bit. The format's changed, the location has changed."
"The people have changed. They're far better looking and prettier than we were on there."
"To be fair, I don't want to watch it."