Bookmakers in Nigeria provide plenty of options for betting. They offer a variety of sporting events, competitive odds, different betting markets, etc. If you have heard of 'win-to nil' betting, read on to get familiar with it. Bookmakers in Nigeria provide plenty of options for betting. They offer a variety of sporting events, competitive odds, different betting markets, etc. Maybe you've heard of 'win to nil' betting somewhere along the way. If you have but still don't know what it is exactly, read on to get familiar with the win-to-nil meaning.
What Is a Win to Nil in Betting?
A win to nil is a type of wager consisting of two bets. Betting on a team to win to nil naturally means they need to win the game. Additionally, this type of bet implies that the winning team cannot concede against the opposing side at any point. If it does, you won't win your bet. This is the win-to-nil meaning in a nutshell.
In most sportsbooks, you must choose between "Yes" or "No." If you click on "Yes," you are betting that your preferred team wins without receiving a single goal from the opponents. On the other hand, there is the option to bet on the home team to win to nil not meaning that you believe the home team will win, but they will also score a goal from their opponents.
For instance, imagine you bet on Liverpool to win to nil against Everton. Liverpool has to win by 1-0, 2-0, 3-0, or similar margins. However, if the said team scores a goal at any time, your bet won't be winning. Therefore, you are betting on a team to win and the other team to not score. Also, your bet will lose if the play ends in a draw.
The betting market applies to a few sports. Thus, the best betting sites offer this type of wager for football, baseball, hockey, and more.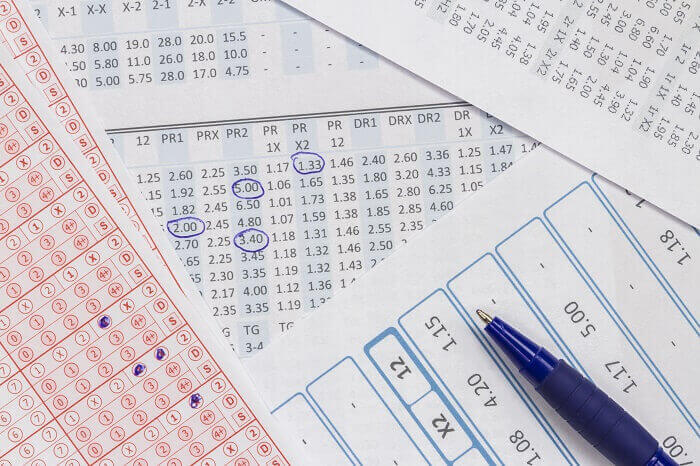 How to Place a Win to Nil Bet?
In addition to discussing the win to nil meaning, it would be good to explain how to place this type of wager. To do so, take a look at the following instructions:
To begin, sign up for an account at a preferred sportsbook operator in Nigeria.
Then, make your first deposit using a preferred payment option.
Check out the available sporting events and choose the one you are interested in. But be sure to make an informed betting decision.
Next, select either the home team or away team to win to nil or not. Bear in mind that the "Yes" bet has significantly higher odds than the "No" bet.
Lastly, decide on the amount you want to stake and press the appropriate button to confirm your bet.
Remember that this is a general guide to win-to-nil betting. You may come across slight differences depending on the sportsbook you choose.
Win to Nil in Football
Essentially, the win-to-nil meaning in football betting comes down to the same thing. You bet on one football team to win over the other. Moreover, you place a bet because you believe that team won't receive any goal from the other side.
For example, Sevilla is the home team, whereas Valencia is the away team. You bet on the home team to win to nil no meaning you believe Sevilla will score a goal. If Valencia achieves a score (one is enough), your bet will be winning. On the other hand, if Valencia fails to score and Sevilla wins, your bet loses.
Win to Nil in Other Sports
Bettors in Nigeria most frequently choose this betting market to wager on football. However, a win to nil bet is available for selection for a few other sports, such as baseball, field and ice hockey, tennis, and rugby.
The scorelines in these sports make a win-to-nil bet suitable. Sportsbooks cannot use this betting market for basketball or similar because the scores always go past ten and higher.
Win to Nil Rules
Now that you understand the win-to-nil meaning, you can get familiar with some of the rules attached. The main rules that apply to this type of wager are:
When it comes to football, the team you bet on to win has to do so within 90 minutes. Injury time counts, but penalty shoot-outs in tie-breakers don't, as well as extra time scores. Additionally, the team you predict will lose mustn't score a single goal by the end of the match if you've opted for "Yes" on your betting slip.
It's also worth mentioning that own goals count as well. In other words, if the opposing team scores, your win-to-nil bet won't be successful.
Win to Nil Betting Strategy
While it is valuable to have a strategy, it is not always a guarantee that your bet will be successful. As well as considering win to nil predictions, these tips can also improve your chances, so stick to them:
Back up a strong favourite.
Furthermore, consider the preferred team's defence. You have better chances with the team that most often wins by a slim margin.
Additionally, factor in the opposition attack.
Lastly, research the preferred team along with their disciplinary record. That can be beneficial when it comes to crucial games with a lot of tension.
What Is the Difference Between Win to Nil and Clean Sheet Betting?
A clean sheet is a type of wager where you bet on a team that will not concede any goals. Moreover, your bet doesn't depend on the final result for the other team. So, if you play a clean sheet and the match outcome is 0-0, you can still win the bet.
In the case of a win-to-nil wager, there must be a winning side. Therefore, you wouldn't be able to bet on a draw. Instead, there has to be a winner, whereas the defeated side cannot score a single point.
What Are the Pros and Cons of Win to Nil Betting?
Now that you are familiar with the win to nil meaning and its rules, consider the benefits of this wager:
Win-to-nil betting comes with higher odds than regular win/lose/draw markets.
The betting market in question is often used for premier sports competitions.
This bet is more exciting because of the risk and complexity it carries.
Plus, it is easy to find relevant win-to-nil stats.
As with everything else, there are some less desirable features of this type of wager:
It takes one goal for your bet to lose.
The suspense lasts until the very end of the game.
Where Can I Bet on Win to Nil?
Finally, we have compiled a list of some of the best sportsbooks in the Nigerian market. Here you can place a win-to-nil bet on sporting events of your choice: