BetKing is one of the top betting platforms in Nigeria, where bettors can place bets on the Africa Cup of Nations. Read this guide to register an account and get your BetKing AFCON bonuses.
BetKing AFCON 2023/2024 Betting Odds
Our BetKing AFCON betting odds provide the chances of each country winning the tournament. The betting odds also determine the possible return on stake placed by customers.
BetKing AFCON 2023/2024 Betting Offers
BetKing is known to provide a series of bonuses for players to maximise their AFCON betting. The first offer available to claim is the welcome offer for new customers. Register an account on BetKing and get a free bet to wager on AFCON games.
The platform also offers an accumulator bonus where bettors can get more returns on their accumulator bets. You will need to select a minimum number of AFCON games to qualify for this offer. This bonus is automatic once you meet the minimum selection requirement.
BetKing may also provide a cashback offer to get a part of your stake if your AFCON bets end up losing. Another offer to look out for is the jackpot offer. Here, you must predict the outcome of a series of AFCON matches to win from this offer.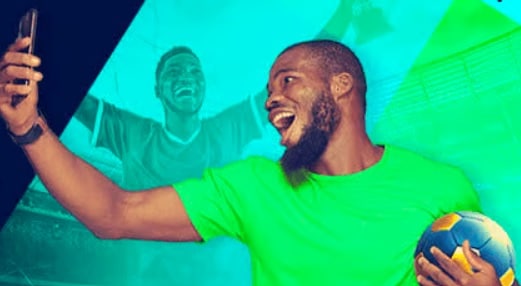 BetKing AFCON 2023/2024 Betting Tips
We understand that betting on the Africa Cup of Nations is different from other types of football bets. This is why we've provided a few tips to help your BetKing AFCON betting.
Take Advantage of Bonus Offers
Promotional offers are meant for customers to help them explore more betting options. BetKing offers a series of AFCON bonuses to help bettors wager more conveniently.
If you are a new customer, claim the welcome bonus and other existing bonuses. The common ones are free bets, accumulator bonuses, cashback, and jackpot offers. However, note that all these bonuses have their terms and conditions and wagering requirements.
Check Teams' Squad
Checking the squad of your favourite team goes a long way to determining whether you want to bet on them or not. For example, Sadio Mane, Kalidou Koulibaly, Ismaïla Sarr, and Édouard Mendy are all reputable players for Senegal.
It becomes a big task for Senegal to succeed if any or all of these players fail to make the tournament because of injuries or unforeseen circumstances. As a result, it is best to check whether the key players of your favourite team have made it to the tournament before placing your bet.
Consider Experience
Egypt, Cameroon, Ghana, Nigeria, Ivory Coast, Algeria, and DR Congo have all won the Africa Cup of Nations more than once despite only 33 editions having been held. Egypt have won the title 7 times, Cameroon 5 times, Ghana 4 times, Nigeria 3 times, while Algeria, DR Congo, and Ivory Coast have each won it twice.
This shows that experience counts in the AFCON, and history can repeat itself. We recommend that bettors consider any of these teams when placing their AFCON bets.
Check Recent Form
Whether wagering on the outright or 1×2 betting market, checking a team's recent form is best. Morocco and Senegal have been in high form over the last two years and might continue this form in the AFCON 2023/24 tournament. Morocco made history as the first African country to reach the World Cup semi-finals in the Qatar 2022 World Cup. On the other hand, Senegal reached the round of 16 of the competition following their AFCON 2021/22 win earlier in 2022.
Some other countries also performed well in their AFCON qualifiers. Countries like Nigeria, Algeria, Egypt, Mali, Zambia, Tunisia, and Equatorial Guinea have all had excellent results going into the tournament. Bettors may also consider betting on these teams when the competition starts.
Watch Out for the Underdog
Although betting on the favourites is recommended, some underdogs will cause some havoc in the competition. For instance, Zambia unexpectedly won the AFCON 2012 when they were Underdogs.
Burkina Faso have been performing well in their recent AFCON appearances. The Stallions secured 4th at the 2021/22 edition and 3rd in 2017. They also came 2nd in the 2013 edition, losing 1-0 to Nigeria. We also expect some other underdogs to give the bigger sides a run for their money.
Understand African Football
African football is not the same as other football games. The Africa Cup of Nations is quite more physical than tactical, and only the fittest can survive. We expect our readers to only wager on teams that understand this style of football.
How to Place a Bet on AFCON with BetKing?
BetKing provides a simple way for betting on the Africa Cup of Nations. The steps below will guide you.
Visit the BetKing website on your computer or mobile browser.
Tap the "Join Now" button to register or enter your login details if you already have an account. Players can use the BetKing promo code during registration to activate the bonus offers.


Go to the sports section and click on "Football."
Select "Africa Cup of Nations" from the displayed options and choose the match you want to bet on.
Select the odds allocated to the betting market of your choice. Players may choose several matches at a time to make an accumulator bet.
Go to your bet slip and enter your stake.
Click "Proceed" and subsequently "Confirm" to place your BetKing AFCON bet.
BetKing AFCON 2023/2024 Live Streaming
Bettors don't need to worry about missing the actions from the Africa Cup of Nations even in their busy schedules. BetKing is one of Nigeria's top AFCON betting sites with a live streaming feature to watch games. Ensure you have enough data and your internet connection is strong enough to watch on your mobile or computer.
Our Review
Are you looking for where you will place bets on the Africa Cup of Nations? BetKing has you covered. Play BetKing AFCON games and claim a variety of bonuses. The platform offers competitive odds to help players maximise their bets. Customers can also watch AFCON matches from the platform by using the live streaming service.
BetKing AFCON vs 1xBet
Like BetKing, bettors may also bet on the Africa Cup of Nations on 1xBet. The platform also offers a variety of 1xBet AFCON bonuses, including Accumulator Bonuses, Deposit Bonuses, and Cashback. BetKing and 1xBet are great options to play AFCON, and anyone a bettor chooses is about personal preference.
BetKing AFCON 2023/2024 Betting FAQ
Yes, bettors can jump on various promotions on BetKing. The top ones are jackpots, cashback, free bets, and a welcome bonus.
Yes, you can watch AFCON matches on BetKing with the live streaming feature.
BetKing does not provide betting resources for betting on AFCON, but the tips in this guide should help you maximise your bets.
BetKing promoted offers like jackpots, cashback, and accumulator bonuses during the last AFCON. Players will also find the same when the 2023/24 edition starts.