Whether you're following the Super Eagles or looking for future betting opportunities, it's important to stay up-to-date with all the latest AFCON results.
With the announcement that the main tournament, which was scheduled for June-July 2023, has been postponed until January 2024, some qualification fixtures have been rearranged. Follow this page for AFCON predictions and the results from every match.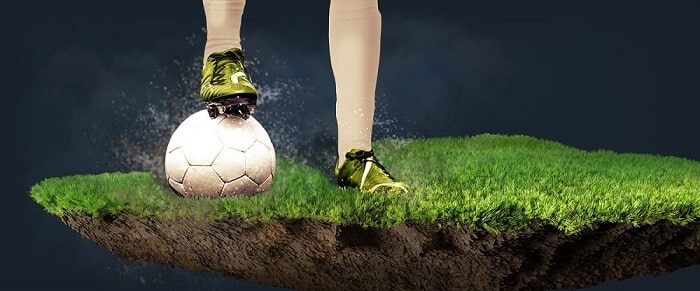 AFCON qualification Preliminary round
AFCON Quarter-final results
The AFCON results of Group C matches are not available yet. Check back after the first match on the 29th of January.
AFCON Semi-Final results
The AFCON results of Group D matches are not available yet. Check back after the first match on the 2nd of February.
AFCON Match for 3rd place results
The AFCON results of Group E matches are not available yet. Check back after the first match on the 6th of February.
AFCON Final results
The AFCON results of Group F matches are not available yet. Check back after the first match on the 6th of February.
AFCON Group A Results
AFCON Group B Results
AFCON Group C Results
AFCON Group D Results
AFCON Group E Results
AFCON Group F Results
AFCON Group G Results
AFCON Group H Results
AFCON Group I Results
AFCON Group J Results
AFCON Group K Results
AFCON Group L Results
AFCON Qualifiers Results
Currently, only the Ivory Coast have qualified for CAN 2023 because it is the host nation. The other 23 teams will come from the qualification stage, which is still in the group stage. There are 12 groups in qualifying (Group A to Group L) with each one containing four teams.
They play each other home and away, which means a total of six matches. To date, they've played two games, with another two matches scheduled for September 2022, and the final two group qualifiers due to take place in March 2023. Once those AFCON results are known, it'll be clear which sides will be playing in the Ivory Coast in 2024.
What Were The AFCON 2022 Results?
AFCON 2021 actually took place in January 2022, with Cameroon hosting the event. Algeria were the defending champions, but they failed to progress past the group stage.
Burkina Faso were the surprise package. They produced a string of superb AFCON results, which saw them storm all the way to the semi-finals, where they lost to Senegal. Host nation Cameroon played Egypt in the other semi, with Egypt winning a penalty shootout after the sides were goalless for 120 minutes.
That set up a Senegal vs Egypt final, meaning the Liverpool duo – Mane and Salah – faced each other. This match was also goalless, and so it was decided on penalties. However, Egypt could replicate their semi-final heroics as Senegal won 4 – 2 in the shootout.
These AFCON results meant that Senegal were crowned champions for the first time, and they will go to Ivory Coast (if they qualify), hoping to keep the title.
Where Can I Get AFCON 2023 Predictions?
Ultimately, the best way of predicting AFCON results 2023 is by researching the matches, teams, and players yourself. Bettors.NG provides a selection of resources, including match predictions and betting tips, that can guide you.
We advise using these as part of your research. You can then combine our tips with your own data to find betting opportunities that you truly believe in. Furthermore, it's impossible to get all AFCON results correct. After all, Burkina Faso shocked the world last time, which proves that anything can happen.
Where Can I Bet On The African Cup Of Nations?
After the World Cup, European Championships, and the Copa America, the Africa Cup of Nations is the largest international football tournament in the world. With the dominance of African players throughout Europe, this event is now truly global.
Every bookmaker worth its salt will cover all matches and AFCON results all the way to the final. That means the best betting sites in Nigeria will certainly be a part of this event. We've handpicked a selection of online bookmakers based on their AFCON coverage, variety of markets, betting odds, bonuses, and live streaming. Check out the table below to find your favourite.
Will there be AFCON in 2023?
Due to concerns about the weather in Ivory Coast in June/July, AFCON 2024 will now be held in January 2024. This means slightly longer to wait for the Africa Cup of Nations results from the main tournament.
Which Country Will Host 2023 Africa Cup of Nations?
Ivory Coast has the honour of hosting CAN 23. We will have to wait & see if home advantage plays a part in their Africa Cup of Nations results.
Here are several betting sites with the best odds and generous welcome bonuses that you can check out.