Quickteller Bet9ja is a recommendable deposit method for safe and fast transactions in Nigeria. Read our article to learn how to deposit money on your Bet9ja account instantly.
How to Deposit Money on Bet9ja with Quickteller
To deposit money on Bet9ja via Quickteller does not require you to have a Quickteller account. However, it would be easier to have one if you plan to use this payment option frequently. More importantly, to make a Quickteller Bet9ja deposit, you must have an account with the betting site.
If you are considering betting with the operator for the first time, be sure to complete the Bet9ja registration process. When this is done, follow the steps discussed below to fund your bet9ja account and get started! As a new user, making your first deposit qualifies you for the 100% Bet9ja welcome bonus. Thus, check if there is a Bet9ja promotion code (SPORTMAX) needed and claim the offer.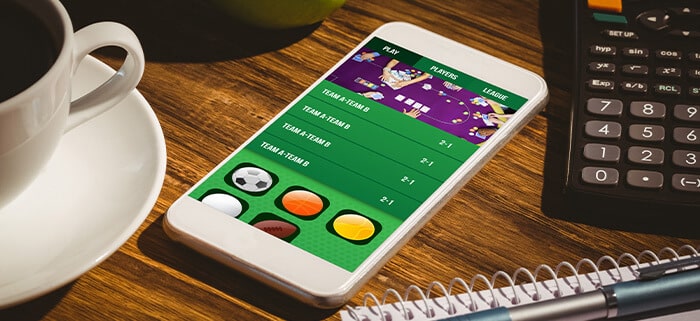 Login to your account
From the Bet9ja homepage, enter your username and password and then click on the "Log In" icon on the top right corner.
Take note of your User ID
One of the details you will need to provide for a successful Bet9ja Quickteller deposit is your "User ID". It is important to note that this is not your username. You can find your User ID on the top right corner of the homepage near your account name.
Visit Quickteller
Quickteller Bet9ja allows you to transfer funds to your betting account instantly. Here, you will be required to enter the email address or mobile number used to register your Bet9ja account.
Then enter the User ID we have mentioned above and the amount you wish to transact. The minimum acceptable deposit is ₦100, while the maximum limit is ₦100,000.
It is also worth mentioning that there is a ₦25 transaction fee plus an additional 1.25% of the deposit amount going up to a limit of ₦50.
After keying in the required details, click "Continue" to proceed.
Pay via Bank or eCash wallet
The following step requires you to choose whether to deduct the funds from your bank card or eCash wallet. The eCash option provides a QR merchant code to scan your Mobile Banking App and complete the request.
If you choose the "Card" option, you will need to enter your card details, including your card number, account type, expiry month and date, and the CVV. Then enter your PIN and click "Pay" to finalise the transaction.
Transaction is Complete
You will receive the payment receipt in your email, and the funds will reflect in your Bet9ja account instantly. Now you can place your first sports bet.
What are the Advantages of using Quickteller to Fund Bet9ja
There are a number of reasons why online players from Nigeria choose to fund their betting accounts with Quckteller. This includes the following:
Instant payments – players' funds are processed and credited to their accounts immediately.
Safe and secure – online bettors do not need to share their banking details with Bet9ja.
Reasonable deposit amount limits – accounts can be funded with as little as ₦ 100, and for high rollers, the maximum deposit limit goes up to ₦ 100,000.
Easy-to-use platform – Quickteller is a multi-channel platform, meaning the Quickteller Bet9ja option allows customers to fund their accounts in just a few quick clicks. Moreover, they do not have to link their Quickteller account with the Bet9ja account.

What are the Disadvantages of using Quickteller to Fund Bet9ja
Here are some of the downsides to Quickteller Bet9ka to keep in mind:
Hefty transaction fees – there is a ₦25 transaction fee plus an additional + 1.25% of the deposit money up to ₦50.
Lengthy account creation process – customers do not need a Quickteller account to fund their Bet9ja account. However, should they decide to create one, the process is quite complex.
What is Quickteller?
Quickteller is an online payment option that is popular among Nigerian bettors for safe and fast transactions. This payment method is acceptable in Nigeria and several international betting sites.
Other than funding gambling websites, Quickteller offers a wide range of financial services. These include airtime recharge, funds transfer, bill payments, and sending and receiving money.
Do I Get a Welcome Bonus even when I deposit with Quickteller?
Yes. When you make your first deposit, you qualify for the Bet9ja welcome bonus regardless of the payment method you use. Luckily, in addition to Quickteller, Bet9ja offers a wide range of banking methods to choose from.
Great Bonus
Betting Markets
Loyalty offers
Is it safe to use Quickteller to deposit money on Bet9ja?
This is one of the safest online payment options to fund your betting site account since players are not required to share their banking details. Bet9ja Quickteller deposits are processed directly from bank/credit cards, and players do not need a Quickteller account to complete the request. So, it protects all users from the threat of online identity theft.