To find out about the Parimatch registration process and whether you can find a Parimatch promo code for this international sports betting company, read on.
How to Complete the Parimatch Registration Process?
Like most betting sites, Parimatch offers a quick registration that you can complete in under a minute. The site operates in multiple countries throughout the world. So, you can pick your desired country and currency when you sign up.
To sign up on Parimatch, you need to first navigate to the Parimatch website and click on the sign-up/ register button. The steps in detail are:
Click sign up and enter your country of residency.
Click on the mobile phone or email button based on your preference.
Enter your mobile phone or email once the prompt appears.
Set a password (this must include numbers and both uppercase and lowercase letters.)
Verify your age (must be over 18 years) and agree to the given Terms and Conditions.
This essentially completes your Parimatch registration. You can navigate to the menu on the top right corner of the page and enter your account using the "My Account" tab. You can change any of the information along with adding your personal information by mailing support.
If you've registered using your email address, you will receive an activation email from the betting site. You have to go into a different tab, open your email, and activate your account for security.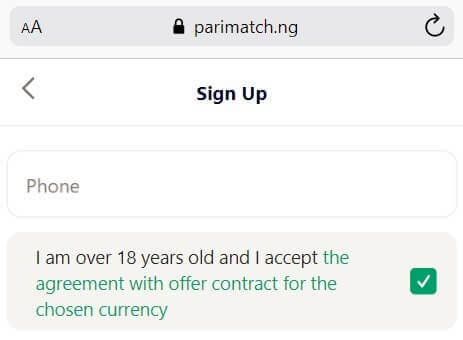 Parimatch Registration via Mobile
Parimatch also has a mobile application that you can download, and you'll get the same features as the website. The app is compatible with both iOS and Android devices, and you can find the download link on the website. This may be subject to change based on your region.
If you use a smartphone, the Parimatch betting app is available for download. After downloading the application, you can launch it and complete the registration process. Alternatively, you can use the mobile site for the Parimatch sign up. If you are using the app, launch it and then proceed with the instructions that are outlined below:
On the homepage, navigate to the top right corner of the screen and select the Sign up button. The next step is to complete the registration form for Parimatch.

In this field, provide your phone number and type in the password you like to use. This also serves as your Parimatch login information.

If you have a Parimatch promo code, enter it.
Next, you have to check the box indicating that you are over the age of 18 and that you desire the welcome bonus to be eligible for it.
Click the "Sign Up" button as the final step.
After that, a text message with a four-digit verification code will be delivered to your phone number.
To activate the account, enter the code and click the "Confirm" button.
As soon as you conclude your Parimatch registration, you can make deposits and bet directly from your mobile device.
Parimatch Registration via Desktop
Parimatch allows bettors to register on the desktop version of their website just as easily as on mobile. You could call it a one-click process. All you have to do is follow these steps.
Launch your browser and search for the Parimatch website.
Click on the sign-up button and add your phone number or email address.
Verify that you are over 18 and read the Terms and Conditions before agreeing to them.
Once you're done, click the "Start the game" button to create your account.
Activate the account using the activation email if needed and start betting.

Open an Account on Parimatch – Terms and Conditions
Parimatch is transparent regarding its policies which is one of the book's many strengths. Here are some of the standing terms of use:
If you want to sign up, you need to be at least 18 years old.
You are only allowed one account for placing bets at any given time. If you are found to have two or more accounts, then it will be closed.
Players are not permitted to register an account if they are linked to someone who works for the company in any capacity. Current workers are likewise prohibited from doing so.
All dormant accounts that have been around for over a year will be removed from the system and terminated.
Parimatch Welcome Bonus
New customers are eligible to receive a welcome bonus worth up to NGN 150,000, equal to 100% of their initial deposit. After successfully placing their initial deposit on the site, gamers are eligible to get the bonus sum that is offered. To qualify for this welcome offer, specific prerequisites must first be satisfied.
First, you must be 18 to be eligible for this welcome promotion.
After you have registered on the platform, you will be required to validate both your phone number and your email address.
You will need to choose to get the welcome bonus when you register for the service.
The qualifying minimum deposit amount for this particular incentive is NGN 2,000.
Before a player is allowed to request a withdrawal, they must first meet the wagering requirements. This is equal to 10 times the bonus amount. To fulfill the wagering requirements, you must place multiple bets with odds of at least 2.00 within seven days of registering.
Payment Methods
Welcome Bonus
Sports Markets
Other Promotions on Parimatch after your Registration
This bookmaker allows its customers to claim various other promotions on the site. These promotions are open to both new and existing players. Bettors can access a plethora of additional promotions by selecting the "Bonuses" button on the website's homepage. After that, they can look through the various offers and read the terms and conditions that pertain to them.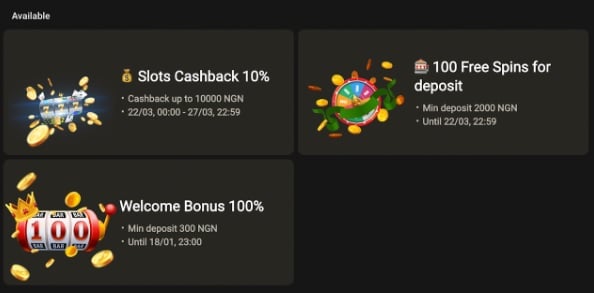 Bettors can select bonuses for either casino games or sports betting on the "Bonuses" page of the website. It is also important to point out that Parimatch frequently updates its promotions. As a result, there is a good chance that players will consistently come across new bonuses.
How to Access the Parimatch Account Deposit?
After successfully registering an account with this platform, you can fund your account to begin wagering. To make a deposit, click on the green "Deposit" button.
Then you can choose from various payment options offered by the sportsbook. It is advisable to pick the one that is most convenient for you. In addition, the processing of deposits is done instantly and at no additional cost.
The minimum and maximum deposit amounts depend on your chosen payment method. On the other hand, the system allows deposits of as little as NGN 100 from users.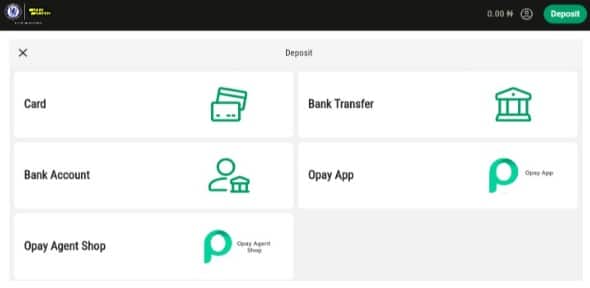 Is it Legal to Register on Parimatch in Nigeria?
Parimatch has a Nigerian licence and is legal in Nigeria. It is licensed by the National Lottery Regulatory Commission in Nigeria and is safe to use in the jurisdiction.
Why Register on Parimatch?
There are many perks you will enjoy using this sportsbook. The following is a list of the benefits of registering for a Parimatch account.
Multiple Betting Options
Parimatch operates a sportsbook that gives punters more than thirty different sports to wager on, including soccer, basketball, baseball, cricket, boxing, mixed martial arts, and horse racing.
Live Betting
You can place a wager on your chosen event while simultaneously watching it occur. This suggests that if your selection is successful, you can increase your bet or attempt to turn things around if they are unsuccessful.
On Parimatch, there is a large number of live wagers that can be placed at any time of the day. This is because they provide coverage of competitions taking place all over the world.
Bonuses and Promotions
It is essential to continue to pique customers' interest by offering various intriguing sportsbook promotions. At Parimatch, players view all of the current promotions, like free bets that Parimatch offers on their betting website. You can see these bonuses, including free bets, in the "Bonuses" section on the homepage. These deals change constantly, so after the deadline for an offer has passed, a new one will become available.
Payment Methods
The good thing about the payment options offered by Parimatch is that there are lots of them. The bookmaker will process virtually any deposit almost immediately. In general, making a payment on your Parimatch account is a process that is both simple and quick, and Parimatch has nearly as many possibilities for making withdrawals.

Security
The importance and value of having top-notch security cannot be overstated. If you are concerned about the website's safety, know that the site uses the best encryption technologies to safeguard customers' data. They also have proper licensing. Hence, if you place a wager with Parimatch, you are betting within the bounds of the law.
Live Streaming
Live streaming is an essential component of the gaming industry for players who would want to monitor the progress of the events they are betting on. A streaming service improves the in-play betting experience, resulting in an experience that is more engaging for participants. Live streaming can be viewed in real time on the Parimatch website.
Betting Apps
Parimatch developed apps for iOS and Android devices. You can download the applications directly from the website or search for them in the app store. Generally, Google Play Store does not host betting apps. Downloading the software from the website is your sole option in a circumstance like that. On the other hand, customers who use Apple products are not affected by this. The Parimatch app is available on the App Store for download.
Cash Out
As a top-tier online sportsbook would, Parimatch facilitates cash out for live wagers and those placed before the match. You can pay out your wager before the event is over by utilising the cash-out option. It is a fantastic strategy for bailing out of a bet if the outcome does not go in your favour. It is essential to remember that not all betting alternatives can be used with this feature.
How to Bet on Parimatch upon Registration
Registering a Parimatch account and getting started with betting straight away is quite simple. After you complete the Parimatch registration, you will be required to make a deposit before you can place bets. To place a bet, proceed in the following manner:
On the homepage, access your account using your Parimatch login.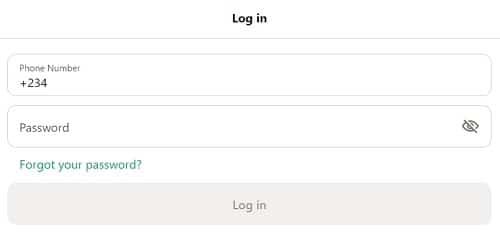 After your Parimatch sign in, you will see the green "Deposit" button in the upper right corner of the screen. Click on it.

When it opens, you will see a comprehensive list of all of the banking options that are currently accessible. Choose one of the options.
After that, enter the amount that you wish to deposit and follow the guidelines that appear on the screen.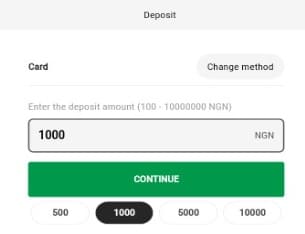 Go to the section covering casinos or sporting events. Choose the type of sporting event that interests you and the category under which it falls.
Pick the market that best suits your betting style, including total, 1X2 bets, double chance bets, and many others.
Include the outcome you anticipate and the total amount of your wager in your prediction.
To put another wager, you must select additional events from the various categories available. They will be added to your betting slip.
How Do I Add a Bank Account to Parimatch?
When making a deposit, players can add their bank account information. This could be details for Wire Transfers, USSD, Bank account or Cards. Select the alternative that best suits your needs, and then fill in the blanks with the relevant information. Follow the steps below to add a bank account to Perimatch:
First, go to the Parimatch website and login into your betting account.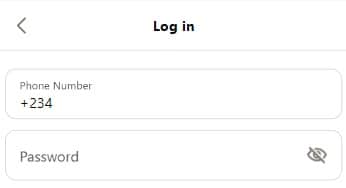 On the top corner of the page, click the "Deposit" icon. When the page opens,you will see a list of the available deposit options.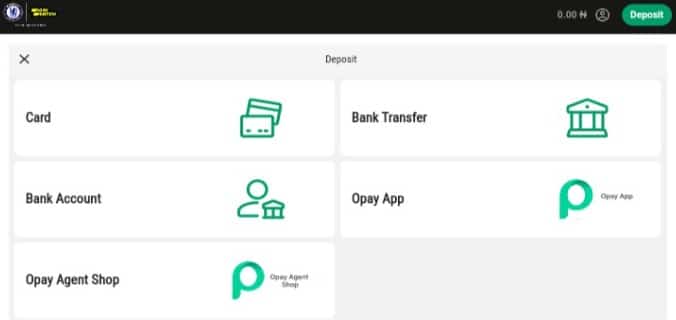 Select the payment option you wish to use
Enter the amount you wish to deposit (E.g. 1000)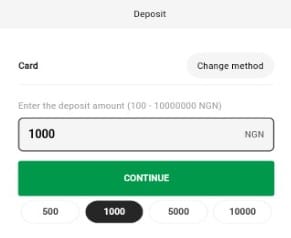 For bank, choose bank account, enter account number and verify.
For card, enter account details & follow the self-explanatory steps.
For bank transfer, Generate a unique bank account number, then make your transfer.
Once the transaction is completed, ensure you come back to the same page to confirm the transaction by clicking "I have sent the money." Note that the generated account number is only valid for 30 minutes.
Please note that for the bank account method, the banks available are the ones stated on the website for this method. For the bank transfer method, the system will automatically provide you with an account number to transfer funds to.
What Documents to Provide When Registering on Parimatch?
Users from Nigeria need certain documents when signing up on Parimatch. These documents include:
A valid Nigerian phone number.
A valid form of identification includes a National ID, Voter ID Card, Passport, or driver's license.
Do You Have Problems With Parimatch Registration?
The Parimatch registration process can be finished in a matter of minutes. However, a player may run into problems while registering. If a player does not submit accurate information or agree to the terms and conditions, there may be problems with the registration process. The following are many of the most typical issues that arise during the registration process at Parimatch Nigeria.
1. Unstable Internet Connection
During the Parimatch signup procedure, this is by far the most typical problem that could occur. For this reason, before creating an account, you should always check that you have a stable internet connection so that you won't experience any lag.
2. Wrong Information
Even though it ought to go without saying, players can run into various problems if they submit incorrect information. The sportsbook requires bettors to provide a valid phone number during the registration process. If you wish to start placing bets with this sportsbook, you will need to provide information that is both current and accurate. Also, If this sportsbook finds that an account under your phone number already exists, you won't be able to register for an account with them again. Consequently, if you believe that you may have accidentally closed the account in the past, contact customer support to reopen it.
3. Page Error
If you encounter this when trying to create an account, it may be a technical issue. On that note, please check back in a few minutes. You can contact customer support to report the situation.
How to Verify my Parimatch Account
Parimatch adheres to the most stringent financial and company standards possible, and they take this responsibility very seriously. When you bet with them, you are safe, thanks to this feature. As a result, they place a high priority on the verification process.
Therefore, they will only process your registration after confirming your phone number. In light of this, they have instituted a policy in which all users must provide official copies of their identification documents. This prevents unauthorised activity on user accounts and safeguards account holders. After a short time, you can move forward with the registration or the processing of your withdrawals. Your ID card is required to enable the site to process your KYC verification request in compliance with EFCC KYC. You are required to provide at least one of the following identity documents:
Voter's card (make sure you take clear front and backside photos of your ID).
Driver's License.
National ID card (not the slip).
International Passport.
To verify your Parimatch account, follow the steps below:
Go to the website and login to your Parimatch account.

On the homepage, by the bottom of the page, click the "Contact us" option.

When the contact page opens, select "Support Chat" by the bottom right.

On the next page, select "Verification" under the list of possible queries.

Next, begin the chat and provide any of the required account verification documents. After that, the team will process your verification request, and you're good to go!
Can I Close my Parimatch Account?
Like most operators, Parimatch has made it easier for their customers to leave whenever they choose by simplifying the entire procedure. You cannot close your Parimatch account on your own. You must contact the customer support service and request that they complete this task on your behalf. By sending an email to their customer support team, you will be able to close your Parimatch account.
You must provide account information, such as your name, email address, website, and age. Also, try to use the email address already associated with your Parimatch account. They will be able to verify your identity using this information more easily. You also have the option to stop using your Parimatch account for six months or longer. Your betting account will automatically be deleted if it goes dormant for an extended period.
How to Edit my Parimatch Account Details
After your Parimatch log in, you can navigate to the "Account Settings" section of the website. You can get there by taking the profile icon beside the green "Deposit" option. When you access the settings, you can update certain account aspects. This includes your name, email address, nationality, and the security questions you set.
You can also change your password from this section whenever you want. To do this, select the "Change password" option. Only users who are currently logged in have access to this option. All you need to do is to enter both your old and new passwords into the appropriate fields. You will also get a confirmation mail in your inbox.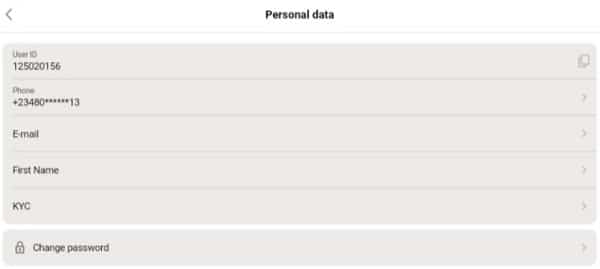 Is It Possible to Self-Exclude from Parimatch?
Yes, it is. You can choose this if you already have a gambling addiction or are in danger of acquiring one in the future. Using the self-exclusion option will ban you from gambling with Parimatch for a specified period. It might be six months, one year, or even longer. Please get in touch with the Support staff so that they can assist you in initiating the Self Exclusion, Time-Out, or Account Closing options. They can also provide you with any other information that would be helpful to you throughout this process.
FAQ
How to verify my account on Parimatch?
After you register on the Parimatch, you need to go into your account and click on Personal Data and Account confirmation. From there, you need to provide your credentials along with a National Identification Card or Passport.
You might also have to provide a photo of yourself for further verification, and you're done.   
How long is Parimatch verification?
Each account verification is done individually. During the verification process, you might also have to provide proof of residence in the form of a utility bill or bank statement.
Once you put in the request for verification, it should take no longer than 24 hours to be complete.

Is Parimatch available in Nigeria?
Yes, Parimatch is available in Nigeria, and it is quite popular among Nigerian punters as well. The Parimatch headquarters is in Cyprus, but it provides live streaming and betting services to countries worldwide.
How can I reset my password on Parimatch?
To reset your Parimatch password, try to login as you usually would. When the prompt asks for your password, click on "Forgot my password", and a link to reset should be sent to your email address.
Click on the link, and it will redirect you to a page where you can create a new password and login normally.
How to delete my Parimatch account?
You can't permanently delete your account. But, by contacting Parimatch customer support, you can have it closed and choose to reopen it at any time.
How to reactivate my Parimatch account?
You can reactivate your Parimatch account at any time by contacting customer support.
Is Parimatch legit?
Yes, Parimatch is legit. The sportsbook is licensed internationally and trusted by users worldwide.
What payment methods can I use with Parimatch?
There are several payment methods available for bettors' use on the site. These include Post App, Opay Agent Shop, Card, Bank account, and Bank transfer.
Can I have 2 Parimatch accounts?
No, you cannot have two Parimatch accounts. Bettors are only allowed to operate one player account. If you do otherwise, your betting account will eventually be closed.
Parimatch review
Welcome offer sport

Markets

Odds

Steaming/Live options

Mobile app

Payment options

Customer service