Players with an account can complete the Parimatch login process to access their account, place bets and manage payment options. In this guide, we explain how new and existing customers can complete the login to use the Parimatch promo code (when available).
How to Login on Parimatch on Mobile App
When players have registered and set up their Parimatch account, they can complete the Parimatch login process on mobile. Currently, bettors can download the Parimatch mobile app from the official store. Alternatively, they can use the mobile browser version of the site.
Here, we provide a step-by-step Parimatch login guide for players using the Parimatch mobile app.
Firstly, players load the mobile app on their devices.
Then, they select the yellow and black 'Log In' button at the top of the app homepage.
Next, the login page will load and prompt players to input their login information.
To complete, players enter their mobile number, password and then press 'Sign In'. Then, bettors can access the bookmaker's services and promotional offers.
How to Login on Parimatch on Desktop
Alternatively, customers can complete the Parimatch login process on desktop devices. Below, we outline the steps that players complete to login to Parimatch Nigeria via desktop platforms.
Firstly, bettors head to the bookmaker's homepage.
Then, players click the black and white 'Log In' button in the top right corner of the page.

The log in page will then load. Next, players input their login details, including mobile number and password.
Lastly, once players have filled in all the required fields, they can click the 'Sign In' button at the bottom of the page. Then, they can access their Parimatch account, utilise betting options and use the bookmaker's other services.
Parimatch Bonuses
Overall, Parimatch offers new and existing customers a range of bonuses once they set up their accounts. Firstly, new players can access the Parimatch 100% first deposit bonus up to NGN 150,000 To get the offer, bettors must make a minimum deposit of NGN 2,000. Then, they must bet ten times the amount of the bonus on multi-bets and odds not less than 3.00.
Also, the bookmaker offers a welcome offer for the casino, which provides 50% up to NGN 50,000. Once registered, bettors click 'Activate' and then make an NGN 200 minimum deposit.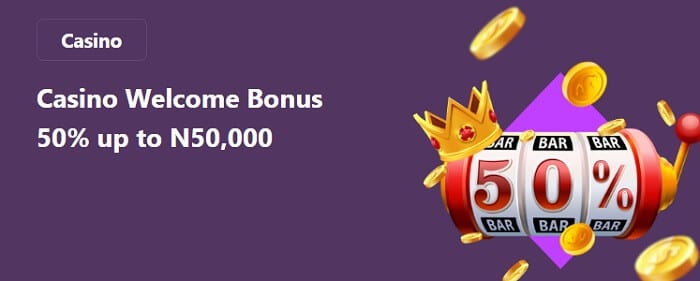 Parimatch Login Problems
Occasionally, customers may have issues when trying to complete the Parimatch login. Here, we outline some of the potential issues that may come up, and we offer solutions on how to solve them.

Firstly, one of the most common issues is when players forget their passwords. However, players can find an easy solution if they cannot remember their passwords. If this problem occurs, bettors can head to the log-in page on the bookmaker's website or app. From here, they select the 'Forgot Password' option. Then, customers enter their mobile number, and the bookmaker will send reset instructions.
Lastly, if bettors continue to have problems logging in, they must ensure they are located within Nigeria. Ultimately, players will not be able to access their Parimatch Nigeria account from outside of the country.
FAQ – Frequently Asked Question About Parimatch
How do I Bet on Parimatch?
Firstly, bettors must create a Parimatch account with the bookmaker. Then, customers login to Parimatch and make a deposit to their account. Finally, they can use their funds to select bets from the sportsbook or casino.
Does Parimatch Cash Out?
Yes, the bookmaker offers some cashout options for sporting events. However, the function is not available for every sports event. Players can check if their bets offer cash out before committing.