This N1bet sports review will look at the online betting site and what it has to offer for new customers. Included are promotions and offers, as well as the range of betting markets open to you once you have registered using the N1bet promo code if available.
Read on to find out everything you need to know about the N1bet sports betting site.
Bet on N1bet Sports
Nigeria loves sports – and that goes for sports betting too. The good news is that N1bet sports betting covers just about every event you can think of, as well as some you have probably never heard of before.
Once you have signed up for a new account and claimed the N1bet sports welcome bonus, you will see just how many sports are covered on the site. You can search for the event you want – or just browse the wide range of betting markets.
Some of the most popular sports offered at N1bet include:
Soccer
Tennis
Basketball
Ice Hockey
Boxing
Rugby
There are plenty of more sports direct for you to choose from. They may be more niche like handball and water polo, but if you fancy a bet, N1bet sports probably has the event covered.
Don't forget that you can get a N1bet Sports Bonus: 300% up to 1.000.000 NGN! Offer expires on the 31st of December 2022 (23:59 UTC). T&Cs Apply
N1bet Sports Pros and Cons
We found the N1bet sportsbook very easy to use, and it is difficult to think of any negatives to using the site.
| What We Like | What We Didn't Like |
| --- | --- |
| Range of sports | Not available in all countries |
| Variety of bets available | |
| Sports live betting | |
N1bet Soccer
Whether you call it football or soccer, the world's favourite sport is also the most popular in Nigeria. This nation has a long history in Africa and across the world as one of the best soccer nations, and betting on the sport is also popular with anyone using sites such as N1bet sports.
Unsurprisingly, the soccer section on the N1bet sports site is the first you see once you have signed up and headed for the sportsbook. You will be able to see all the live betting options as well as odds and markets for games taking place all around the world.
Champions League soccer is hugely popular in Nigeria, but you will be able to choose from other global leagues and tournaments as well. If there is a soccer game going on anywhere, N1bet probably has a market for you.
N1bet In-Play Betting
For an even more exciting way to bet the in-play, or live betting, the section is worth a look. These are betting markets for events that have already begun. During the event, you can make your selections, keeping a close eye on the fluctuating odds to time your pick to perfection.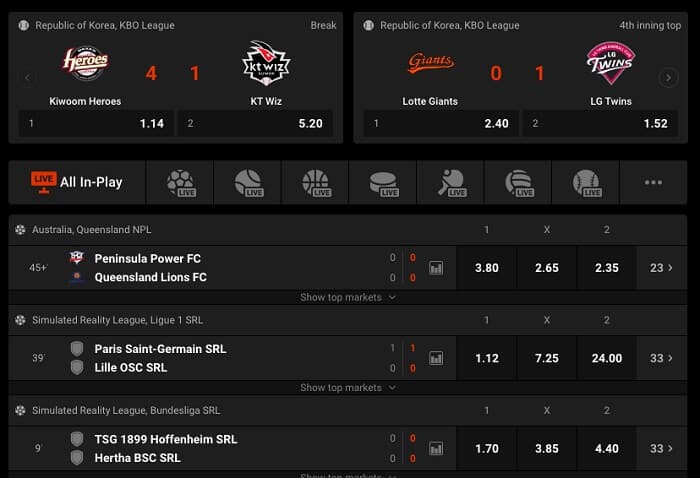 You can easily see what is happening at any given time, and the betting process is just the same as if you were making your selections before the event starts.
In-play betting gives you an excellent opportunity to use your knowledge and expertise to predict what will happen by noticing what is happening as the event progresses.
N1bet – Bet on Tennis
There are tennis tournaments and competitions held worldwide, which means that there is usually a good option to explore the in-play markets. You will be able to see immediately how many tennis matches are going on at any given moment. Then it is just a case of making your selection from the sportsbook.
There are ITF and WTA tournaments to choose from – as well as all the majors, such as Wimbledon, the US Open and the Australian Open.
N1bet Basketball
Basketball has become increasingly popular in Nigeria in recent years, and the range of betting markets at N1bet sports gives all fans a chance to bet on the biggest games.
The NBA is the best league in the world, of course, and all games are included in the sportsbook. But there are leagues in countries such as Russia and Korea that are also covered at N1bet sports. As with any of the sports available on this betting site, check the in-play section for the latest up-to-date odds.
N1bet Esports Betting
Esports are one area of all online betting sites and sportsbooks that have taken off in the last few years. These are what you may call 'video games' that are played by some of the best gamers in the world. Now sportsbooks like N1bet offer betting markets and odds for several events with their N1bet eSports section.
The main esports that are covered by N1bet are:
CS:GO
Dota 2
King of Glory
League of Legends
Rocket League
StarCraft
Although these are not 'traditional' sports, most betting sites list the markets in their sports sections, so they are just as easy to find as everything else. There is also the opportunity to bet on these sports live as well. Just check the in-play section as normal.
Esports Betting Options
If you are new to the world of esports you may be confused by the way you can bet on the events. But it is like any other sport – learn the basics and know what you are betting on.
Different esports have different betting options, but there is always the win bet to go for – just like with all the traditional sports that you are probably more familiar with. Whether it is a match-winner or tournament winner, all you need to do is predict who comes out on top.
But there are even more options with esports depending on the game you are betting on. On CS:GO you can place a bet on the first map. This is a little like betting on the first level – or even the first game of tennis. Many esports can be broken down into sections to give you more opportunities to bet. There are also all the over/under totals bets to choose from as well.
N1bet Sports Verdict
We like N1bet sports and think the sportsbook has plenty of options for Nigeria's betting fans. There is a wide range of events available and the ability to bet on sports live is also very appealing.
Introducing esports betting markets is a good way to keep up with betting trends and attract new players.
N1bet sports is well worth a look if you are thinking of signing up with a new sportsbook. With the ongoing promotions that customers can take advantage of, the operator is one of the best on the market.