Did you know that you could complete the N1Bet registration and claim N1Bet promo code from an N1Bet app on your phone?
You can do everything associated with online sports betting with a few taps on your phone. Read this concise article where we tell you how to get the N1Bet mobile app and use it.
📲 How to Download the N1Bet Nigeria App?
The N1Bet app can be downloaded and installed using the official app stores on your device. This applies to both iOS and Android operating systems.
This is a great thing because many sportsbooks require you to download APK files from them directly for Android. That can be hazardous as third-party APKs often carry malware and viruses.
But listing on the official stores for both operating systems is a great assurance that the apps are trustworthy. So, let us now look at how to download the app on each of the operating systems.
Download N1Bet on Android
Follow the steps below for the N1Bet app download on Android:
Visit the Google Play Store from your device.
Search for 'N1Bet'.
Click 'Install'.
That will download and install the app on your Android phone or tablet.
Download N1Bet on iOS
Follow the steps below for the N1Bet app download on iOS:
Visit the App Store from your device.
Search for 'N1Bet'.
Click 'Get'.
After you click 'Get', the app will be installed on your iPhone. It is unclear whether this app is optimised for iPad or not.
You may be able to download the N1Bet mobile app on your iPad too. But the interface may not be fully optimised.
👍 What Are the Pros of Using the N1Bet Mobile App?
The main advantages of N1Bet app download and regular usage include the following:
N1Bet app download ensures that you carry your sportsbook around in your pocket all the time. You can bet anytime from anywhere with a few taps on your mobile screen.
The app gives you the fastest way to bet on mobile. It can function faster than the mobile version, even in conditions with low internet bandwidth.
The N1Bet mobile app has all the functionalities you have come to expect from the full desktop site.
Great for beginners as the app has one of the most easily navigable user interfaces.
N1Bet app has the fastest auto-login, so tap, and you are in. There is no need to spend time entering your credentials every time.
Push notifications keep you up-to-date with the latest offers, bonuses, promotions, news, insights, and betting tips.
Instant push notifications can also be a godsend during live betting. You can instantly react to real-time updates delivered straight to you.
Despite all the above advantages, you might be surprised to know that the app consumes significantly less mobile data than the mobile version site.
👎 What Are the Cons of Using the N1Bet Mobile App?
The sportsbook's app does have some shortcomings that may discourage you from N1Bet app download. They include the following:
It requires a smartphone with reasonably high specifications for the best experience.
Also, it occupies space in your phone's internal storage and memory. This can make your phone slower, especially if you have a budget phone or an older phone.
🤔 How to Use the N1Bet App?
The N1Bet mobile app is extremely user-friendly. Its user interface is easy to navigate and get used to, even for beginners.
It contains all the features that you would find on the full desktop site. The operator has not cut any corners in that respect. And it is quite impressive that they have managed to insert all the features without the app becoming too cluttered or slow.
You can register, login, deposit funds, place bets on all of your favourite teams, withdraw your winnings, change your account information, contact customer service, etc. These are only a few of the important functions you can do with the N1Bet mobile app.
Every action that you need to take on a sports betting site and every problem you need to resolve can be accomplished via the app. That is the best thing about the app for Android and iOS.
How to Register on the App?
If you are a beginner with no prior account with N1Bet, you might find it more worthwhile to do your registration through the app.
Follow the steps below to complete the registration via the N1Bet app:
Download and install the N1Bet app on your device.
Tap on the N1Bet app logo and click on 'Sign up'.
Enter the required details like full name, mobile number, etc.
Confirm your registration.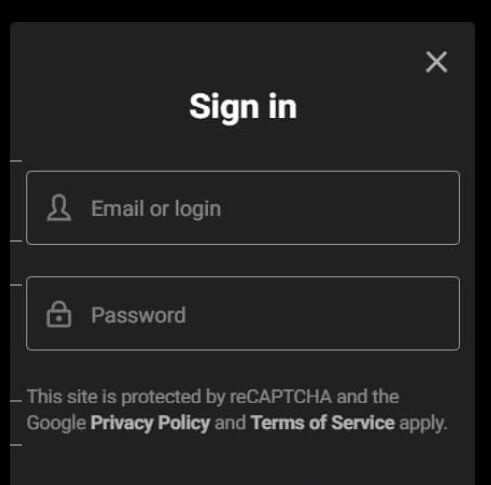 Once you go through all the steps listed above, your N1Bet account will be ready. The mobile app will most likely log you in automatically every time from this moment forward.
But if not, it may require a manual login once after account creation for security purposes. You can login using the app easily in the same way as you would on the site. By entering your login credentials like email/phone number and password.
🎁 Claim N1Bet Bonus on N1Bet App
Claiming bonuses on the N1Bet mobile app is easier than on the desktop version. One major reason for that is the push notifications that the app sends you from time to time. You can get instant updates about the latest bonuses that you may be eligible for. Moreover, you can click on the notification to get details about the terms and conditions and the redemption process.
That is for subsequent bonuses, but you get a few excellent welcome bonuses as soon as you sign up. These you can get even when you sign up using the N1Bet app.
You get a welcome bonus for your first deposit. That is worth 300% of your first deposit amount up to a maximum 1.000.000 NGN.
The only thing that you need to do is register and make a first deposit if you want to receive the sportsbook welcome bonus. Then the bonus is applied to your account as and when you meet the terms and conditions.
In addition to the welcome bonuses, you can claim all subsequent bonuses directly from the N1Bet app. You can do this by using promo codes if needed or by ticking the consent box during deposits.
🧰 What Are the N1Bet App Features?
So far in the article, you have learned about the main pros and cons and how you can enjoy betting with the mobile app for N1Bet.
Following on from that, this section details some of the key features and describes them in detail. This can help you understand what you can get on the app from a day-to-day betting experience perspective.
User Experience
The overall betting experience is much more enhanced and seamless with the app when contrasted to the mobile site. Because the app retains all the features that you will find on the mobile or even the desktop site. It is just more optimised to give you the smoothest experience.
Therefore, the app can give you a more authentic feeling even when away from a full-sized desktop or laptop screen. And you can get this by saving a lot more data and phone memory than the mobile site.
You might think that downloading an app can slow down your phone or take up precious space in your storage. Those may be valid criticisms if you are an infrequent mobile bettor.
However, as a frequent bettor, you can save more data and phone space by choosing the N1Bet app. Because the app places no pressure on your browser. Therefore, the phone responds faster and there is less residual cache that needs to be stored.
Live Betting
The app replicates every feature of the site in general, and live betting is not left out. It is very much included in the app but in a much more enhanced way.
If you are pondering the N1Bet app download, chances are you want to bet on the go, and you want to bet frequently on live bets. However, you cannot find the time to constantly check the updates.
But the app solves that issue by delivering the latest updates to you. So, you can stay engaged in whatever you are pursuing and only jump into action when there is a development that can affect your bets.
💻 What about Using the N1Bet Mobile Site?
Though we strongly recommend the app, there are some circumstances in which the mobile site may be better for you. This can be because your phone lacks sufficient internal storage or you have an old phone. Or, it could be because your phone is facing some issues.
So, what would using the N1Bet mobile site be like compared to the app? The following table can help you understand that.
| ✔️ N1Bet Mobile Site – Advantages | ❌ N1Bet Mobile Site – Disadvantages |
| --- | --- |
| Requires no app download | Slower response times |
| Does not take up space in your phone's storage | You may need to login in every time or at least quite frequently |
| Does not make your phone slower | No push notifications |
| | Less satisfying mobile betting experience overall |
Devices Compatible with the App
As mentioned earlier, the N1Bet app is supported by both iOS and Android devices. The minimum device specification requirements are also reasonably low. So, that means the app is supported by a wide range of devices across the two major operating systems.
The following table contains lists of some of the latest devices that are likely to give you the best N1Bet mobile betting experience.
| iOS | Android |
| --- | --- |
| iPhone 11, 12, and 13 series (all devices) | Samsung Galaxy S22 series (all devices) |
| iPhone SE series (all devices) | Google Pixel 5A |
| iPhone X series (all devices) | Samsung Galaxy A10s |
| iPhone 8 and 8 Plus | Xiaomi Redmi Note series (all devices) |
| iPhone 6S and 6S Plus | Oppo A92 |
| iPhone 7 and 7 Plus | Almost all Android devices that can run Android 4.4 and above |
N1Bet Mobile App FAQ
Does N1Bet Have an App?
Yes, N1Bet does have a mobile app that is supported on both iOS and Android operating systems. You can download it from the Google Play Store or App Store.
How to Download & Install the N1Bet App?
You have to search for 'N1Bet' in your device's app store. You can download and install the N1Bet mobile app directly from there.
How to Update the N1Bet App?
You can enable auto-update in your app store settings to ensure that you never miss an N1 bet app update. This is crucial so that you get the most up-to-date features, promotions, and security.
N1Bet App Won't Install: What Should I Do?
If you are unable to download and install the app, make sure that there are no technical issues relating to your device or internet connection. In case there are no issues with your device or internet connection, seek help from the sportsbook's or operating system's support website.
Can I Find N1Bet in the Play Store?
Yes, you can download and install the app for free using Google Play Store. All you need to do is search for 'N1Bet' in the Play Store and click 'Install'.
How Do I Register on the N1Bet App?
The first step would be to open the N1Bet mobile app from your device. Then, click on the button that says 'Sign up'. That should lead you to the registration form. You can enter the required details and complete the registration process via the app.
Is It Safe to Download N1Bet App?
Yes, downloading the app is completely safe. The biggest evidence for this is that you have to download the app directly from your operating system's official app store. There is no need to download third-party APKs or anything of that sort.