If you are looking to register on Mozzartbet Nigeria, here's a comprehensive guide on Mozzartbet Registration to help you get started.
How To Complete The Mozzartbet Registration Process?
Mozzartbet Nigeria offers two convenient methods for completing the registration process:
Mobile registration – mobile app, a mobile website (mobile plus and mobile lite).
Desktop registration via the website.
Mozzartbet Registration Via Mobile
Mobile registration can take on 2 forms – mobile app registration or mobile website registration. For app registration, download the Mozzartbet app from the Google Play Store or the Apple App Store. Users can then proceed to complete mobile and app registration in this manner:
Open the app or visit the mobile betting site.
Click Register at the top-right corner of the app or webpage.


Complete the Mozzartbet registration form using either the By phone or By E-mail registration option – username, phone number/email, create a password.
Tick the checkbox to confirm you are 18+ years old and of legal age to bet.
Check the Terms and Condition checkbox to indicate agreeance (for app and mobile plus registration only).


Click REGISTER beneath the registration form.
Open the link sent via email or SMS to complete the Mozzartbet registration.
Mozzartbet Registration On Desktop
Desktop registration is pretty straightforward. Follow these steps
Visit the Mozzartbet sports betting website.
Click Register at the top of the operator's homepage.
Choose between registration By phone or By E-mail and complete the Mozzartbet registration form – fill in username, phone number/email, create a password.


Tick the checkboxes to declare you are of legal age and to agree with the Terms and Conditions of the bookmaker.
Click REGISTER beneath the registration form.
Open the link sent via email or SMS to complete the Mozzartbet registration.
Open An Account On Mozzartbet – Terms And Conditions
Before opening an account on Mozzartbet Nigeria, understand the terms and conditions. Here are some key points to consider before opening an account with this operator:
The bettor must be at least 18 years of age.
Users must possess a valid Nigerian telephone number.
Must not be a resident of a region where online gambling is illegal.
Provide accurate and complete personal information during the registration process.
Bettors must agree to the terms and conditions of the website and abide by them.
Users must have a valid payment method to deposit and withdraw funds from their accounts (bank account details must match the name used to register the account).
Bettors must complete the verification process to prove their identity.
The player must not have any previous issues with Mozzartbet, such as suspended or closed accounts.
Mozzartbet Nigeria reserves the right to terminate your account if you violate the terms and conditions.
By opening an account on Mozzartbet Nigeria, you agree to abide by the terms and conditions.
Mozzartbet Registration Bonus
At the time of writing this Mozzartbet review, the sportsbook has a welcome bonus for new registrants who make their first deposit. The bonus is called Triple Bonus. It is subject to terms and conditions, including a minimum deposit amount and wagering requirements.
With this bonus, a user can get a 50% of the first deposit, 100% from the second, and 200% from the third deposit. The minimum deposit required is NGN 50.
Triple bonus up to 200%

18+. Triple is a bonus of 50% of the first deposit, 100% of the second deposit and 200% of the third deposit. The minimum deposit amount is NGN 500. The maximum bonus amount that can be awarded on the 1st deposit is NGN 50,000, on the 2nd deposit is NGN 100,000 and on the 3rd deposit is NGN 150,000. T&Cs Apply.

Visit site

Sports markets
Reliable app
User-friendly site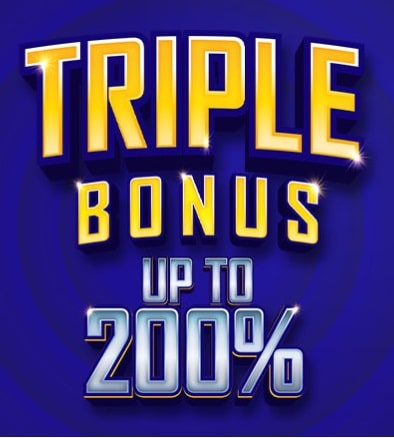 All T & C's must be met before any bonus can be withdrawn.
If requested, enter the Mozzartbet bonus code if asked for it when claiming the bonus.
It is also important to note that promotions and bonuses are subject to change. Hence, customers should always review the terms and conditions before participating in any promotional offer.
Why Should I Register On Mozzartbet?
Mozzartbet Nigeria offers a variety of sports and events to bet on with competitive odds. You can place live bets during matches. The website and mobile app are user-friendly for a seamless betting experience. If you have any questions or issues, Mozzartbet Nigeria provides customer support through email and phone.
The platform is licensed and regulated by the National Lottery Regulatory Commission, making it safe and trustworthy. It's easy to register and make your first deposit to claim a register bonus. Overall, Mozzartbet Nigeria is a reliable and good sports betting platform. If you're looking for a secure and trustworthy site with a diverse range of sports and events to bet on, Mozzartbet Nigeria is undoubtedly worth considering.
What Do I Need In Order To Register On Mozzartbet?
To be eligible to register on Mozzartbet Nigeria, you must meet the following criteria:
Be at least 18 years of age.
Have a mobile device or computer with internet access.
Valid email address or Nigerian mobile number.
Basic personal information, including your name, date of birth, and so on.
Create a unique username and password to access your account.
Agree to the terms and conditions set forth by Mozzartbet Nigeria.
Possess a valid form of identification such as a national ID card or passport.
What Should I Do After Completing Mozzartbet Registration?
After completing Mozzartbet registration, there are a few steps you should take to get started:
Log In
Now that your new account has been created, the very first thing you need to do is to log in. This will help you explore and navigate the sports betting site.
Complete verification
Upon logging in, you will be required to verify your account by providing your name and surname (which must match the account you will use for payout). This prevents fraud and ensures the security of your account.
Make Your First Deposit
Make a first deposit to start placing bets on Mozzartbet and claim the welcome bonus. Choose a convenient payment method and follow the instructions to complete your deposit.
Claim Your Registration Bonus
If you are eligible for a register bonus, be sure to claim it after making your first deposit. This can be done through the promotions section of your account.
Explore The Platform
Once your account is verified, and you have made your first deposit, you can start exploring the platform. Browse the sports and events available for betting, and place your bets using the user-friendly interface.
Don't hesitate to contact customer support if you need assistance.
What Are The Features That You Can Use After Registering On Mozzartbet Nigeria
After registering on Mozzartbet Nigeria, bettors can access a variety of features, including:
Live Betting
The live betting feature allows bettors to place bets on events that are currently in progress. Bettors can adjust and place bets based on in-game situations.
Virtual Sports
In addition to real-life sporting events, Mozzartbet also offers virtual sports that run 24/7. These virtual events are computer-generated and allow you to place bets on simulated matches and races.
Multiple Payment Options
Multiple payout options are available, including bank transfer, card and mobile payments. This makes it easy for bettors to make deposits and withdrawals using their preferred payment method.
Promotions and Bonuses
Mozzartbet offers regular promotions and bonuses to its users, including welcome bonuses, cashback offers, and free bets. These can provide additional value to your bets and chances.
Competitive Odds
The Nigerian bookmaker provides competitive odds on many of the events they offer. According to the operator, they have one of the best odds out there when compared with other bookmakers.
Payment Methods To Deposit Funds After Registering With Mozzartbet
Mozzartbet Payment Options & Withdrawals
Mozzartbet Nigeria offers several payment options for both deposits and withdrawals. Find listed below the available options for depositing and withdrawing.
Deposits
The online sportsbook offers deposit options via four financial operatives – Pystack, Interswitch, Quickteller and Opay. These four operatives altogether offer the following deposit options
ATM deposit.
Opay.
USSD.
Visa QR.
Instant credit web pay.
Internet banking.
Instant credit.
Bank deposit.
Web deposit.
Deposits have a quick turnaround time and usually reflect in the account instantly. Vital to note that there are no processing fees for depositing funds into your account. Furthermore, the minimum deposit is pegged at NGN 100, with the maximum deposit being NGN 250,000.
Withdrawals
For withdrawals, Mozzartbet uses two finance operators – Opay and Paystack. Between these two, Opay offers mobile withdrawals using one's mobile number, whereas Paystack offers only bank transfers.
There are no processing costs, and withdrawals are usually instant. Of the two, Opay is the fastest, with payments reflecting almost immediately. Bank transfers, on the other hand, could take longer depending on the bank, network and other factors. Also, users are to note that the minimum withdrawable amount is NGN 1,000.
Verify Your Account On Mozzartbet
It is important to follow the operator's instructions and provide all necessary information to avoid any issues with your account. In order to verify your account on Mozzartbet Nigeria, do the following:
Log into your Mozzartbet account.
Go to my account section.
Click Deposits.
Input your name and surname in the form that pops up.
Submit the form.
Note: Ensure that the name used matches the account name to be used for the payout.
How To Log In To Mozzartbet After Registering?
To log in to Mozzartbet Nigeria after registering, follow these simple steps:
Visit the Mozzartbet Nigeria website or open the mobile app on your device.
Input your username and password in the spaces provided.
Click on the OK button located at the top right corner of the homepage.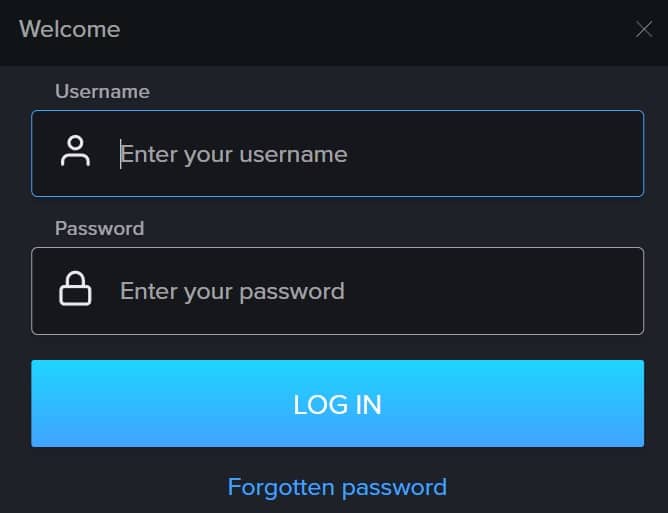 If you have forgotten your username or password, click on the Forgot password located below the login fields to reset your account information.
How To Access The Mozzartbet Account Deposit?
To access the Mozzartbet Nigeria account deposit, follow these simple steps:
Log in to your Mozzartbet Nigeria account.
Go to the Profile icon located at the top right corner of the homepage.
Click on My account.
Select the Deposits menu.
Choose your preferred deposit method from the available options.
Enter the amount you wish to deposit and follow the instructions provided by Mozzartbet Nigeria and the payment provider.
Confirm your deposit request and wait for it to be processed.
It is important to note that all deposit methods have the same minimum/maximum deposit limits and no processing costs. If you encounter any issues with your deposit, you can contact Mozzartbet Nigeria's customer support team for assistance.
Is It Legal To Register On Mozzartbet In Nigeria?
For now, the bookmaker is not accessible in Nigeria. Mozzartbet operates in several other countries, including Kenya, Serbia, Romania, and Croatia. We hope that the bookmaker will enter the Nigerian market soon and provide a safe and legal platform for sports betting enthusiasts in the country.
Mozzartbet Registration – Frequently Asked Questions
Still having questions? Check our FAQs section for further clarity:
How Do I Make A Mozzartbet Account?
Visit the bookmaker's website, click Register and complete the registration form.
How Long Is Mozzartbet Registration?
The duration for registering on Mozzartbet may vary depending on the user's chosen registration method. However, the registration process usually takes a few minutes to complete.
How To Verify A Phone Number On Mozzartbet?
Phone numbers are verified at account creation. Upon signing up, a confirmation SMS containing a link to complete the sign-up is sent to your number. Clicking the included link verifies your phone number.
How Can I Reset My Password On Mozzartbet?
Visit the sports betting site, click on Forgot Password below the login form, input your username and click Change Password. Then follow the link sent to your registered phone number to reset your password.
How To Delete My Mozzartbet Account?
The Mozzartbet website needs to provide additional information on how to delete one's account. Nevertheless, you can contact customer support and request to delete your account. They may need to confirm your identity before proceeding with your request.
How To Reactivate My Mozzartbet Account?
The online bookmaker is silent on deactivated accounts and how to reactivate them. However, If you are unable to log into your account, reach out to the customer support team through email or phone to resolve all issues.