After landing a few winners on the weekend's soccer action, you'll probably be thinking about making a Bet9ja withdrawal. If this is the first time you've taken money from your account, our step-by-step guide will show you how to withdraw from Bet9ja.
Of course, for readers here looking for additional information before getting started, you should check out the latest Bet9ja promotion code for the new customer bonus.
How can I withdraw my Bet9ja bonus?
Bet9ja boasts one of the largest welcome bonuses in Nigeria offering 100% up to N100,000 for sports betting and 50% for casino gaming. That means if your first deposit is N5,000, you'll receive N5,000 in bonus funds for sports and N2,500 in bonus funds for casino games.
However, can you withdraw the Bet9ja bonus? Absolutely – if you complete the wagering requirements set out in the terms and conditions. Follow these steps to understand the process all the way up to the all-important Bet9ja withdrawal.
Register an account and use our Bet9ja promo code to lock in the bonus.
Make your first deposit and your bonus will be added to your account.
The bonus funds must be wagered 10x on single-line bets at odds of 3.00 or greater.
If you complete this requirement within 30 days, you can withdraw your winnings.
Note that the Bet9ja withdrawal rules state that if a player makes a withdrawal before completing the wagering, the bonus is null and void.
Go to the payments page and select 'Withdraw'.
Choose your preferred Bet9ja withdrawal option and follow the on-screen instructions.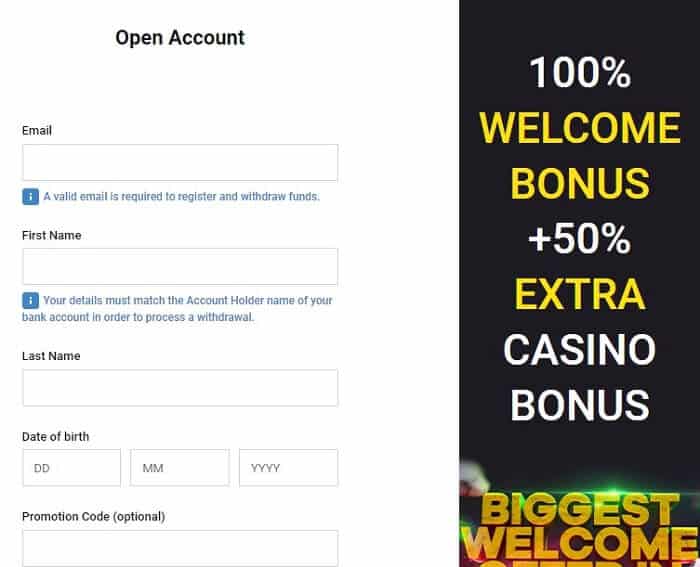 What are Bet9ja withdrawal rules?
With sports betting and online gambling being regulated in Nigeria by the Lagos State Lotteries Board, all operators have their own withdrawal policies that are in line with the licensing rules. Here's an overview of the primary Bet9ja withdrawal rules according to its T&Cs.
What is the minimum withdrawal on Bet9ja?
Although the minimum deposit is only N100, the Bet9ja minimum withdrawal limit is N1,000, which is somewhat unbalanced. On the positive side, in the terms and conditions, a specific Bet9ja withdrawal rule states there are no fees.
What is Bet9ja withdrawal limit?
When that huge combo bet comes in, rather than thinking about the minimum, you'll want to know what the Bet9ja maximum withdrawal limit is? We can tell you it's N9,999,999 in a single transaction.
What documentation is needed for a Bet9ja withdrawal?
By creating an account with Bet9ja, you are agreeing to its terms and conditions, which apply to how to withdraw money from your account. The betting company emphasises that before a Bet9ja withdrawal, it may undertake verification checks.
When this happens, you could be asked to submit any (or all) of the following:
ID card (front and rear)
Copy of credit card (if used for the deposit)
An official document, such as a bank statement, that is no older than 1 month
How to withdraw money from Bet9ja?
It's easier than you think to withdraw money from Bet9ja, and furthermore, the betting site provides several useful tutorials to assist bettors. One of the most common queries is whether the Bet9ja withdrawal process is the same across all platforms. We've produced these guides to help out.
How do I withdraw money from my Bet9ja account to my bank account?
Before proceeding with this option, it's worth knowing that the name on the bank account must match the name provided on the Bet9ja registration form. You cannot use someone's account to withdraw.
Log into Bet9ja and go to 'My Account' and select 'Withdraw'.
Next, you must register (link) the bank account with your Bet9ja account. Do this by going to 'Manage Bank Account', then 'Add Bank Account'.
Complete the required details.
After registering the bank account, hit 'Withdrawal'.
Enter the amount you want to cash out. Remember N1,000 is the minimum.
Click 'Make Withdrawal', and then you'll be asked if you want the OTP sent via SMS or email.
Enter the OTP to authenticate and confirm the Bet9ja withdrawal.
How to withdraw from a desktop Bet9ja account?
The process that is shown above for how to withdraw money to a bank account follows the desktop guide. Therefore, customers only need to use those seven steps above.
How to withdraw from a Bet9ja Mobilelite account?
Many customers prefer to use the lightweight Bet9ja mobilelite platform. It's also possible to complete deposits and withdrawals from here. In fact, the method for how to withdraw money is identical to desktops. Here's a quick recap:
Open your account and go to 'Withdraw'.
Link your bank account if you haven't done so yet.
Click the 'Withdrawal' button and enter the amount you want to take out.
Bet9ja will send you an OTP which you must enter to confirm the transaction.
How to withdraw from a Bet9ja Mobile account?
If you want to make a withdrawal from a mobile account, such as the Bet9ja app, the steps are the same as withdrawals via the desktop and mobilelite platforms. Follow one of the guides above and you can't go wrong.
How many hours does it take to withdraw from Bet9ja?
Subject to any verification procedures, bettors must allow up to 5 banking days to withdraw from Bet9ja. This is how long it takes this betting company to process these requests. Following that, you must wait a further 24 hours for the money to appear in your bank account.
Problem with Bet9ja withdrawal
Although it's rare, customers may encounter an issue with their Bet9ja withdrawal from time to time. The primary issue is when the name on the player's Bet9ja account and the bank account doesn't match. However, this can easily be avoided by making certain that you create your betting account with the same details. Another issue is the 'pending withdrawal', which we explain below.
How to query a pending withdrawal on Bet9ja?
If you want to know the status of your withdrawal request at Bet9ja, you must log in to your account. Then, visit the 'My Account' section and 'Withdrawals'. From there, choose 'Account Statement' and you can review the withdrawal to see if it has been processed yet or not.

Bet9ja Withdrawal – Frequently Asked Questions
Like everything, once you have completed one transaction with Bet9ja, you'll know how to withdraw money forevermore.
Can I withdraw money from Bet9ja on the weekend?
Bet9ja doesn't provide specific information as to when it processes withdrawal requests. However, its T&Cs state that it strives to process all withdrawals within 5 banking days, which leads us to believe that it doesn't offer weekend withdrawals.
Can I withdraw my deposit on Bet9ja?
A general rule among online betting sites is that a bettor's deposit must be wagered 1x before it can be withdrawn. This is to prevent money laundering and people simply using the bookmaker to swap money between accounts.
Why is my Bet9ja withdrawal pending?
For all the positive attributes of Bet9ja, its withdrawal process is rather long. Your withdrawal is pending until Bet9ja processes it, which can take up to 5 banking days.