Find out everything you need to know about how to fund Bet9ja account.
Promo Code & Welcome bonus on Bet9ja
The Bet9ja promotion code provides a welcome bonus of 100% ₦100,000 for the sportsbook. In addition, a 50% Extra Casino Bonus is available through the same promotion.
This welcome bonus is available for new customers who sign up with bet9ja and make a deposit. To receive the new player bonus amount, bettors must meet certain qualifying criteria and the key terms and conditions are listed below.
Only available for new customers who do not have an existing account.
Any deposit made with the methods listed on the bookmaker website apply.
The bonus is available for in-person sign ups, but the additional 50% casino bonus is not available.
Only one bonus is available per person. Any bettors who receive the bonus and set up another new account will breach the T&Cs.
Wagers on any sports market with odds 3.00 must be made to qualify for the bonus.
Maximum first deposit amount of N100,000.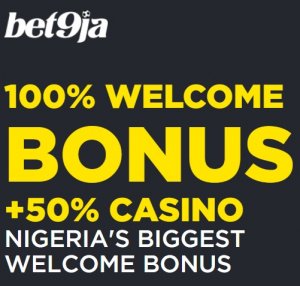 How to fund your Bet9ja account with an ATM card
Before completing the transaction, customers will need an ATM card and a Bet9ja user ID. This ID number is located at the top right of the homepage when customers login to an account on it must be used when following the guide on how to deposit on Bet9ja in Nigeria.
Follow the step by step guide below on how to fund my Bet9ja account via an ATM card.
To get started, head to a Quickteller or Interswitch ATM machine and insert the card and input the pin number.
Next, a list of options will display. Press the 'Pay Bills' option, or the Quickteller Bet9ja option, if the ATM supports this method.
Then, select the type of account you have. The options are: 'Savings', 'Current' or 'Credit'.
A list of payment options will then display on the screen. From here, select either 'Pay Merchant' or 'Other' depending on the machine.
Enter the bookmaker merchant code, which is 04226901.
Input your own user ID number that is located on the top right page of your betting account.

Finally, you will be prompted to input the amount you wish to deposit into your account. Enter this detail and press proceed. Once the transaction is complete, you should receive a notification confirming the transfer.
How to remove ATM card from Bet9ja account
Once a customer knows how to fund Bet9ja accounts via ATM payments, they can also remove any cards that have expired. The bookmaker uses software that automatically saves your account details once a deposit or payment is made. This applies to ATMs too, but if you wish to remove your account details from the betting site, follow the few steps listed below.
Log into your bet9ja bookmaker account and head to the 'Deposit' section.
From here, input any amount into the deposit section. Then, the site will redirect to a new page where customers can choose to use existing payment options, or add new ones.
Next to existing payment methods, there is a small x sign. To delete previous payment options, click the x and it will be deleted.
How to fund your Bet9ja account with Access bank ussd code
Customers can find out how to fund Bet9ja accounts with the Access Bank ussd code below. Before starting this process, players must have the Access bank app ready. Before using this guide on how to deposit on Bet9ja, be aware that this deposit method charges an N45 fee.
First, open the Access Bank app and login using the unique username and set password.
On the homepage, the Bet9ja icon will appear. Select this option then choose KC gaming as the next option. Players will then be prompted to enter and confirm the amount they want to deposit.
A transaction pin will be required to complete the funding process.
Deposit money on Bet9ja with a recharge card
Using a recharge card to fund your Bet9ja account can also be completed using ATM and Quickteller services. To add money to your bookmaker account via a recharge card, go through the steps below about how to deposit on Bet9ja.
Sign in to your account and hit the deposit option. From here, choose the 'Instant Card Deposit' option, where you will be redirected to input the amount you wish to pay.
Next, some payment details are required from your recharge card. These include the 16-digit number on your card, expiry date and security code (also known as the CVV).
Before you proceed, a one-time secure code will be sent to your mobile device via SMS. Input this onto the screen to complete the deposit.
The funds should then be in your account immediately.
Fund your Bet9ja account with Quickteller?
Quickteller is an online payment method and customers can quickly learn how to deposit on Bet9ja with a few simple steps. Fees of NGN25 plus 1.25% charges up to NGN50 apply when using this method.
To begin, head to the Quickteller website.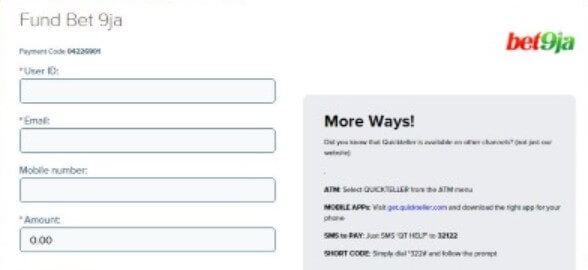 Go to the Bet9ja section and enter your unique account user ID (located in the top right corner of your account page). You must then input an email address and mobile number.
Players will be prompted to enter the amount they wish to deposit and verify payment information.
Click the 'Pay' option. This will process the transaction and a receipt and email confirmation will be provided once the payment is complete.
How To Deposit In Bet9ja via Paystack
Paystack is a quick online payment system, specifically for African and Nigeria customers. Bettors can use the function to credit Bet9ja accounts and for quick transactions. Follow the steps below to how to fund Bet9ja accounts.
Head to the bookmaker website, login to your account and head to the 'Wallet' section.
Once logged in, press the deposit link and click on the 'Continue' option next to the instant card deposits.

You will be presented with different options. From here, choose Paystack, input the amount you want to deposit and finalise by pressing the deposit funds option.
Confirm the amount. To complete, you must fill in card details and hit the 'Pay' button for the funds to transfer immediately.
Fund your Bet9ja account with *737#?
*737# is a GTB Bet9ja ussd code that customers can use to add credit to their account. The Bet9ja ussd code can be used via mobile devices and the account will be credited in seconds. The steps below outline how to complete a transaction using the GTB code.
Head to the keypad on your mobile device. From here, type in the code *737*50*AMOUNT*500#. For example, if you want to deposit NGN30,000, you would type, *737*50*30000*500#/.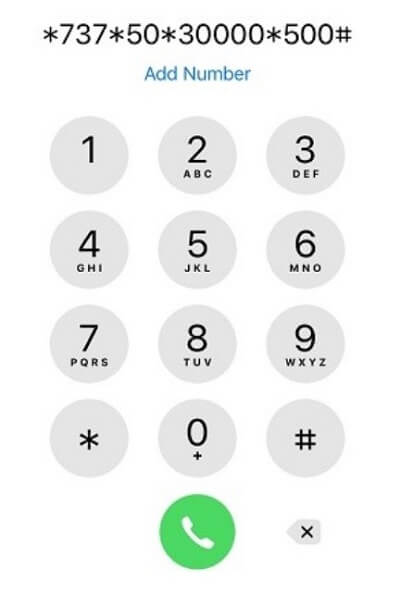 To continue the transaction, you will be prompted to enter your account user ID. Once this is entered, confirm the account details and proceed.
Payments should be completed instantly and displayed in an account. Players will also receive email confirmation once the credit is paid.
Fund Bet9ja account with *894#
The *894# Bet9ja ussd code is a way for First Bank account holders to fund their betting site accounts. The step-by-step guide below shows how Frist Bank users can credit their bookmaker account.
Open the keypad on your mobile device and type in *894#. Then select the option 'Pay Merchant' and select Bet9ja.
Next, you will need to enter your specific user ID. Once this is confirmed, you can select the amount you wish to deposit into your account.
The final step is to verify and confirm the chosen amount. When the payment is complete, players receive email confirmation of the transaction.
How to transfer money to my Bet9ja account with phone?
The bookmaker has a bet9ja mobile lite version of its sportsbook and casino. This allows punters to access betting options on their mobile devices. But it also supports account management options, including making transfers. Follow the how to fund Bet9ja accounts mobile lite instructions below.
Open mobile lite and log in using your user name and password. Once in, head to your account section and press 'Deposit' from the drop down menu.
A list of available deposit methods will be available on the list. Choose your preferred payment method, complete the process and an account will be credited.
Change bank account on Bet9ja?
If players need to update their bank account details via the bookmaker, follow the easy steps below.
Login to your account and select the 'Change Profile' option on the sub-menu.
This will bring up your payment details. Next to the 'Bank Details' button, there will be an 'Edit' option. Click this to proceed.
You will then be able to enter the new, relevant bank details and confirm. Once verified, deposits and withdrawals can be made to the new bank account.
How to transfer money from Bet9ja account to bank account?
Transferring money from a bookmaker account to a bank is a straightforward process. In a few clicks, customers can complete the withdrawal process from their bookmaker accounts. Use the guide below to make any withdrawals from Bet9ja to a chosen bank account.
To get started, login to your unique account and then select the 'My Account' option. Then select 'Withdraw'.
You can then input your preferred bank account details, such as full name, account number, email address and account type.
Once the correct details have been typed in and confirmed, you should receive a one time code. Enter this code to complete and verify the withdrawal.
After the 'Transfer' button has been clicked, the process is complete.
Transfer money from your Bet9ja account to another Bet9ja account?
Sometimes, rather than knowing how to fund Bet9ja accounts, bettors need to send money between separate bookmaker accounts. In that case, they should follow the steps below. This will allow you to shift funds between existing accounts within seconds.
Login to the account you want to send the funds from. From here, click the 'My Account' option and select the 'Transfer Fund' button.
For the next step, you will need the user ID of the account holder you are transferring the money to. Input these details and also set a unique, on time four-digit code that the recipient can use.
You can then confirm the transfer and the recipient account will be credited.