Betway Aviator is among the popular casino games on the betting site. Bettors looking to try something different will find this game captivating and thrilling. This game came into the online casino scene in 2019, and not so many people know about it.
As a result, this guide will cover details about the game, how to play Aviator, its rules, and other pertinent information useful to individuals interested in learning about it.
What Is the Aviator Game?
The Betway Aviator is one of the recent additions to Betway's collection of games. Spribe, an innovative iGaming company, is the provider behind this online casino game.
Aviator has a very simple concept that you can easily grasp. An airplane featured in this game represents your potential winnings as a player. Your stake increases as soon as the plane begins to fly higher and higher.
Your instinct and luck play a major role in this game, as you have to predict when the plane will fly off your screen. This is because players lose their stake and their potential gains when such occurs. Hence, you must cash out your Aviator bet before the plane flies off to have your stake and winnings intact.

How to Play Aviator on Betway Nigeria?
Betway Aviator doesn't need a specific skill or pattern but your instincts. Punters who register an account using a Betway sign up code and claim up to 250,000 NGN as a welcome offer can also get Aviator free flights. However, to get Aviator free flights, they need to deposit at least 1,000 NGN or more.
Before getting on the betting site, let's briefly discuss how to play Aviator on Betway Nigeria to familiarize yourself with the whole concept. Below is a guide to make it easier for readers.
Login to your Betway account to access the site's homepage.
Then locate 'Aviator' at the top of your screen. Click on it to enter the Aviator game arena.
You will see an area to enter your stake. Enter the amount you want to wager and click the green 'Bet' button showing your intended stake.
You can choose to place two bets simultaneously.
Immediately after the game begins, the multiplier increases. An increase in the multiplier means an increase in your stake.
Using your instincts, wait as long as possible before hitting the cashout option. Hitting cash out allows players to claim their winnings.
However, players must understand that they risk losing their bets and potential winnings if the plane flies away before hitting the cashout button.
In addition, Betway Aviator offers an Auto bet and Auto Cashout feature where players can dictate when play should end and when their bet and winnings should automatically cash out.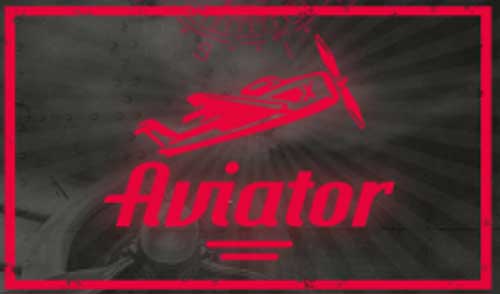 Betway Aviator Game Rules
Certain rules and regulations guide Betway Aviator, which members must abide by. Let's briefly analyze a few main rules of playing the Aviator game on Betway Nigeria.
Place Your Bet Before the Game Commences
Before the start of the game, it's compulsory to place your wager. This is because your wager and the multiplier combine to give your bet's outcome when the plane takes off.
Focus on the Plane While It Takes Off
Players must focus immensely and hope for good fortune as the plane flies high. The more the plane rises, the more the win multiplier boosts your stake. Therefore, you must fully immerse yourself in the game in order to make the required decision when the time comes.
Cash Out Your Funds Before the Plane Flies Off
Here is the most important rule of the game, as your decision here will have a direct influence on your potential winning. Ensure you cash out your game before the plane crashes or flies off your screen. Failure to make a timely decision will be costly as you can lose your stake, including your potential returns.
Aviator Games Review
Since Aviator entered the casino betting world in 2019 through Spribe, many bettors have embraced it. It has become one of the favourite casino games for bettors.
This multiplayer game has a simple concept that a novice in betting can easily comprehend. Betway Aviator game arena can be categorized into three. The first section is where you can observe the plane, how it flies, the increase of your bet multiplier and the plane's point of disappearance.
In the second section, players can manage their game and place bets. You will also find the double bet feature here, allowing players to place two separate bets. The third section lets you view other active players, your betting and winning history, and more.
Furthermore, Betway Aviator uses fair technology to decide the length of each round and preserve fairness in the game results. It's an innovation where players can check themselves to confirm the authenticity of an outcome.
One unique feature of the Aviator game is the ability to withdraw your winnings before the game ends. You can also view a list of active bettors and their game-related actions, which you can imitate if you wish.
Players may rely on their instincts and luck to excel in this game, as there isn't a specific strategy. However, you might use the big stake approach if you have the staking power. You place a large wager and withdraw your winnings after a few seconds. Nevertheless, you must understand that nothing is guaranteed in betting, as you could also lose your big stake.
FAQs
To help you understand more about the Betway Aviator game, we provide answers to some of the frequently asked questions.
Can you play Aviator on Betway?
Yes, Betway users can play Aviator on the betting site. Click "Aviator" at the top of the homepage to get started.
Where to find Aviator at Betway?
Players can easily locate Aviator on Betway. After you log into your account, you will find the game at the top of your screen.
How to cash out on Betway Aviator?
To cash out on Betway Aviator, hit the cashout button during gameplay. Failure to hit the cashout button before the Aviator plane flies off your screen will lead to the loss of your stake and potential winnings.