The Super Eagles have not qualified for the World Cup in Qatar. But there will still be huge interest in the competition. This BetKing World Cup betting guide is designed to show you what to look out for ahead of the tournament.
BetKing World Cup Betting
The nation was distraught when Ghana beat the Super Eagles in qualifying. It will be only the second Cup since 1994 that Nigeria has not competed in. But that does not mean that the country will not take an interest in the biggest international football tournament in the world.
World Cup betting is sure to be very popular, as Nigerian football fans make their selections on all the games. BetKing soccer could be one of the best places to visit. There will likely be a wide range of markets with competitive odds.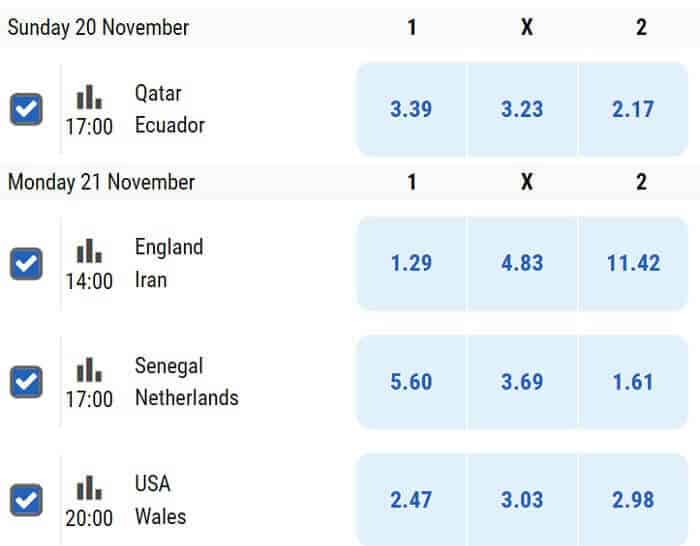 What Are the BetKing Welcome Offers?
At the current time, there is no information on what the welcome offers may be for the Cup. Keep an eye out for any BetKing referral code, though.
BetKing Football Betting Options
Nigeria will sadly not be in Qatar for the Cup. However, there is bound to be a very good selection of betting markets available at BetKing. The World Cup winner odds are already on the site, and every single game will have its betting market.
Customer account holders will be able to bet on outright winners, top goal scorers and group winners. As well as plenty of other markets. If you are at all used to using this betting site during the rest of the season, you will know that the BetKing World Cup betting markets will be just as good.
Football fans should start checking the BetKing site soon to find all the latest odds and offers. With so many different nations competing, there is a lot of information to take in. Once you do your research, you will be able to put that knowledge to good use on the BetKing betting site.
The 2022 Cup will be held in Qatar from 20th November until 18 December. There will be many opportunities to make your selections on all the games throughout the tournament, and BetKing will be one of the most popular betting sites in Nigeria during that time.
In Which Countries Can You Bet on BetKing World Cup?
BetKing is a Nigerian success story. It is a relatively new betting company but has already gained international success and is concentrating on African markets. At the current time, BetKing is available in Nigeria, Kenya, Ethiopia and Ghana. Customers in all four countries will be able to bet on the Cup this year.
Current BetKing Welcome Bonus
BetKing offers multiple promotions; both for new and existing customers. One of them is the Free Bets offer.
You can use the VIPBET BetKing promo code when you sign up for a new customer account and then explore all the markets available.
BetKing World Cup FAQs
Can I live stream the World Cup on BetKing?
Although BetKing has a very good live betting selection, there is currently no live-streaming feature on the site. You will be able to access live Cup action on a number of broadcasters and use the live betting section at BetKing to make your selections.
Is BetKing offering a World Cup offer?
There is no offer on the BetKing betting site at the current time. But there is still a month to go before the tournament kicks off, so there could be promotions and offers to appear and launch before the Cup starts.