Even with the latest Bet9ja mobile version, many customers prefer to use the Bet9ja old mobile site. Indeed, even with a slow internet connection, the Bet9ja old mobile site works perfectly as it does not consume much data.
How to Access Bet9ja Old Mobile Site?
With the new Bet9ja mobile app, most punters are having trouble accessing their old Bet9ja accounts. Indeed, the site keeps redirecting its mobile users to the new version. If you visit the Bet9ja homepage, you will be given the option to use the new or old mobile version, but whichever option you choose, you will still be redirected to the new Bet9ja mobile site.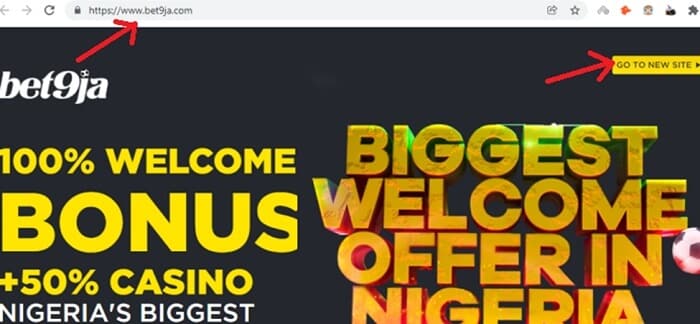 You can only get access to the old mobile.Bet9ja.com website using the right URL.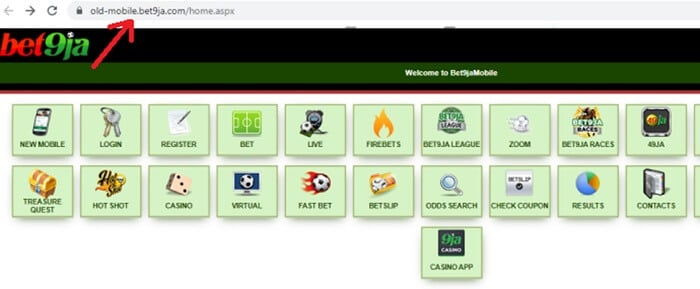 How to Download the Bet9ja Old Mobile App on Android?
The old mobile.Bet9ja.com is compatible with multiple Android devices and is free to download. Better yet, the app does not take up too much of your phone's storage space. Here are the steps to download the old Bet9ja app on your Android smartphone.
Step 1: Enable download from 'unknown sources' on your mobile setting.
Since the Bet9ja mobile app is not from the Google Play store, you must manually enable the download feature from your phone's setting.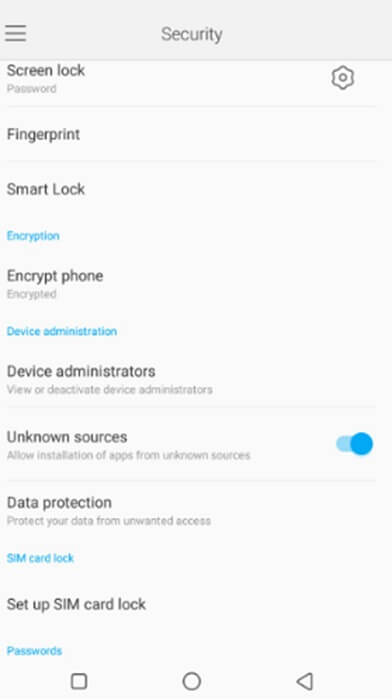 Step 2: Click the 'Download Casino' or 'Download Sportsbook' from the homepage. The apk file has a reasonable size of 4.7 MB, which does not take up much of your space.
Step 3: Install the app and login in to start using the Bet9ja old app. If you don't have an account yet, you can quickly sign up on the old mobile site. Just click the 'Register' button and enter the required details. As a new user, you qualify for a welcome bonus. To claim the Bet9ja welcome bonus or any other promotional offer, you can use the Bet9ja promotion code to activate the offer.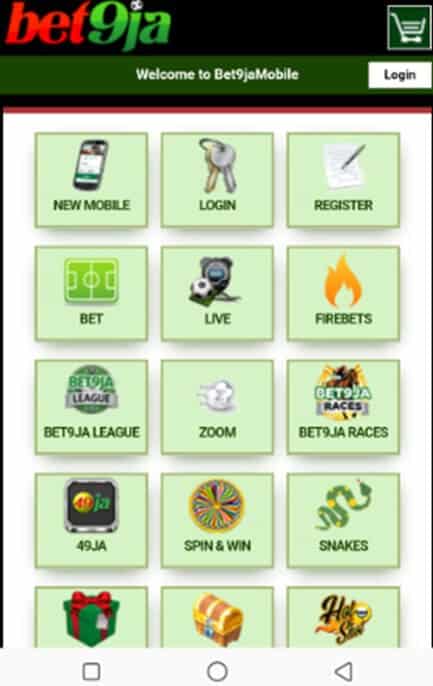 How to Download the Bet9ja Old Mobile App For iPhone?
Unfortunately, there is no option to download Bet9ja old mobile for iPhone users. However, you can still access the mobile version using your mobile web browser. For example, using Chrome or Safari, enter the link: https://old-mobile.bet9ja.com/home.aspx to the old website. Here, you can create an account and place your wagers on the go. As a new player, you can claim the available welcome bonus to boost your bankroll and help you get started.
The mobile version of Bet9ja old mobile for iPhone works just as fine as the downloadable app, and you will have access to a simple and clean interface. You can also easily use other available features such as welcome bonus, sports betting on Premier League, live betting, and more. You can easily create a Bet9ja old mobile site login account from your iPhone mobile browser as a new user.
How To Get The Old Bet9ja Mobile Version?
If you don't wish to download the old Bet9ja apk For Android, you can still access the mobile version from either your Android or iOS device. To do so, you only need to use this link for the old mobile site. The website is fully optimised to remain functional on multiple mobile devices, and regardless of your screen size, you can access all the features available on the Bet9ja old mobile site. This old version does not consume much data and works well even on a limited internet connection. Even when using an old phone, you can place your wagers easily.
🤔 Differences Between Bet9ja Old Mobile & Bet9ja New Mobile Version
There are various distinctive differences between the old mobile.Bet9ja.com website and the new mobile version. These features are the main reasons why most Nigerian punters still prefer using the Bet9ja old mobile rather than the upgraded versions. Here are the qualities that set these two apart.
Functionality
This is the key feature that sets these two options apart. While the new version still functions perfectly and is modernized, it does require a strong internet connection and higher mobile operating systems. Unfortunately, most Nigerian users have limited access to internet connections, while others don't have smartphones with advanced operating systems. Thus, the new version has blocked many punters from accessing sports betting at Bet9ja. Luckily, the Bet9ja old mobile site runs seamlessly on old phones and does not consume much internet data.
Compatibility
Similar to the functionality aspect, the new website and the downloadable apps are only compatible with the latest mobile operating systems. Hence, a player using an old phone cannot download the Bet9ja app. Additionally, the new version is very compact, and it does take up much of your phone's storage. On the other hand, the Bet9ja old mobile for iPhone and Android is fast and light. It is also compatible with many smartphones, and it runs smoothly, allowing you to place bets easily.
Quality Features
The new version, although quite dense, comes equipped with a decent selection of features designed to enhance your sports betting experience. The site has a modern touch, and the layout is professionally designed to make navigation seamless. The interface and graphics used are high quality, which is not the case with the Bet9ja old mobile site login.
Why Are Some Players Still Using Bet9ja Old Mobile?
As mentioned earlier, many Nigerian players still prefer using the old mobile.Bet9ja.com version to the latest options. This is because most of them still use old phones which can only access the Bet9ja old mobile site. Ideally, the old version is light and can easily be accessed through a phone with a limited operating system.
Additionally, the majority of punters from rural areas hardly have stable internet connections. As such, having a platform that does not consume much data allows such players to participate in sports betting and live betting without worrying about having to incur more costs on buying more internet bundles.
✔️ Pros of Bet9ja Old site
Super fast and light
Compatible with phones that have limited operating systems
Does not need high internet connectivity to operate
Easy interface and navigation
It contains all the features of the main website and is still super lite
Easy to place bets and cash out from an old phone
Free download
❌ Cons Of Bet9ja Old site
Outdated graphics, layout, and design
It does not have the latest features that add value to sports betting and live betting, such as the live stream feature.
Old Mobile Bet9ja Shop – What Is It?
The Bet9ja shop on the old mobile version allows you to: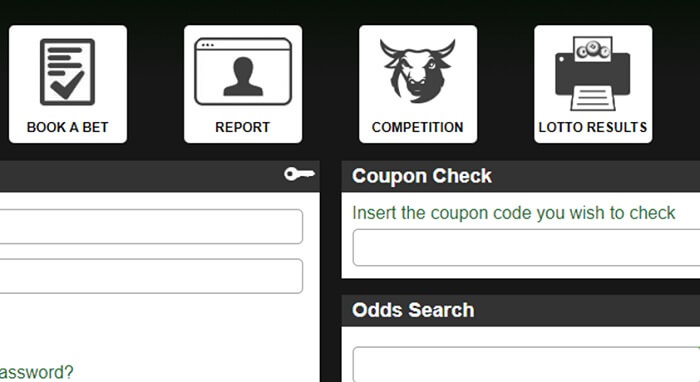 Book a Bet
You can request to book a particular bet before a match starts and print this booked bet. Then you can show the printed bet at any Bet9ja shop and make the payment. The cashier will place the bet, and it is important to keep in mind the bet will be placed based on the odds as at when the payment is being made.
Report Any Issues
If you have any issues with your account, you can request assistance via the Bet9ja shop.
Print Lotto Results
There is also an option to download the Bet9ja lotto results, which come in handy if you plan to try your luck by placing a lotto bet.
Check Competitions
There is a Bet9ja league shop mobile-agent leaderboard where Bet9ja agents compete to earn a double commission when they register more new users.
How to Withdraw Money from Bet9ja Old Mobile?
You can easily withdraw money from your Bet9ja old site login account using various payment methods such as:
Quickteller
GT Bank
Polaris Bank
FirtsMonie
Interswitch
Zenith
OPAY
Providus Bank
UBA Instant Bills Pay
The withdrawal process is similar to that of the new website. You only need to follow these steps:
From the homepage, click on the 'login' button on the top right corner
Enter your username and password
Click on 'My Account' and select 'Withdraw.'
Choose your preferred payment option and the amount you wish to transfer.
Confirm the details you have provided, and the transaction will be placed under review for 24 hours, and thereafter the withdrawal time will vary depending on the method you choose. This could range from instant e-wallet options to up to 5 days for bank transfer.
How to Access Live Betting on Bet9ja Old Mobile Site?
The Bet9ja old mobile site also has a live betting option to place wagers on live sporting events. The available sports include soccer, basketball, tennis, volleyball, handball, and baseball. You access the live betting option from the homepage by clicking the 'Live' button.
You can place live bets on major football leagues, including the Premier League, the UEFA Champions League, La Liga, and more. The odds of major football matches are favourable, which gives value to your winning bets.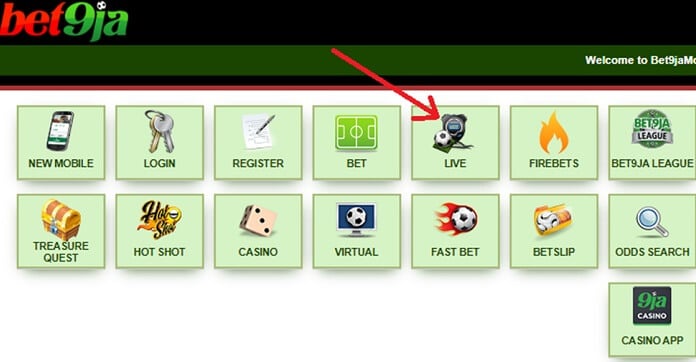 💸 How to Bet on The Premier League on Bet9ja Old Mobile Site?
The Premier League is one of the popular international leagues among Nigerian punters. With matches happening around the year, there are many betting opportunities that you can wager on. Top betting markets include 1X2 bets, handicap, over/under 2.5, correct score, both teams to score, first goal and more. To take advantage of these diverse markets, we have listed the steps to follow below:
Login to your account or create an Old Bet9ja login account if this is your first time. Also, as a new user, you qualify to claim the welcome bonus and other available offers on the site.
Then fund your account using your preferred payment method.
From the homepage, click the 'bet' option, which will take you to an interface with all the available sports.
Click on 'Soccer' then 'England'. You will be provided with the various England leagues, including Premier League, FA Cup, Championship, and EFL Cup. Select 'Premier League.'
From the matches highlighted, choose the team you wish to bet on. The odds are clearly outlined, and the bet markets are listed at the top.
What is the Difference Between Bet9ja Old Mobile and Mobile Lite?
Unlike the Bet9ja old version, the Bet9ja mobile lite comes equipped with a considerable collection of functionality that helps enhance your gambling experience. For example, the mobile lite site has a sleek and enhanced layout, making navigation easier. It also has a well-structured and calibrated interface that boosts user experience. All the main categories are located at the top, and it is easy to identify what you are looking for.
Old Mobile Bet9ja – Our Review
It is understandable why a majority of Nigerian punters still prefer using the Bet9ja old mobile site despite the introduction of a modernized and fully customised Bet9ja website. With the limited internet connection in the rural areas, punters are better off sticking to the old mobile.Bet9ja.com, which does not need much data. This means that you don't have to spend much money buying internet bundles.
Also, if you are using an old phone, you can still seamlessly place wagers and withdraw your winnings from the old Bet9ja site. On the other hand, the new Bet9ja site has a lot to offer, including valuable features that will enhance your sports betting experience, which we talked about in our full Bet9ja review. These features include live betting, live score and statistics, and an improved betting interface. You can check out more about the new Bet9ja website here.