If the bookmaker always wins, why not become a BetKing agent and be the bookmaker? This comprehensive guide explains the steps and requirements for being an agent. It also reveals the commissions that agents receive and highlights the pros and cons of becoming a bookmaker.
For people with a passion for sports betting and business, this could be a golden opportunity to combine these two interests. Continue reading to learn the ins and outs of what it takes to be a BetKing shop agent.
How To Become An Agent At BetKing Nigeria: Step-by-Step
The process for applying to become a BetKing agent in Nigeria is straightforward. You can follow these steps that show you how to get started.
Visit BetKing
Use the link on this page to visit BetKing Nigeria. This betting company is mobile-friendly, so you use any type of device that has an internet connection.
Click Become An Agent
In the menu, click the Become An Agent tab. This takes you to the information page related to this opportunity. It explains the requirements and gives a list of advantages. At the bottom of this page, there is a link for the online registration form.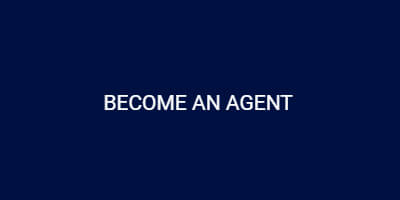 Register
Complete the New Agent Application form. This only takes a few minutes. You also need to provide photos of your premises – both outside and indoors. When you've done that, click Submit to send the application.
That's all there is to it. You can track the progress of your application through your account. If you haven't joined yet, you must complete the BetKing registration process.
When you're ready, log into BetKing and select Tickets from the My Area menu. From there, enter your application ID into the search bar to bring up information on the status of your request.
A further note for applicants that are not currently BetKing customers. You can sign-up using the BetKing promo code VIPBET and receive a Free Bet bonus.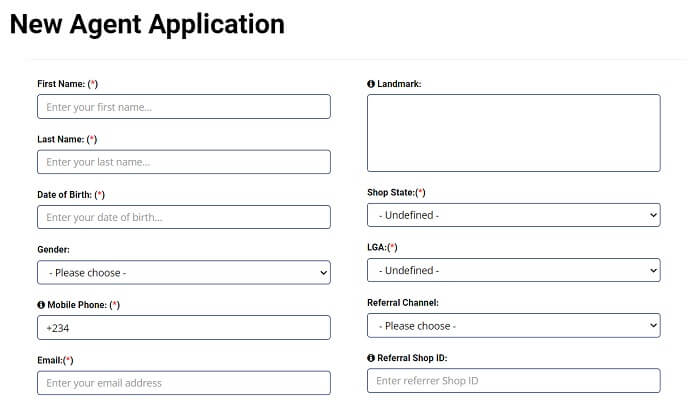 What Are The Requirements To Become A BetKing Agent?
Of course, there are some specific requirements that are necessary to register as a BetKing agent. Unfortunately, if you cannot tick all of these boxes, your application will be declined:
The location of your shop should be in a busy area. Generally speaking, BetKing doesn't allow shops to be too close together. However, exceptions can be made in certain areas.
The shop/business premises needs to be big enough for a minimum of two cashiers.
There are also specific requirements related to electronics – you need a minimum of 3 televisions, 3 laptops, and 2 thermal printers.
The internet connection in the shop must be stable.
You must ensure that you have the starting capital (#25,000)
Also, the shop must have its own power supply or generator.
How To Set Up Your BetKing Agent Account?
This betting company has an experienced team behind it, which helps to assist applicants every step of the way to register on BetKing and advise on different aspects. Here's a general overview of the procedure.
Pre-application
Before applying, you need to go through the requirements checklist to ensure you meet the criteria. It is not worth applying if you do not.
Applying
Visit BetKing and complete the online application form.
Application Status
You can monitor your application status, which will be marked as one of the following: Call Validation, which means the application is under review. Sent for Inspection, meaning a date has been sent for a representative to visit your shop. On Hold due to incomplete information, Rejected, or Approved. Note that the last
Sent for Inspection
When your application passes the first stage, a BetKing representative will visit your premises for a closer look around and to discuss the proposal in more depth.
Approved
If you pass the inspection, you will officially become a BetKing agent. Your agent account is created and you'll be notified.

How Much Is BetKing Agent Commission?
BetKing states in its prospectus that agents can earn up to 30% in commissions. However, no precise data is given until you meet with a representative as to how much turnover you need to achieve to reach the 30% target.
Once you are a BetKing shop agent, it's possible to view your shop's Commission Estimate Reports, which break down your estimated commission on a daily basis. You can view reports for both sports and virtuals, so it's fairly comprehensive. These are the available commission estimates you can see from the dashboard:
Sports Commission Estimate
BK Virtual Commission Estimate
GB Virtual League Commission Estimate
Color Color Commission Estimate
How Much Is BetKing Agent Registration Fee?
The BetKing agent registration fee is a secure deposit of 25,000 naira. Although this is relatively low, the true cost of getting the business up and running is likely to be much higher. You must consider the cost of 3 TVs, 3 laptops, and 2 thermal printers, which are a requirement in Betking's terms.
Moreover, there will be rental fees on your shop and salaries to pay to your employees. Prospective agents need to factor in all of these costs to calculate if this is a viable business. Certainly, it is in the right area with a high volume of bettors, so location is extremely important.
Frequently Asked Questions
How do I register for BetKing in Nigeria?
If you want to become a BetKing agent in Nigeria, you can apply online. Simply visit the betting site and click the Become An Agent link. On this page, you can view the criteria, such as starting capital and the equipment you need in your shop. 
Then, there is an online application form to complete. If you qualify, a meeting is arranged to send a representative to your shop. After that, you should be approved by the company.
How much does it cost to be a BetKing agent?
BetKing mentions on its product page that the starting capital is 25,000 naira, which I assume is the BetKing agent registration fee. You must also factor in the setup cost of buying the electronics you need and the rental fees of the shop.
How much does BetKing pay its agents?
Of course, this depends on the turnover of the shop. The commissions can go as high as 30%. Plus, there are weekly and monthly bonuses for agents based on their turnover and generated revenue. Once you're part of the brand, you can use your BetKing agent login to view the commission reports.
How to fund BetKing agent account?
Using your BetKing agent login, open your account. Click the My Account drop-down menu and select Deposit. From there, you can follow the steps to complete the transaction from your business bank account. Once the funds are in your main BetKing agent account, they can be transferred to different cashiers as required.
What are the benefits of becoming a BetKing agent?
There are a range of benefits that come with being a BetKing agent, such as weekly and monthly bonuses calculated on the shop's turnover, up to 30% in commissions, and free equipment and marketing tools. Other benefits are more product-related, like competitive odds, multiplier bonuses, and dedicated customer support.