If you have trouble accessing your online account, we have a few solutions for you. In this article, we will discuss all the alternatives for 1xbet login, so keep reading if you want to find out more.
Disclaimer: 1xBet does not have a license to operate in the US, Australia, Canada and Europe with the exception of Spain.
How to Login on 1xbet on Mobile App?
The login on 1xbet through the mobile app is simple and takes a few seconds. Here, we've described the login to 1xbet process in a few easy steps:
After your 1xbet sign up, download the app from the website.
Then, install and open the 1xbet app.
Next, click on the blue button "Log in" in the top left corner.
Enter your e-mail or ID and password.
Finally, click on "Log in".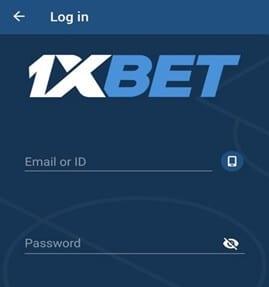 How to Login on 1xbet on Desktop?
You can login from your PC as well, and here are the steps to take:
1: First, go to the official website.
2: Click on "Log in" in the top right corner.
3: Enter your e-mail address or ID.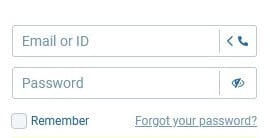 4: Then, enter your password.
5: Confirm login to 1xbet by clicking on the green button "Log in".
Why Can't I Login to My 1xbet Account?
If it happens that you can't login to your account, there could be several reasons responsible for that. First, the problem could be of technical nature. Your internet connection might be unstable, or you mistyped your e-mail or password.
Also, this operator could be facing some issues as well. Many players reported that they faced a note "not available in your country" when they tried to access this operator's website. This notion often appears when an operator is in the process of obtaining a license in one country. Since 1xbet has a license in Nigeria, this shouldn't be a problem anymore.
1xbet Bonuses
This bookmaker offers a variety of bonuses and promotions to their new and existing online members, and one of them is, of course, a welcome bonus. If you use the 1xbet promo code, you can get a 300% bonus of up to 189,280 NGN on your first deposit.
Besides this welcome bonus, every time you login on 1xbet, you can choose one of the other promotions they offer. Some of them are Bonus for a series of losing bets, Accumulator of the day, and others.
FAQ – Frequently Asked Questions about 1xbet
In this section, we will answer common questions about 1xbet.
How Do I Bet on 1xbet?
After you login to 1xbet, go to the sports section and choose the event for betting. After that, click on the odds for your presumed outcome, select the amount of your bet and confirm it.
How to Change 1xBet Login?
If you forget your password, use the option "forgot your password" in the login box, and this operator will send you an e-mail at your request. Right after, go to your e-mail and click on the link in it. A page will open, and there you will be able to change it.
Does 1xbet Cash Out?
Yes. You can withdraw your winnings after you choose the payment method and the amount you want to transfer.
Does 1xbet Give a Bonus?
This operator offers different bonuses to their existing and new members.
How Do I Find My 1xbet User ID?
After you login, your user ID will be placed in the top right corner of the website.
How to Verify My 1xbet Account?
You can verify your account by sending a front and back picture of a valid document that proves your identity. It can be your ID, your passport, and even your driver's license.