There is a huge thrill that comes with 1xbet live betting, and it's a feeling a lot of us can relate to. You need to be careful so that all the excitement around doesn't affect your ability to make quick decisions. 1xbet is one betting service that has a fascinating live betting section along with all of the other great features that the bookmaker has to offer, which we talked more about in our 1xbet Nigeria review.
From the live previews for tentative decisions to the esports page for lovers of computer games, there's no limit to how much fun you can get in here. We will also reveal the promo code for 1xbet that gives a 330% bonus of 189,280 nairas on any deposit.
What is a Live bet on 1xbet?
For many people who may not know exactly what live betting is, it's a form of betting that puts you right in the middle of the action. You get to place your bet after the event has started and can even change it anytime. The 1xbet live bet is no different. They have revolutionized the world of sports betting with this option that lets you place a bet whenever you want after the match has started. You also get the chance to take advantage of better odds and more impressive gains based on how long the sides remain level.
The 1xbet live betting page also has a live streaming service for keeping up with every event happening. Of course, this will help you make better decisions for your live bet. On the 1xbet live page are a few sections that you would need to understand their meanings. The first thing you would notice is the list of live events that would hold. It usually starts with the 1xbet live football game lists. With 1xbet live football, you can browse through both local and international games easily. You can also switch to another sport on this page.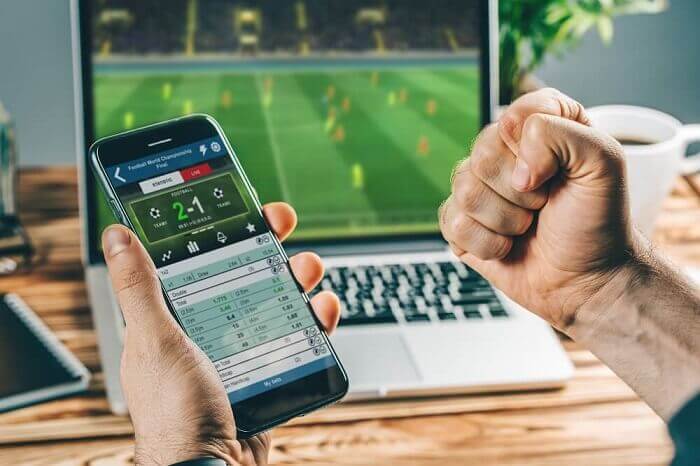 1xZone
This is where the 1xZone symbol becomes important for 1xbet live streaming football or any other sport. With this symbol, you can open up a new window to follow the 1xbet stream with animated 2D and 3D graphics. However, not all events have the 1xbet watch live feature, but you would get access to 1xbet live football most of the time. The symbol for statistics on the 1xbet stream page gives you all the data you need on previous events from the players and teams you want to bet on. This will help you make the right decisions.
When you're ready to get in on any 1xbet sports live, activate the live streaming icon on either the centre or right side of the page. To get detailed visual information, you can activate both live streaming and 1xZone simultaneously. This helps you keep track of the 1xbet livescore on the 1xbet live cricket, 1xbet live casino, 1xbet live football, or 1xbet monopoly live games.
Based on the rules of 1xbet esports live, you can bet on handicaps, total results wins, and several other markets. Popular events usually have more additional markets. As soon as you place your accumulator bets live or single bets live, you won't be able to change it when the bookmaker's system has accepted this bet.
One thing we know for sure is that the odds on live betting on this website are pretty satisfying. However, it would help if you always remembered that the odds change all the time because the events are live. You can check other online sources to be sure of the current score and be on the safer side.
1xBet Live Bet Service explained
Check out the 1xbet live cricket, 1xbet live casino, 1xbet monopoly live, and 1xbet live streaming football sections on the website to catch every action. Here are the different types of 1xbet live bets available on the website:
Live previews
With this 1xbet live betting option, you can get an instant preview of all the events you can follow live. These include 1xbet monopoly live, 1xbet live football, 1xbet live casino, and 1xbet live cricket. Live betting is so much sweeter when you have that window of opportunity to make tentative decisions on your future bets.

The multi-live page
Thanks to this 1xbet live betting page, you can watch as many as five different live events simultaneously. The 1xbet stream is a great way to keep track of all the sports games you're interested in at that moment.
eSports
1xbet sports live is available for all esports fans that want in on this action. So, if you love computer games, you can pop into this 1xbet esports live section and place a bet on any tournament.
Over there, you can get familiar with several popular games, including League of Legends, Dota, and Counter-Strike. Of course, the 1xbet esports live betting come with their general rules,f and you can find out all about this on the 1xbet website.
1xBet live bet on mobile
Live betting on 1xbet's mobile app is as easy as ABC. This app is compatible with Android and iOS devices, which means pretty much most smartphones available today. To get started, download the 1xbet apk file from the website and enable the installation on your phone. Suppose a pop-up prevents you from downloading the mobile app.
Every user on the 1xbet app can get up to a 200% bonus on their first deposit. However, you can only claim this by registering with 1xbet first.
It takes just these few steps:
Tap "Register" and fill out all the required information
Confirm your details
Make a deposit to qualify for the 200% bonus
The features on the 1xbet mobile app are similar to what you would find on the desktop version, including live betting and live streaming. If you have any questions or inquiries, you can reach out to a customer agent and get fast replies through a live chat.
Here's how you can enjoy 1xbet sports live on mobile:
Head over to the main menu, where you can tap on Live to play live betting games
In the left-hand column is a list of several sports and events available. Pick one to bet on
Want to place an accumulator, system, or chain bet? Select your type after picking the sporting event.
Deposit a specific volume as a risk
Place your bet
As soon as you're done with these steps, you can activate the 1xbet live streaming football page to watch your favourite team play as you bet on the games. While watching the list of upcoming and ongoing events, you're allowed to adjust your betting amount.
Frequent questions about 1xbet live
How to Access the 1xBet Live Stream Service?
All you need to do to access the 1xbet live stream service is to have a registered account. With this, you can sign in on the 1xbet website or mobile app to watch any broadcast. Download the app from the App Store or Play Store to get started on the 1xbet watch live feature.
How do I watch live on 1xBet?
To use the 1xbet watch live feature, make sure that you have a positive balance on your account. This means that an account with a zero balance won't have access to the live streaming feature. Then, click on the watch live button, and you can stream up to four broadcasted events.
How does 1xbet live bet work?
The 1xbet live lets you bet on any event after it starts. This is not just limited to football, but you can also bet on other popular sports like ice hockey and tennis. If you're a poker fan, you can find a broadcast on this sport as well.
How much is bet live?
You can bet live with any amount available on your 1xbet account. Of course, your potential winnings increase when you bet higher, but that also means more risks. The key is to study your team properly before making any bets, and you should be in for a fun time.
How to live bet?
Every live bet section starts with a deposit. 1xbet allows you to make deposits directly from your bank account, and this will reflect on your betting balance after a short time. Head over to the Live section to select your desired sports, choose an amount and place your live bet.
Conclusion
Now you know all about live betting on 1xbet, and here's the gold mine. Remember the bonus code we talked about earlier? Well, it is BETVIPNG, and this will give you as much as a hundred- and thirty-thousand-naira worth of bonuses on any deposit amount. Remember that 1xbet doesn't have an operating license in the United States, Canada, and Australia.
1xbet review
Welcome Bonus

Odds

Betting Markets

Streaming & Live

1xbet App

Customer care