This Wednesday, the official ball of the 2022 Qatar World Cup, named "Al Rihla" was revealed by Adidas and FIFA.
Inspired by the host country
As is custom, Adidas and FIFA have revealed the official ball for the 2022 Qatar World Cup in advance. It is called "Al Rihla", which means "the journey" in Arabic.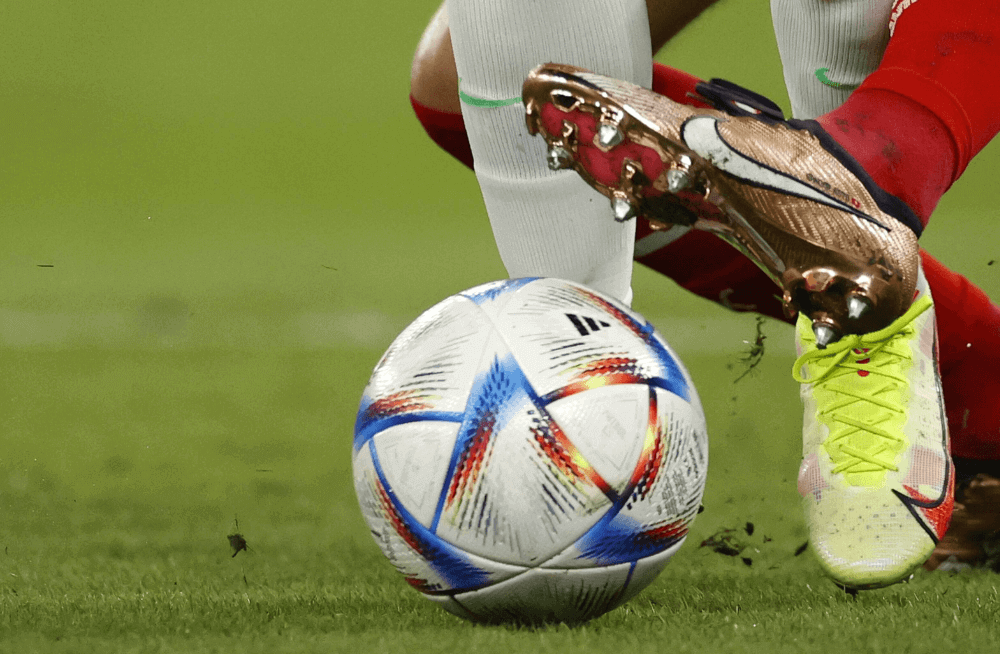 In a press release, the brand stated: "It takes inspiration from the culture, architecture, traditional boats and the flag of Qatar. The energy and liveliness of the colours against the pearly background represent that host country of the World Cup and the ever-increasing pace of Football".
Speed and rapidity are the keywords
As with each competition, they possess certain unique features. This one has been designed to handle faster-paced games. As such, this ball should move faster through the air than any ball ever created. It is also the first ball made exclusively using water-based inks and glue.
An executive for Adidas, Franziska Löffelmann, stated, "The game is getting faster and, as it speeds up, accuracy and flight stability become critically important. The new design allows the ball to maintain a significantly higher speed as it journeys through the air. For the biggest global stage in all of sport, we set out to make the impossible possible with radical innovation by creating the fastest and most accurate FIFA World Cup ball to date."
The director of marketing for FIFA, Jean-François Pathy, went one step further by stating that "its quality and sturdiness are impressive. It will delight even the biggest players on the planet who are competing in the most prestigious of tournaments in Qatar, but equally the amateurs all over the world." Thus, Al Rihla succeeds Telstar in the 2018 Russia World Cup. It will be the 14th official World Cup ball since the German brand became the official supplier in 1970.