The draw for the group stages of the World Cup has had its say, and we now know what to expect from the 22nd instalment. There were four pots containing the names of 8 teams. The French team found itself in the 1st pot because they are one of the top seeds (due to their world ranking). Each group contains a team from each pot.
There can be up to two European teams put into the same group. However, with the exception of European teams, there can't be two teams from the same geographic area in the same group.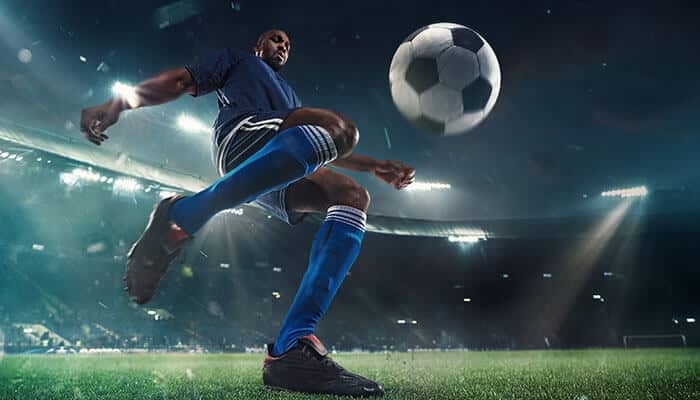 Group A
The opening match will, in the end, be Qatar – Ecuador, and it will take place on Sunday the 20th of November. After several weeks, FIFA finally went back on their decision to make Senegal – Netherlands the first match of the 2022 World Cup. This group is one of only two in this competition to have not even a single previous winner, along with Group F.
Draw:
Qatar 🇶🇦
Netherlands 🇳🇱
Senegal 🇸🇳
Ecuador 🇪🇨
Group B
This is a fairly consistent group. Setting England aside, as the 1966 winners who appear to be the favourites of the group, the three other nations in this group seem completely capable of getting through to the round of 16. As such, it's difficult to predict who, out of the United States, Iran, or Wales, will qualify for the knockout stages.
Draw:
England 🏴
United States 🇺🇸
Iran 🇮🇷
Wales 🏴
Group C
Finalists in the 2014 World Cup, Lionel Messi's Argentina are looking like one of the favourites in this competition, after having won the Copa America in 2021. Besides them, two teams will have to fight it out for second place, namely, Poland and Mexico.
Draw:
Argentina 🇦🇷
Mexico 🇲🇽
Poland 🇵🇱
Saudi Arabia 🇸🇦
Group D
The titleholder, la France, is putting its trophy back on the line in Qatar. In a group that is practically the same as the 2018 group, with two of the same opponents (Denmark and Australia), Didier Deschamps' team will also have to face off against one of the best African teams, Tunisia.
Draw:
France 🇫🇷
Denmark 🇩🇰
Tunisia 🇹🇳
Australia 🇦🇺
Group E
The most competitive fixture of this group phase opposes two teams who are undoubtedly potential finalists, namely, Luis Enrique's Spain (winner in 2010) and Hans-Dieter Flick's Germany (with four world cups under their belt). The outsiders in this group are Japan (though they reached the round of 16 in 2002, 2010 and 2018) and Costa Rica (quarter-finalists in 2014, despite having been dealt a losing hand with their group).
Draw:
Spain 🇪🇸
Germany 🇩🇪
Japan 🇯🇵
Costa Rica 🇨🇷
Group F
The most unpredictable group. These four nations are going to have to contest two precious qualifying places if they hope to make the round of 16. As 2018 semi-finalists, Belgium are harbouring grand ambitions, just like Croatia, who were finalists in the last competition. Morocco have a great team with some high-level players. Watch out for Canada, too, who are contesting their first World Cup since 1986.
Draw:
Belgium 🇧🇪
Croatia 🇭🇷
Marocco 🇲🇦
Canada 🇨🇦
Group G
Are Brazil going to enjoy themselves? Like France, the Brazilian team finds itself in a group with two teams that it faces in Russia four years ago, Serbia and Switzerland, the latter having made it to the quarter-finals in the 2021 Euro. They must also take on an on-form Cameroonian team, who have contested more World Cup knockout stages than any other African Team in history.
Draw:
Brazil 🇧🇷
Switzerland 🇨🇭
Serbia 🇷🇸
Cameroon 🇨🇲
Group H
In this last group, two favourites naturally stand out: Cristiano Ronaldo's Portugal, who have never reached the World Cup final, and Uruguay, two-time winners in 1930 and 1950. Behind these, things look difficult for the South Koreans, shock semi-finalists in 2002 on home turf, and for Ghana, quarter-finalists in 2010 against … Uruguay.
Draw:
Portugal 🇵🇹
Uruguay 🇺🇾
South Korea 🇰🇷
Ghana 🇬🇭