Ogabet is a top online sports betting site in Nigeria. For punters who prefer to play on the go, they have a great mobile version for both Android and iOS. Learn how you can download and take advantage of the app's features!
How to Download the Ogabet Nigeria App
Ogabet Nigeria is available on phone to all punters in the country. You can play the mobile version of Ogabet from their website.
Unfortunately, there is no Ogabet app. Instead, the Ogabet mobile app is simply the mobile edition of their main website. Both Android and iOS users can visit this mobile version without any hassle.
When downloading any mobile app, you should make sure that you are on the correct website. If you download from a third party website, you could get malware or a scam app rather than the legitimate Ogabet app. While this advice does not apply here since there is nothing to download, you should still keep it in mind.
Download Ogabet on Android
There is no Ogabet app apk download available for Android. To play at Ogabet Nigeria on your phone, follow these steps.
Open the Browser app. Normally, Google Chrome is installed on most Android phones by default. However, you can use another browser like Brave or Opera.
Go to Ogabet. You can enter the url – ogabet.com – manually. If you are reading this on your phone, then you can go to the bottom and click the button to go to Ogabet!
Once the website loads, you can start playing. There are no other steps. You can tap on the Register button at the top right to create an account, or the Login button to sign in to an existing one.
As you can see, there is no need to download an APK. You can play directly from the browser.
Download Ogabet on iOS
The process for visiting Ogabet on an iOS device is also very simple. If you have an iPhone or iPad, follow these steps.
Find Apple Safari and launch it.
Go to Ogabet. Either enter the URL in the address bar – ogabet.com – or click on the button below to go to the website.
Create an account or sign in to an existing account.
iOS phones do not have APKs. Since the Ogabet app is not on the playstore, you don't need to download anything.
What are the Benefits of Using Ogabet Mobile?
For starters, playing at Ogabet Mobile is very convenient. One advantage is that you can enable push notifications. These will notify you on specific occasions. For example, you could get notifications for when a bet is paid out or when a new bonus on Ogabet is available. You could set it so you get notifications for upcoming events as well.
Notifications are normally limited to the app. However, some websites can also enable push notifications.
Another benefit to playing at Ogabet mobile is saving internet data. On mobile, you can enable Data Saver, allowing your browser to cache a lot of the assets and save loading data. This is even better on the app.
There are some advantages to playing with mobile app specifically. One great advantage is staying logged in. Most online casinos, including Ogabet, don't have a 'Remember Me' option. That means you have to enter your username and password every time you visit it.
This can be quite inconvenient. Mobile keyboards are hard to type on, so you could end up wasting a few minutes on this every time you want to play. If Ogabet releases an app in the future, this would be a big advantage.
Overall, there are tons of benefits to playing Ogabets on mobile.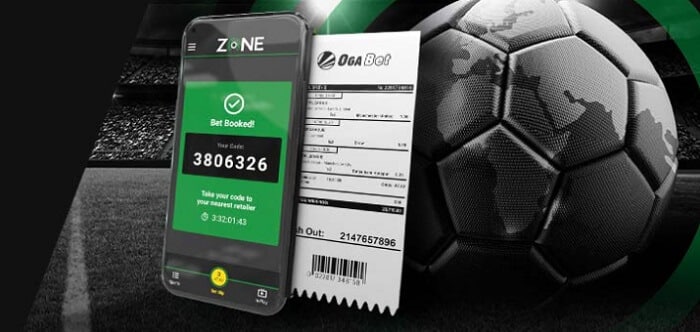 What are the Disadvantages of using Ogabet Mobile?
Mobile gaming is not purely fun and games, however. There are some disadvantages or issues with the mobile edition of Ogabets.
For starters, the mobile version is not as smooth or optimised as the desktop version. Some compromises were necessary in order to fit it into the smaller screen. So, you might face minor bugs or glitches when using it, especially if you have a very small or narrow phone screen.
If you use a mobile app, then you have to be careful about compatibility. Some apps require a relatively new phone, such as one released in the last few years. They are only compatible with a recent version of Android or iOS.
The mobile app also takes up space on a phone. Usually, this is not a big problem with the latest phones. But if you are using an older phone or one with limited memory, it can be troublesome.
Other apps are very slow to update. So, if your phone's version upgrades – for example, from Android 9 to 10, or iOS 12 to 13, then the app could be weeks or even months behind. The app could have some issues with the new OS version, leading to a lot more time and energy wasted trying to deal with it.
What are the app features?
The Ogabet app or mobile edition has various features punters should definitely be interested in. Here's an overview of what you can do here and what features there are.
Casino
Visit the Ogabet casino section by tapping the 'Vegas' button at the top. From here, you can play any kind of online casino game! That's right – you can play video slots, progressive jackpots, table games like poker, blackjack, baccarat, etc.
The Ogabet Vegas section has hundreds of games to check out. If you want to play some slots quickly, you can try out Joker's Luck, Burning Wins, Super Lion. Poseidon's Rising, Buffalo Hold and Win, plus many other games.
Live Casino
Live Dealer casinos are another amazing feature of the Ogabet mobile edition. It basically involves playing against real players at a real table. Across the table, a real person will be acting as the dealer, handing out cards and taking bets.
This is made possible by live streaming. Think of Live Casino games like a video conference call. If you have a microphone, you can talk to the dealer directly. Otherwise, you can use the interface and buttons to carry out different actions.
Live casino games are the most immersive option outside of playing at a real casino. You could feel like you were at a brick-and-mortar casino in person!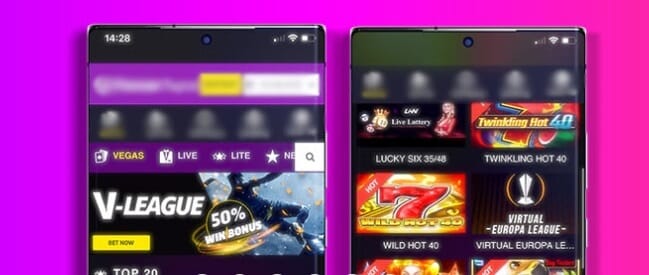 Virtuals
Sports betting can be quite intimidating to get into at first. So, why not start with Virtuals instead? At Ogabet, you can play Virtual Football, Virtual Greyhounds, Virtual Speedway, Virtual Tennis, Virtual Archery, Virtual Badminton, Golf and more.
Virtuals are basically the equivalent of video games for sports. They are sports that are simulated by a computer. You can view 3D players and characters on a field playing the game. Their movements are all basically controlled by a computer program.
The program assigns different players and teams different values and uses those to randomise it. So, a virtual sports match looks and feels like a real one, but is not actually real.
Sports Betting
Sports betting is extremely popular in Nigeria. It is one of the cornerstones of Ogabet! The idea is simple – you place bets on a sporting event like a Football match or Basketball game.
It is easy to play Sports Betting with Ogabet's mobile version. There are a lot of games to wager on. You can bet on Soccer, Tennis, Basketball, Volleyball, Handball, Table Tennis, Baseball, Cricket and a lot of other games.
For each game, the biggest tournaments are here. You can place bets on the Premier League, World Cup, NBA, etc right from your phone. Sports betting can be really exciting, and you can do both pre-game and live bets with Ogabets mobile!
In-Play Sports Betting on Ogabet app
Just like Live Casino betting, sports betting is also available live. Here, you can place bets on a sports match that is currently ongoing. The odds are in real time rather than predicted in advance.
Alongside In-Play sports betting, you can keep an eye on the progress of a match via the livescore. This livescore shows you everything you need to know, including scoring, fouls and penalties, history, etc.
If you want to bet live on a match but won't be near a PC at the time, don't worry. You can place live bets just as easily from Ogabet Mobile!
Ogabet Mobile Pros and Cons
Here are the most important pros and cons of Ogabet mobile! If you are trying to decide if you should play here, consider these first. Compare the advantages and disadvantages before you start.
| ✔️Ogabet Mobile Site – Advantages | ❌Ogabet Mobile Site – Disadvantages |
| --- | --- |
| Can play from anywhere, anytime | Minor errors on small/narrow screens |
| Potential exclusive bonuses for mobile | Makes gambling problems harder to break |
| Instant push notifications and alerts | |
Devices Compatible with the Ogabet App
Compatibility is a major issue for many punters. Sometimes, you might be excited to try out a brand-new app, game or greater. But after installing it, you find that your phone is not compatible with it.
Fortunately, since Ogabet relies on a mobile website rather than an app, we don't have to worry too much about compatibility.
We tested the Ogabet mobile version on a variety of devices using a variety of browsers. The mobile version works on a majority of the most popular browser apps for Android and iOS. We checked Apple Safari, Google Chrome, Opera, DuckDuckGo Browser, Brave and Firefox.
The Ogabet website appears to be fully functional with each and every one of them. However, for maximum compatibility, please make sure you are updated to the latest version of the browser.
We also recommend using a mobile phone released in the last 3-4 years. While older phones can work well, we did not test many of them. Generally, older phones do not receive operating system updates, which might create some minor issues.
If it was a proper app, like some of the best betting apps in Nigeria, then there would be a lot of things to check. A typical app needs to be tested for each version of Android and iOS. It also needs to be checked for compatibility with other apps and programs.
Since we only have a mobile site, you can rest assured any compatibility issues will be extremely rare. If you do face any, please check Ogabet FAQs or contact customer support for help in resolving it.
Claim Ogabet Bonus on Mobile
As you know, Ogabets has various bonuses and promotional offers for punters to claim. Don't worry – these bonuses are not exclusive to any platform. You can claim them on mobile just like you would on a desktop.
You can check out the list of promotions currently being offered by scrolling the top menu all the way to the right. There are various bonuses like weekly free bets, a huge 750% win bonus, Fantasy Soccer bonus and a Super 6 Jackpot worth up to 50,000,000 Naira!
In the Super 6 Jackpot, you must select the potential winners of 6 games, followed by a golden goal time. Both of this can be done on the phone just as easily.
The Super 6 Jackpot does not cost any money to participate in either. You can always put in your predictions on the way to work in the mornings easily!
Mobile users won't miss out on them or anything. These bonuses and promotions are all available on mobile. If you have a Ogabets promo code, you could also enter it from your phone if needed.
Another great way to earn extra rewards are the boosts. The boosts are basically selected games and bets where the odds have been boosted significantly. You can check them out if you want a bigger win.

How to Place a Bet on Ogabet app
Placing a bet on Ogabet Mobile is extremely simple. If you are not sure how to place a bet, don't worry. We will explain it now, step by step!
First of all, you must have an account. To create an account, visit Ogabet mobile and click on the Register button at the top right corner.
Fill up the form and create your account. You will have to use the Phone Number and Password to log in later on. Afterwards, you will be automatically logged in.
Use the deposit button at the top to add funds to your Ogabet account. It only takes a few minutes to do this. You can pay using Credit Cards, Bank Transfers or a Voucher code.
Browse through the list of sports to find a league or event you want to bet on. The categories and the sports lists can be scrolled by swiping left and right on them.
Choose the bet you want to make by tapping on the odds number. You can do this from the list of events or from the detailed event page. Each odd you select will be added to your betslip.
Tap the 'Betslip' button at the bottom of the page. This will bring up the betslip showing your potential bets. Choose which type of betting to use. You can use single bets, combi bets or system bets. Enter the stake amount, then place the bet. The maximum stake is 2,500.00 Naira.
If you follow all the steps above, then your bet will be placed with no trouble.
Ogabet app FAQ
Does Ogabet Have an App?
No. Ogabet does not have a mobile app. Instead, you can use the mobile edition of their main website to play on a mobile phone.
The mobile website is compatible with a wider range of devices and has all the same features as an app would. You can play Ogabet on your phone at any time.
Where can I download the Ogabet App?
Since there is no Ogabet app, there is no need to download it. You don't have to download and install a separate APK file or something.
Just visit ogabet.com on your mobile phone by opening the browser. After you log in, all the games and features will be immediately available.
Can I use the Ogabet Live Streaming Option on the Android or iOS app?
Yes. Every single feature of Ogabet is available on Android and iOS mobile versions.
Ogabet does not actually have a live streaming option. Instead, Ogabet displays live scores for all currently ongoing in-play matches that you can bet on.
For example, in a football game, the livescores would display yellow cards, substitutions, goals, etc. It'd also display stats like shots on and off targets, blocked shots, corner kicks, formation, timeline, and more.
The Ogabet app is crashing; What should I do?
First of all, make sure your phone is compatible with the mobile version of Ogabet. As it is played in the mobile browser, you only need a phone that can run the latest update of a mobile browser.
If the page does not load properly, you can try the following: first, go to the settings and clear the browser cache and cookies. In case that does not work, try a different web browser app, or contact Ogabet support.